---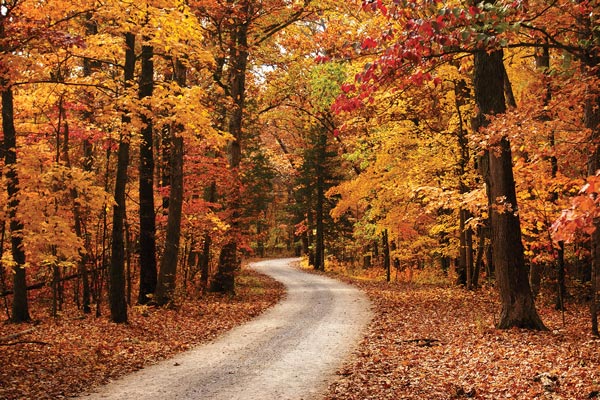 By Katie Tucker
Whether your idea of a perfect fall weekend is ultimate adventure or ultimate relaxation—you can enjoy it all at Innsbrook, which offers more than 100 lakes, hiking trails, horse stables and family events for all ages—truly making it nature's playground. With vacation A-frame chalets and year-round homes in a beautiful setting, Innsbrook has a place for you.
The Innsbrook environment is designed to maximize your ability to relax, reconnect and rediscover quality time.
The lakes are a hub for family activity, and Innsbrook's no-gas-powered motors rule means that swimming is safe, the waters are pristine and the atmosphere is laid back. On any given weekend, you'll spot sailboats, paddleboats, canoes, pontoon boats, paddleboards and kayaks lazing on Innsbrook's waters. The sand beaches and swim docks are popular hangouts, too.
Off the water, Innsbrook has plenty for you to do while you're there including horseback riding, hiking or dancing the night away at a summer concert under the stars. Picture your perfect weekend, a retreat to a place where you can enjoy the great outdoors or just cuddle next to the fire.
Read More…
---
By Kateri Meyer
As weather starts to cool, match your longing for a cozy, warming beverage with your goals for a healthy you and a Healthy Planet with teas free from pesticides and additives. For your health and safety, and that of tea workers across the planet, 90% of the teas we offer are grown using organic practices and many are certified organic.
Tea has been drunk for over 4000 years – as medicine, as food, and for pleasure. We proudly access this age old heritage – offering a selection of handcrafted Farmer Direct teas such as Amber Red, or Zomba Pearls; created by small farmers in Africa and Asia striving to create livelihoods for their families and communities.
Special, seasonal flavors start making their appearance in our shop in October & November. Local pumpkins, roasted and dried, form the base of popular limited edition Pumpkin Ginger Spice blend; and Big Al's Apple blend includes Joe Ringhausen Orchard apples. November sees the return of favorites: Dark Chocolate Mint and Aztec Spice.
Thanks to continued community support we're able to reduce pricing on staple morning teas, such as English, Irish, and Scottish Breakfast blends, as well as organic matcha. Consider planetary health, by bringing your own container to have filled.
Other popular cool weather teas: a variety of spiced chai blends; and harder to find toasted or smoked teas such as Genmaicha, Houjicha, Russian Caravan; and our latte inspired custom blend with Guayusa: "Gwy-u-latte". Always chocolate…various blends with or without caffeine, even pure chocolate – the hulls.…Did you know that Tisano Cacao, the fibrous shell of the cacao bean, contains magnesium, potassium and vitamin D?
---
I had a political conversation with my two twenty-something daughters recently about the importance of voting. They were both Bernie supporters and now are saying they just won't vote because they don't like either Hillary or Donald. It wasn't so long ago, well I guess it was so long ago, that my young heart was filled with optimism and idealism for a man named McGovern. We want our young people to get involved in the political process, not sit on the sidelines in an apathetic pool of meaningless social drool. And then when they get fired up, find a cause they can rally behind, their hopes and dreams are crushed by the big political establishment. I try to tell my daughters that you vote for a platform and not necessarily the candidate. I have said for years that we put too much emphasis on who is in the White House and not enough pressure on who is in Congress. The president can suggest legislation but can't pass it. Yes, there is the power of veto, but by the time legislation comes to the president's desk, the writing is on the wall. This election cycle we have two presidential candidates with high negative ratings. Flawed choices, perhaps, but one will still be elected to lead our country. And I suggest to my daughters that you study the party platforms. What do these candidates and their party platforms reveal about who they are and what they intend to do over the next four years. No man or woman is an island. No matter how much they act like it. It takes a village called Congress. I do feel sorry for all the young people who got their hopes and dreams dashed when Bernie lost the nomination. But put the Bern to good use. Vote for the candidate who best reflects your hopes and dreams.
---
By Carol Davit, Executive Director
of Missouri Prairie Foundation
I recently scanned the pages of the business journal of a Missouri city. The renderings in an article about new construction projects illustrated sleek new buildings—some even touted as "sustainable"—yet in every drawing, the vegetation surrounding the buildings looked the same, like a stippled green afterthought.
Initiatives like LEED and other sustainable development rating systems have encouraged greater attention to the power of plants and effective landscape design to reduce the natural resource impact of buildings, and to improve human function in these places. The trend, however, is far from mainstream.
In 2007, the St. Louis Chapter of the American Society of Landscape Architects honored my organization, the Missouri Prairie Foundation, with its Civic Stewardship Award, for addressing "the most essential aspect of landscape architecture, the stewardship of native ecosystems." I was pleased that ASLA recognized the critical importance of prairie—which once covered more than 15 million acres of Missouri, and occupied a 160-million-acre domain across North America—as foundational to designing outdoor spaces for people.
---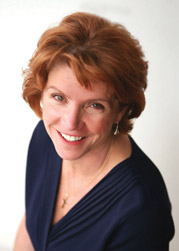 By Dr. Amy Davis, MD
We experience stress in various ways. Injuries, infections, allergies, sleep, work, diet, toxins and then there is LIFE!
Throughout our lives we are bombarded with stressful events, good and bad. Even exciting events can be stressful for your body – like a wedding or new baby. Difficult experiences result in emotions like fear, sadness, grief and anger. No one goes through life unscathed which results in a build-up of stored emotions. Chronic stress leads to a variety of physiological changes and emotional burdens which interfere with optimal health and the ability to heal.

Stress of any kind leads to:
Elevated cortisol levels and weight gain
Food cravings
Poor digestion and absorption of nutrients
Dysbiosis
Immune weakness
Sympathetic overdrive – chronic fight or flight
Sleep problems
Brain fog and poor concentration
These changes can create more stress which can spiral out of control creating disease.
The build-up of emotions over time creates a burden and a feeling of being weighted down. It skews how you see and respond to others. You may become defensive, irritable, short tempered and in general react out of proportion to the situation. It can foster negative self-talk perpetuating the cycle and compounding the physiological effects on your body. Your body reacts the same whether the threat is real or just perceived. When you are STUCK you often don't realize or understand why you are having such a hard time changing behavior.
---
---