---
Include Festival in Forest Park April 21-22, Film Series, Recycling Extravaganza and St. Louis Climate Summit
By Jen Myerscough,
Executive Director
St. Louis Earth Day
Each April, with the spring blooms comes a surge of awareness for and activities surrounding the Environment. St. Louis Earth Day will not only host one of the largest festivals in the world for the 29th consecutive year, but will be co-hosting the Saint Louis Climate Summit with Saint Louis University, kicking off in Grand Center, as the Festival ends on Sunday.
On April 3rd this year, we will kick off of our inaugural Earth Day Film Series premiere of "Gray Area – Wolves of the Southwest" at Webster University. The St. Louis Earth Day Film Series runs through the month of April. The complete schedule can be found at stlouisearthday.com. If your group would like to screen a film, there is still time to add it to the lineup! Contact laura@stlouisearthday.org to register your screening.
Once again, St. Louis Earth Day, joined by Saint Louis City Recycles, is hosting the annual Recycling Extravaganza on April 8th, with more than 15 collectors of hard-to-recycle materials on the parking lot of St. Louis Community College-Forest Park Campus. With the help of volunteers recruited by Brightside St. Louis, cars will be unloading a wide variety of materials to be recycled or repurposed by this year's collectors starting at 9:30 am. Check the map at www.stlouisearthday.com/events/festival/rex so you can pack your car in the order you'll be unloading. Styrofoam WILL NOT be collected this year, as it is an incredibly difficult material to properly recycle.
---
The St. Louis – Jefferson Solid Waste Management District is a regional agency that was created in 1993 to assist the public, private and nonprofit sectors in establishing and expanding waste reduction and recycling. The District includes the City of St. Louis, St. Louis County, Jefferson County and St. Charles County. These programs and services are funded in part by the St. Louis-Jefferson Solid Waste Management District and the Missouri Department of Natural Resources. For more information, please visit www.swmd.net or call 314-645-6753.
Moving the State to 75% Waste Diversion
The Missouri Recycling Association (MORA) is a diverse membership of stakeholders dedicated to growing our economy, strengthening our communities and protecting our environment through waste diversion and recycling. Since 1993, MORA has been the collective voice to encourage regional partnerships and share resources to address the growing challenge of sustainable materials management.
MORA is focused on moving the state to 75% Waste Diversion. Missouri set a 40% waste diversion goal in 1990 that was met in 2009 following years of committed efforts and investment in recycling infrastructure and education. Enormous progress has been made, however a 2017 Waste Composition study completed by the Missouri Department of Natural Resources revealed 47.8% of materials landfilled could have been recycled or composted. This represents 2,755,648 tons of wasted resources!
---
By Crystal Stevens
St. Louis is a thriving farm-to-table community! Did you know there are over 120 farms, over 30 CSA Farms, and nearly 100 Farmers Markets within 100 miles of St. Louis? Within 30 miles of St. Louis, there are over 200 flourishing Community Gardens that function with the guidance and support of Gateway Greening.
More and more consumers are realizing the importance of supporting local farmers, choosing organic, and making healthier food choices. It is important to keep supporting local farmers by shopping weekly at Farmers Markets.
In 2014, Slow Food St. Louis created the Farm to Table Food Loop, a directory of farms and producers in the St. Louis foodshed. "We feel that by creating a directory of farmers and defining their agricultural practices we can add significant value to locally produced foods and motivate end consumers to support local farmers with their food dollars," says board co-president Terry Winkelmann.
The Slow Food St. Louis Farm to Table Food Loop Directory, currently being updated, surveys local farmers and producers on their growing practices and animal husbandry philosophy, and helps consumers find out where they can purchase local fruits, vegetables, dairy, meat and grain. This year, Slow Food St. Louis is partnering with the St. Louis Food Policy Coalition, part of the Missouri Coalition for the Environment, to revamp the directory with new and complete information.
---
---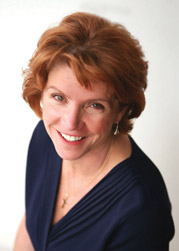 By Dr. Amy Davis, MD
Stress comes in a variety of forms – traumatic emotional events, physical injury, infections, inflammatory conditions, sleep deprivation, nutritional deficiencies, food sensitivities, and toxins.
To the body stress is stress – the response to the stress, whatever the source, is the same.
Stress places demands on the body and activates two systems: the hypothalamic-pituitary-adrenal (HPA) axis and the sympathetic nervous system (fight or flight) which results in a series of adaptations known as the "stress response".
Acute stress, like a physical injury, mobilizes the stress response, which is essential to survival, by producing adrenalin causing the eyes to dilate, faster breathing, faster heart rate and increased blood pressure and blood flow to organs needed to fight off danger (muscles, heart, liver).
Chronic stress is associated with elevated cortisol levels. Prolonged stress produces prolonged levels of cortisol which results in:
• Central obesity
Increased blood pressure
Loss of muscle
Osteoporosis
Immune suppression and frequent illness
Depression and memory impairment
Increased blood sugar
Thyroid dysfunction
Imbalanced microbiome and leaky gut
Common triggers of the chronic stress response include:
Chronic sleep deprivation – not getting enough sleep
Emotional and / or physical trauma
Acute physical stress
Burnout
Work stress
Overwhelmingly, it is the psychological rather than physiological stress which has the capacity to elevate and maintain the stress response.
---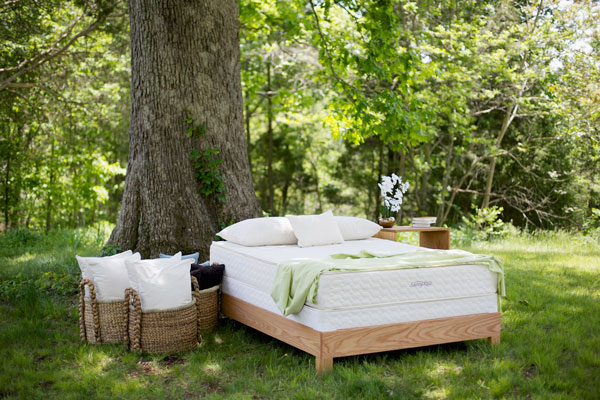 By Joe Reynolds
Mattresses are one part of the living clean equation which is often overlooked by consumers. Organic is the new buzzword of the millennium however it's an old concept. Before the development of insecticides, pesticides, fungicides, and growth hormones; fruits, vegetables, grains, animals, and all their various by-products were raised organically—that is without additives not found in nature.
Today's big news is that chemicals once embraced by farmers for increased crop yields are now being questioned as more people discover the side effects of the chemically altered foods and materials. Due to these new growing and raising methods organic production is now coming full circle and, in some ways, consumers have taken a healthy step backwards in time.
You must now be wondering, "What does this have to do with my mattress?" Many conventional mattresses today are made with materials such as memory foam, polyurethane foam, vinyl, blended foams, and cooling gels. These materials bring health concerns due to some of chemicals that may be added to them such as isocyanates, benzene, naphthalene, and formaldehyde. According to the Occupational Safety and Health Administration, isocyanates can cause irritation of the eyes, nose, throat and skin. A Yale University Study has also linked isocyanates to "regular asthma, and asthma attacks that are triggered in many environments, not just by isocyanate exposure." They are classified as potential human carcinogens.
A much healthier alternative is an organic mattress made of organic cotton, wool and natural latex. STL Beds carries Savvy Rest, which uses organic materials that include wool, cotton, and latex. The natural wool provides a provides a fire barrier eliminating the need for potentially harmful flame retardants that maybe used in some beds. The organic cotton is used for the covering, which provides a luxurious feel to the top of the mattress. Finally, the organic latex is used for the support and comfort of the mattress; which can be customized to meet any sleepers needs.
---