---
Registration Still Open For Exhibitors – Only a Few Spaces Left!
DOWNLOAD EXPO SIGN-UP FORM PDF

The Healthy Planet magazine invites everyone to come celebrate Spring at its 33rd Natural Living Expo, Sunday, April 2, 10 am to 4 pm, at the Webster Groves Recreation Center, 33 East Glendale Road in Webster Groves.
The first 500 visitors to the expo will receive a free reusable tote bag courtesy of Diebergs and Fresh Thyme Farmers Market. There will be numerous food and beverage samples including craft beer by Old Bakery Beer and wine tasting by Edg-Clif Winery & Brewery. Oberweis Dairy and Fresh Thyme Farmers Market will be on hand to offer delicious samples to many lucky expo guests. Attendees will also be able to get free health screenings, green products for your home and garden, your family and even your pets. Enjoy live music by Terri Langerak on harp and Carol Eder on guitar. Enter a drawing for a $600 family weekend certificate to Trout Lodge YMCA of the Ozarks and Amtrak train tickets. Hundreds of visitors will receive Chipotle Food Cards and the first 100 visitors will get a free pass to the Missouri Botanical Garden, The Butterfly House or Shaw Nature Reserve.
---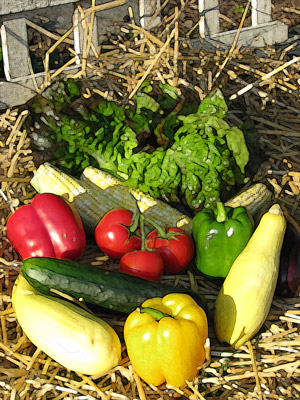 By Crystal Stevens
There is a dire need for a shift in the way we source our food. Individuals around the globe are becoming more and more concerned about where their food comes from. Gardens are sprouting up across cities, towns and suburbs. There is a real need for change in our current food system. There are plenty of ways to source local produce, pasture raised meats, farm fresh eggs, and artisan foods. Our region has a plethora of farmers markets, CSA Farms and local grocers to choose from.
CSA-Community Supported Agriculture Farms are an excellent way to incorporate fresh local seasonal produce into the weekly diet. In a CSA Farm, members pay up front to help the small farmer with seed and operating costs. Members receive a share of the seasonal harvest each week during the growing season (typically mid May through October. The premise behind Community Supported Agriculture is that members share in both the risks and the benefits with the farmer; they enjoy the surplus and bounty during the great harvests, but also show patience and understanding when a crop failure occurs due to sometimes uncontrollable factors such as weather, plant disease, swarms of insects or wildlife. Members and their families build a relationship with their farmers and deepen their connection to where their food comes from and how it is grown.
A CSA box averages between $25 and $55 per week and may include vegetables and herbs. Custom boxes may be built to include local cheese, meats, dry goods and value added products.
Supporting localized food systems significantly reduces the carbon foot print by reducing the number of miles that food travels and also circulates funds back into the local economy.
---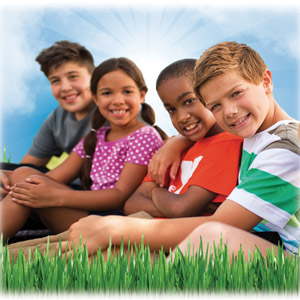 Ackermann's Swim Program
A Sports Facility – Teaching children 4-11 the life skill of swimming and water safety for 65+ years. Family owned and operated at the same location, 1044 Curran Avenue, Kirkwood, MO 63122. Group swim lessons in 4 heated pools with different water levels for progressive safe learning. Enrollment by one or two week sessions. Hours 9:10 a.m. to 2:00 p.m., Monday through Friday. Drop off and Pick up at curb. Well organized program with large playground. Red Cross Certified Teaching Staff. Providing children a non-competitive, safe, teaching environment in which to build confidence and self-esteem. Visit ASPKirkwood.com.
Craft Alliance
Center of Art + design
Fun weekly art camps for children and teens, ages 4-18, May 30-August 11. Explore hot glass, pottery wheel, metal jewelry, drawing and painting, textile design, 3-D printing, digital photography, and more. Come for a weekly half day camp or choose a morning and afternoon camp and spend the whole day being creative! Two locations to choose from – the Delmar Loop, 6640 Delmar Blvd. and Grand Center, 501 N. Grand Blvd. in the Kranzberg Art Center. Camps are taught by artist instructors and there are Teen Intern opportunities. Before-care and After-care options. Financial aid available, underwritten by the Staenberg Family Foundation. www.craftalliance.org
---
With Jean Ponzi
Invasive Bush Honeysuckle Whoop-De-Doo Sweeps, Hackathon and a Variety Show!
MARCH is the month to get out and take out swathes of Bush Honeysuckle, the invasive plant WE introduced that is taking over Missouri.
What opportunities!
Before ticks & chiggers wake up too,
VOLUNTEER
For a honeysuckle WHACK
Near you!
Removal events all over St. Louis are taking place in the second annual Honeysuckle Sweep for Healthy Habitat – March 4 through 19. Sign up and show up to cut and drag this woody plant out of infested parks and natural areas. Adults and youth can volunteer; kids under 16 are welcome with an adult. Enviro-organizations provide leadership, tools and safety instructions.
Find details, including sign-up links, for all Honeysuckle Sweep events at BiodiverseCitySTL.org.
Once you learn to remove Bush Honeysuckle on a Sweep date, you can tackle it around your home, your neighborhood, your school or business or place of worship. Look around: the first plant to green up is only one species. It shades out and crowds out all the beneficial native plants. Bush Honeysuckle is everywhere.
---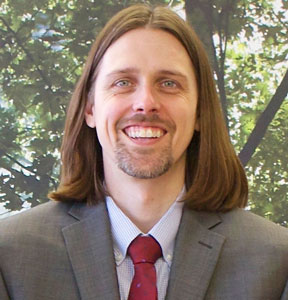 By TJ Williams, DC, PhD
An estimated 47 million people in the U.S. have a vitamin B12 deficiency and most of them don't even know it as symptoms can go unnoticed for years or are attributed to other causes. This is why vitamin B12 deficiency has been referred to as a silent epidemic. And one with serious consequences because every single cell in the body relies on B12. It is crucial to the nervous system and plays a significant role in the creation of DNA, RNA, and red blood cells, among various other functions such as producing energy and regulating mood, digestion, and metabolism.
Despite its importance in the body, vitamin B12 deficiencies are easily overlooked or confused with other conditions. Often the symptoms are seen as a result of our busy and over-stressed lifestyles. These symptoms include:
chronic fatigue, lethargy, and weakness
digestive issues, including nausea, cramping, diarrhea, or constipation
shortness of breath, difficulty breathing, or dizziness
muscle aches, joint pain, & trouble exercising
tingling or numbness in fingers or toes
trouble concentrating, poor memory, and/or mental fogginess
skin issues, such as acne, eczema, & psoriasis
mood changes, like increased depression or anxiety or signs of nervousness like rapid heartbeat or palpitations
poor dental health, including mouth sores and bleeding gums
---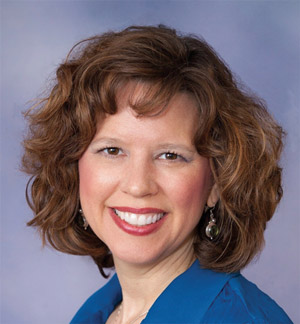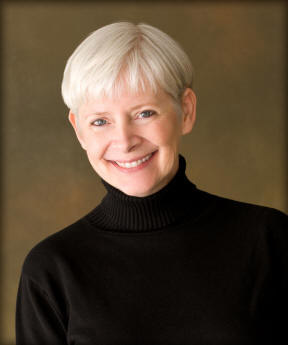 TeleSeminar & Workshop Explains Why
By Samantha St. Julian, Ph.D. & Kimberly Schneider, LPC
If you had a sensing mechanism that was as powerful as sight in its ability to give you information, wouldn't you want to use it every day? Wouldn't you rely on it to make decisions about relationships, health, money and life? You DO have that sensing mechanism. It's called intuition.
Intuition holds the potential to put you in the right place at the right time, to amplify your luck, to bring people together through synchronicity and timing. It also has the knack of knowing when, what and who to trust. For example, it can urge you to turn left at the stop sign instead of taking your usual right. This choice takes you down a road of cause and effect that leads you to meet the right person who is instrumental in helping you quantum leap right into where you want to be!
Intuition is also a powerful tool to use in business. However, many business owners don't cultivate intuition or use it in a conscious way. This is often true even of those who have a business dedicated to helping or healing others, like professionals in private practice.
Failure to utilize the full potential of their intuitive abilities is just one of the mistakes we see professionals make. And whether you're a psychotherapist, an attorney or an energy healer, those mistakes can be expensive. We've spent decades coaching people around money and business issues. Now we're offering two programs designed to help professionals attract ideal clients and create prosperous practices. First, we're offering a Complimentary TeleSeminar on the 15 Mistakes Solo Practitioners Make that Cost Them Clients and Money. Then in May we're facilitating a workshop on Marketing with Heart and Soul.