Beekeeping is an interesting hobby with sweet rewards! The world that bees create inside their hive is largely self-sufficient, requiring monitoring more than intervention. The infrastructure and hierarchy they create is a breathtaking creation requiring not much more time and effort than a garden. Colonies will forage up to 8,000 acres, so the entire community is helping to feed your bees.
Honey is delicious! Honey is the source of hundreds of years of homeopathic remedies and at the heart of thousands of delicious recipes. Honey is the ultimate prize of beekeeping. A single hive can produce up to 100 pounds of honey in a year and at $7 per pound, it keeps getting sweeter.
Backyard beekeeping is great for the bees! Just like crops, diversity is one of the keys to maintaining healthy colonies and aiding the conservation effort of the honeybee.
Our food sources depend on it! Berries, apples, almonds & cucumbers are just a few of the delicious foods that are pollinated by bees. With bees dying off in large numbers, backyard beekeepers are necessary to bring back the populations and keep our plates filled with food.
---
By Paul MacFarlane and Bill Grivna
You've probably seen people practicing T'ai Chi on TV, in a movie, or even locally, in a park or at the botanical garden. You know it's a slow moving, graceful exercise that is supposed to be beneficial. You may have heard that at advanced levels it is a formidable martial art based on relaxation, yielding, and using an opponent's energy against himself. But what do you really know about the many health benefits that can be gained from this wonderful, relaxing exercise system?
T'ai Chi, when practiced regularly, has been said to improve relaxation, concentration, coordination, flexibility, postural alignment, and both physical and mental balance or centering. If some or all of this sounds intriguing to you, then we'd like to introduce you to the St. Louis T'ai Chi Ch'uan Association, a not-for-profit organization has been offering classes in the art of T'ai Chi Ch'uan since 1979.
"The five principles we practice are: relax and sink, separate the weight, waist as commander, body upright and beautiful lady's wrist, " said Michael David, President of the Association. Mr. David has practiced the Yang Style Short Form, as taught by the Association for nearly twenty years. And like most of the Association's students, T'ai Chi Ch'uan has changed his life in countless ways. Mr. David experienced a more relaxed manner at work, increased health and vitality, plus improved balance and strength. David adds, "These benefits come subtly, like laying a sheet of paper on top of a sheet of paper. Over time, you find the way you sit, stand and move tends to change. You gain strength, balance, suppleness, stamina, and most of all, a more meditative approach to daily living."
---
What's YOUR New Year's resolution? Most people vow to get into better shape, lose weight or adopt a healthier lifestyle. But do you notice when you go to the gym – no one is smiling. There's got to be a better way to get in a healthier mindset.
Here is the perfect solution to start the motivational juices flowing AND have fun all at the same time: Women's Wellness Weekend at YMCA Trout Lodge from February 19-21. Trout Lodge is a mere 90 minute drive south of St. Louis, on 5200 wooded acres and 360-acre private lake.
Imagine spending the weekend with other women, who take over the lodge enjoying classes of interest, fun group activities, shopping (yes, there will be vendors on-site) and spending time with friends old and new. This is an awesome weekend of instructional, entertaining, motivational and relaxing classes specifically designed to help women grow in the health of their mind, body and spirit.
There are over 60 classes from which to choose, including archery, zip line, climbing tower, Dutch oven cooking, workout classes, juicing, gardening, crafts, winery tour and classes, yoga, auto maintenance, trail ride, massages, hiking, paintball, nature center, self-defense and much more. There will also be great group evening programs including wine tasting, live music and dancing.
---
A Few Exhibitor Spaces Still Available
The Healthy Planet magazine invites everyone to come celebrate the first day of Spring at its 31st Natural Living Expo, Sunday, March 20, 10 am to 4 pm, at the Webster Groves Recreation Center in Webster Groves. The first 400 visitors to the expo will receive a free reuseable tote bag courtesy of Whole Foods, Dierbergs, Schnucks and Fresh Thyme Farmers Markets.
There will be numerous food and beverage samples including a craft beer tasting by Schafly and a wine tasting by Edg-Clif Farms & Vinyard. Guests will also be able to get free health screenings, information and green products for your home and garden, your family and even your pets. Enjoy live music by Terri Langerak and Carol Eder as you explore the expo. There will be a drawing for a $600 family weekend at Trout Lodge YMCA of the Ozarks and Amtrak will be giving away free train tickets to some lucky expo attendee. The first 100 expo visitors will also receive a free ticket to the Missouri Botanical Garden.
---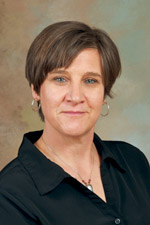 By Christine Kniffen, MSW, LCSW
Love is not supposed to make you feel bad, rejected, unhappy or stressed out. Period. Stop selling yourself short.
HEALTHY LOVE PARTNER
Supportive – supports your endeavors and wants to see you grow as a person.
Validating – your partner validates your feelings as logical (different from always agreeing with them).
Communicative – willing to talk things out, even if hard at first, to resolve issues and move forward.
Feelings of Well-Being – You feel secure, loved, happy and able to focus on you.
Self-esteem – Your self-esteem has room to grow in a healthy relationship.
Your Partner – he or she knows they want to be in a committed relationship and have no trouble clearly relaying this to you through words and actions.
UNHEALTHY LOVE PARTNER
Continuously Unsupportive – offers no encouragement or even resists most of your endeavors towards personal growth and improvement, often driven by their insecurity.
Non-Validating – your partner seems unable or unwilling to try to understand your feelings.
---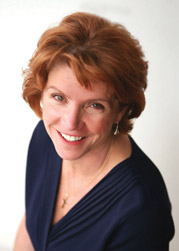 By Dr. Amy Davis, MD
We are constantly exposed to potential infectious agents like viruses and bacteria that cause infections such as colds, flu, bronchitis and ear infections. The immune system defends us from invaders and repairs the damage that occurs with infections.
When the immune system is weak infections may occur frequently and be difficult to resolve. There has been a resurgence of infections like pertussis, emergence of antibiotic resistant superbugs and rising autoimmune diseases. Today it is very common for young children to have many ear infections requiring repeated treatment with antibiotics which alter the gut microbiome and further weaken the immune system.
Parents often express concern that their child is "sick all the time" and have frequently been on many courses of antibiotics. When I support their immune systems they no longer get sick and they often become "the healthiest one in the family."
---
By Dr. Carrie Jardine
You look at a map to reach a destination, so why don't you look at your personal health map? It's your FACE! As an office of acupuncture, chiropractic and naturopathy, we evaluate the face with a branch of TCM (Traditional Chinese Medicine) called Mien Shiang or FACE READING.
Your face can tell you what supplements you should take, what foods to stay away from, why your back or neck may be hurting and how stressed you really are. In our hour long evaluation, we prioritize your concerns to create a "Get Vibrant Energy & Health Now" health plan for the next year. This will help focus your time, money and energy on correcting the cause of your problems.
Mien Shiang or face reading has been done for thousands of years with amazing results in China and the orient. Not only can Face Reading assist you in treating your health problems more naturally, but it can hint at personality traits.
Go find a mirror and look at your face right now! Each part of your face relates to an area of the body. Darker colors, acne or bumps mean the organ needs to be cleaned or detoxed. Whiter coloring or wrinkles or saggy skin may mean the corresponding organ is weak and needs support from natural treatments, diet and lifestyle changes to heal.
Forehead: This is the colon area. Wrinkles, lines and bumps could indicate dehydration or the need for probiotics.