Missouri Botanical Garden Celebrates 23rd Anniversary
of Sustainable, Local Shopping Event,
The Missouri Botanical Garden announces the 23rd anniversary of the Best of Missouri Market and will now welcome vendors from neighboring states. The BEST OF MISSOURI MARKET & MORE will take place at the Missouri Botanical Garden October 3-5, 2014 from 6 to 9 p.m. on Friday and 9 a.m. to 5 p.m. on Saturday and Sunday. The event will feature over 30 new vendors, more than 130 outstanding food producers and artisans, and entertainment for the entire family. Sponsorship for Best of Missouri Market & More is provided by Blue Owl Restaurant and Bakery, Commerce Bank, Drury Hotels Company, Edward Jones, The Home Depot, KMOX, Ronnoco Coffee, Schnuck Markets, and Waterway Gas & Wash.
Visitors will enjoy browsing under large tents and discovering the Midwest's unique hidden treasures, including country stands filled with fresh flowers, plants, herbs, nuts, candies, meats, cheeses, seasonings, salsas, and baked goods from the region's finest farmers and producers. Artisans offer handcrafted items such as carved wooden birds, dried flowers and wreaths, decorative ironwork, soaps, handmade pottery, baskets, decorated gourds, custom jewelry, wooden toys and garden ornaments.
Entertainment will include live music, a food court and a special Kids Corner with popular activities for children, including pumpkin decorating, cow milking and craft projects.
Admission to the Best of Missouri Market & More is $12 for adults and $5 for Garden members and children 3-12 years. Children 2 and under are free. Admission prices cover both general Garden and Market admission.
---
By Crystal Stevens
The Holiday Season only adds to the detrimental effects that consumerism has on the earth. We all know the devastating effects that factories and big box stores have on the earth, especially the air and water quality. The influx in money spent at big box stores is at its peak during the holidays. It is extremely difficult to reduce one's carbon footprint during the months of October, November and December. Luckily, shopping local is one way to help.
With the exception of the few things on our Children's lists to Santa (which is a hard concept not to buy into when you have kids), my husband and I tend to make all of our own Christmas Gifts for friends and family. Our friends and family are typically gifted with canned goods that were preserved from this year's harvest, dried herbs, aprons, cloth journals and pillows made from recycled fabrics.
We also sell our handmade wares at craft shows throughout the season to offer eco-minded individuals and alternative way to shop for the holidays-supporting local artisans. One of our favorite art fairs to vend at is the Art Walk at Garden Heights Nursery. With a vast array of fine art, jewelry, clothing accessories and household wares made by locals demonstrating quality craftsmanship, one is sure to find plenty of items to check off their list. Stock up on the beautiful selection of mums, pumpkins, squash and gourds while you are there!
---
St. Louis is a town with plenty of good food. Our unique culinary traditions have always drawn from the diverse farming community around us – and now, as more and more of us want to see a more sustainable restaurant industry in our town, diners can dine green with confidence when they see a "GDA-certified" sticker on their favorite restaurant's window.
The Green Dining Alliance (GDA), a non-profit program of St. Louis Earth Day, certifies restaurants in sustainability and helps business owners conserve energy, reduce waste, and source locally. GDA works hand in hand with local restaurants of all types to reduce their impact and adopt sustainable initiatives. They make greening easy with facilitation, education, and tools to navigate smoothly through the ever-changing sustainability movement.
And it's growing. As of September 2014, the GDA has tripled its number of certified restaurants since this time last year, with 41 restaurant members and 539 metric tons of recyclable waste diverted from landfills in 2013 alone. GDA also collaborated with Maplewood's Special Business District to create a "Green Dining District" on the Manchester strip, promoting a walkable dining destination in which at least 25% of the restaurants are certified green.
---
---
Will Celebrate Sustainability Fifth annual Green Ball to Benefit EarthWays Center of the Missouri Botanical Garden
The fifth annual Green Ball will roll out the green carpet in the Delmar Loop to welcome the green-minded movers and shakers of St. Louis for a night of fun philanthropy.
Presented by Moonrise Hotel, Green Ball 2014 will be held from 7-11 p.m., Friday, Nov. 14, in celebration of all things green. Proceeds from the gala will benefit the EarthWays Center, a division of the Missouri Botanical Garden that promotes sustainability through environmental education and improving the built environment.
Ticket prices are $40 for Garden members and $50 for nonmembers. Tickets include locally-sourced and organic appetizers and seasonal cocktails, prepared by the Eclipse Restaurant's award winning staff, plus complimentary bar service. Swinging hot jazz by Miss Jubilee and visually stunning Vivant entertainers roaming amongst the crowd create a "mod autumnal" theme.
To highlight the importance of making events "green," the ball will be zero waste. Brochures will be printed on recycled paper, food waste will be composted and décor will be eco-friendly. Paper and glass waste will be recycled, and St. Louis' nationally known "best tasting" tap water will be offered to guests, rather than bottled water. Free valet parking will be provided to carpools of four or more riders.
---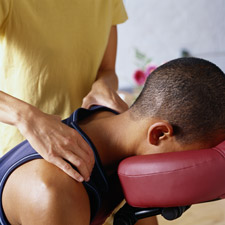 With so much interest in healthy lifestyles today, there are many avenues someone who would like to enter this field could pursue professionally. Missouri College offers several programs focused on healthcare and wellness careers as well as other fields.
Whether you're looking for hands-on involvement in caring for patients' healthcare needs or in work that supports those needs in an office setting, Missouri College can help you develop the essential skills and knowledge you need to get started.
Their programs put you in settings that simulate real world environments to help you experience what the workplace is really like. And you can learn from instructors who specialize in what they teach – including many practicing professionals.
Areas that are especially relevant for those who want to focus on wellness are the school's Massage Therapy, Fitness Training, and Occupational Therapy Assistant programs. They not only teach the range of techniques and skills needed to do the job but also help prepare you to work one-on-one with people, assessing their needs and adapting your therapies to the individual. This requires empathy, good listening skills, and confidence in your judgment and abilities – all qualities Missouri College can help you acquire through hands-on learning activities, clinical experience, and supportive, knowledgeable instructors.
---
By Jamila Ownes-Todd, ND
Illness serves a purpose. Let me first start off by saying, you do not have to be sick. A sickness is a reflection of where you are in your present physical state and does not have to hang around longer than it is needed. How long is it needed? Only you will know!
We are powerful beings with the even greater power to heal. The choices we make in our healing are often shortsighted when we are sick. That is why you seek guidance from someone else. Whether it is your Medical Doctor, Chiropractor, Acupuncturist, Massage Therapist, Naturopathic Doctor or your local neighborhood herbalist; we (as practitioners) tap in to your healing, with your permission. You invite us in to assist with your healing path but you are responsible for leading the way. You are the key to your success. You hold the cure in your DNA. But this cure can appear to be hidden, buried even, when illness has set in. Our thought process is readily compromised when we have physical and emotional imbalances. Therefore, we must sit in peace in order to move forward in healing
In your choice to exist, you make the choice to heal. If your illness has served a purpose of reconnecting you with another being, or encouraging you in speaking your truth, commanding respect in your community or by reuniting you with healing foods, this purpose proves valid. After acknowledging the purpose of the illness, we can now release it from our being. Healing starts there.
---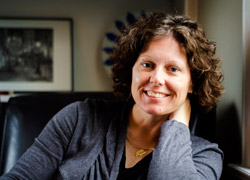 With Kate Schroeder, M.Ed, LPC, NCC
Find Ourselves Again
For many people, being in touch with the true adult self inside is an unfamiliar experience. Most people, before deep emotional healing work, are very familiar with the wounded child inside, and have lived the majority of their existence operating out of this wounded child. Despite being uncomfortable or limiting in most cases, many people prefer to stick with this familiar or "known" way of living, despite it no longer working for them in many of these cases.
Our true self, often referred to as our "soul self" exists in a part of us that is not accessible through language or logic. Talk therapy talks to the "left brain" part of us that is already smart enough to know that we should not eat the whole bag of cookies, and spends an inordinate amount of time talking about feelings, rather than actually assisting clients with truly feeling and releasing their feelings. It cannot do so because the soul does not speak in language: it speaks in symbols, perception and so on- so it is like trying to communicate in two different languages…there will always be a disconnect, and the information gets lost in translation. As such, in order to get to the source of our distress or pain that keeps us stuck in destructive or unhelpful patterns present day, we have to use techniques to access the source of the pain, which is only accessible through our right brain. That is why imagery, art, music, dream work and many other right brain techniques are so powerfully effective: they are the language of the soul, and give us direct access to the material we need in order to heal – our feelings.