---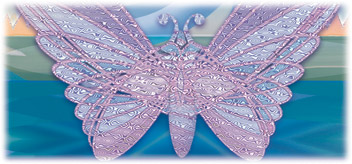 By Jeannie Breeze
We are living in a time of monumental shift – a time that can feel both exhilarating and challenging, a time that can feel both enlightening and terrifying. As with any birthing there is a sense of urgency, a sense of pressure. Some of you may be feeling overwhelmed and unhappy following recent events in the world around us. Do not despair. "Remember the seed, breaking open to sprout. So the heart opens to let love out." Now, more than ever, we need to LOVE ONE ANOTHER, to feel compassion for all our relations, to bless those who curse us, and to BE the change we want to see in the world.
How can we best respond in such monumental times? Surely we draw strength from discovering the place of peace within, from experiencing our connection to our brothers and sisters, joining our energies to realize the vision of a peaceful world we all share. So it is that I invite you to support and attend "Over the Rainbow", the 31st annual World Peace Day Celebration, the Universal Faith Service, held at 6 a.m., Saturday, December 31, 2016, at Central Reform Congregation, 5020 Waterman (at Kingshighway), St. Louis 63108.
Music, Message and Meditation will inspire and uplift you. Rabbi Randy Fleisher always makes us feel welcome in Central Reform Congregation's Shabbat Shalom (Shelter of Peace), while J'Asa inspires with readings from her personal journal, "The Book of Now". Green Jean Ponzi entertains and educates us with Earth Wisdom, and event organizer Jeannie Breeze guides us into the sacred space within our own hearts. Along the way we hear the bells of JOIA, the flute of Raven Wolf C.Felton Jennings, the beautiful vocals of Bridgette Kossor and Tim Mead, and Pati Pellerito creates meditative vibrations on the Tibetan Singing Bowls. Everyone always ends up dancing at the end of this wonderful gathering as JOIA World Percussion Ensemble explodes with their amazing percussive finale.
---
By Phylis Sparks
As we adjust to the outcome of the recent election, many are feeling an after-effect. If you're like me, you're mostly just glad it's over. Regardless of our political perspective, what many are sensing feels like a dismantling; a breaking apart. In one of my favorite books entitled Spiral Dynamics, the authors call it "The Humpty Dumpty Effect."
Spiral Dynamics was not written after our recent election, it was written twenty years ago! The amazing thing is, it clearly describes today's world. Here's what the authors say: "During these complex times in which we find ourselves, sometimes Earth seems to be rocking out of control. We have encountered The Humpty Dumpty Effect."
As described in the nursery rhyme, the fat-and-happy Humpty Dumpty has a great fall from the wall upon which he'd been sitting. He breaks into many pieces, and all the King's horses and men can't put Humpty together again. The only choice is to create a new Humpty Dumpty.
The good news is, although things are obviously lining up for change, it's essential to open our minds and hearts to what's next. We get to face our feelings in a very conscious, open-minded way, transform those feelings that do not serve us into hope, and continue soaring upward from hope to inspiration, from inspiration to enthusiasm, and enthusiasm into the passion for new possibilities. Then we must put those new possibilities into motion by taking fearless action.
---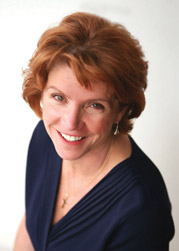 By Dr. Amy Davis, MD
According to the World Health Association, "antibiotics are serious medicine – not to be taken lightly. Overuse has led to increasing numbers of antibiotic resistant superbugs like – MRSA (methicillin-resistant Staph aureus) and VRE (Vancomycin-resistant Enterococcus).
So what options do you have when you get sick and would like to avoid unnecessary antibiotic use? The good news is that there are effective natural options that can help with viral, bacterial and fungal infections. I commonly use nutrients and herbals in my practice and have been pleasantly surprised with how effective they can be in lieu of antibiotics.
Here are some of my favorites for a Natural Medicine Cabinet:
Vitamin C – improves the immune system to help fight off bacterial and viral infections. Generally it's a good idea to take a moderate dose of Vitamin C to support your immune system during cold and flu season.
Vitamin D – boosts the immune system and can be taken at the start of a cold which frequently shortens the duration.
Probiotics – Healthy bacteria that improve the gut flora which favorably impacts the immune system.
Olive Leaf Extract – This herb has been found helpful to improve resistance to infections. It contains phytonutrients such as oleuropein, oleuropeoside and hydroxytyrosol that have antimicrobial and antioxidant properties. I have found this herb particularly helpful to shorten the course of respiratory infections to prevent the spread of infections within households.
---
The Missouri Botanical Garden's annual light exhibit, Garden Glow, is now open through January 1, 2016 from 5 p.m. until 10 p.m. with the last entry at 9 p.m. Closed Christmas Eve and Christmas Day. Ticket prices vary by date, and range from $3 to $18. Again this year, there is a special "Dine and Glow" ticket which includes Glow admission as well as menu items in Sassafrass, the Garden's café. Visit www.mobot.org/glow for more information and to order tickets. New this year, Santa will visit Garden Glow on Monday and Tuesday nights through December 13.
Installations will adorn the Garden's most iconic locations including the Climatron®, Kaeser Memorial Maze, the Central Axis, Tower Grove House, Shoenberg Fountain and the Cleveland Gate House among others. Food and drinks will be available at a number of locations on the grounds including stations located on the Central Axis featuring fire pits for s'more-making. New this year, the "Blizzard Bar" will offer guests the chance to buy alcoholic and soft drinks at the beginning of the route. Special Glow and holiday gear will also be sold on the grounds and in the Garden Gate Shop. Please note, for the enjoyment of all guests, there are no tripods, monopods or selfie sticks allowed during Garden Glow evenings.
The Garden's new gift cards can be used to purchase Garden Glow tickets, or for regular or special event tickets at the Missouri Botanical Garden, Sophia M. Sachs Butterfly House or Shaw Nature Reserve. Gift cards can be used at all three locations and online through our website for tickets, memberships, classes, dining or shopping. They are now available for purchase at the Garden, Butterfly House and online.
---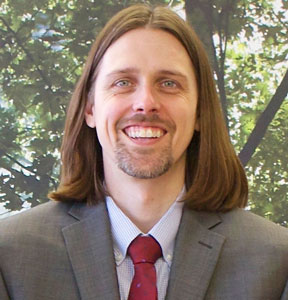 By TJ Williams, DC, PhD
The hustle and bustle of the holiday season is upon us. Many of us will be going non-stop from now through the New Year. Holiday parties, family get-togethers and last minute shopping fill our calendars.
Most of us will indulge in at least two or three of the four "C's" of the holiday season: cookies, cakes, candies, and cocktails. We will knowingly eat food that is not as healthy as it should be. And we will lie and say to ourselves: "It's just this one time. I will eat healthy and exercise tomorrow to make up for it." Each of us is guilty of this or we know someone who is.
Unfortunately, a lot of holiday food is full of sugar and increased sugar intake negatively impacts our immune system setting us up for sickness. When we combine the stresses of parties, shopping, and poor diet, we are creating the perfect storm for a cold or the flu to knock us down.
The negative impact to our immune system happens because sugar competes with vitamin C in our white blood cells (WBCs). Our WBCs help to destroy bacteria and viruses by eating them. In order for this process to happen, our WBCs need lots of vitamin C. When we eat more sugar, rather than having a WBC full of Vitamin C, we have a WBC full of sugar. When WBCs are full of sugar they cannot eat the bacteria or viruses we encounter, which means we have a decreased or weakened immune system.
One way to keep our immune system strong is to increase our intake of critical vitamins and minerals such as Vitamin C, Calcium, B Vitamins, and Zinc. If you are taking oral supplements, one thing to remember is that the form of the vitamin is extremely important. For example, powdered Vitamin C is not very absorbable whereas a Liposomal Vitamin C is extremely absorbable and it is the second most highly absorbable form of Vitamin C.
---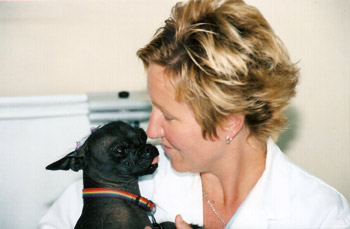 By Teresa Garden, DVM
As most of us are aware, marijuana use is becoming more widespread throughout the United States and Canada. Legal constraints are slowly being loosened. As of this writing, twenty eight states and the District of Columbia have passed laws allowing for either medical or recreational use of marijuana. Much to the dismay of many pet owners, the laws do not allow for the use of medical marijuana under the prescription of a veterinarian. Legal action could be taken against veterinarians if they did prescribe or perhaps even mention medical marijuana as a treatment option. Giving medical marijuana to your pet could result in you, the pet owner, being brought up on criminal charges of animal abuse or violation of the Controlled Substances Act. It is my fervent belief (and prayer) that this will change in the foreseeable future. I may be retired from my profession by the time it happens but I hope I am alive to see it.
Medical marijuana comes from the Cannabis sativa plant. The plant contains phytochemcials called cannabinoids which have both medicinal and psychotropic properties. THC and CBD are both cannabinoids. CBD has more valuable medical properties than THC. Cannabis plants with low THC content and high fiber are called Hemp. Hemp is not psychotropic and is considered legal in most countries.
Limited research and anecdotal reports appear to show the medicinal effects of marijuana in pets is similar to those found in humans. Medical marijuana may help with pain control, nausea, and appetite stimulation. It can provide palliative care to reduce pain and suffering in our pets with cancer. For treating cancer, CBD and THC together may be a good combination. CBD can help mitigate the side effects of chemotherapy and improve overall quality of life. Cannabinoids have been shown to act synergistically with opioids to control pain. Cannabinoids can control nausea and vomiting which can benefit our pets with Inflammatory Bowel Disease or those on chemotherapy drugs. Other possible clinical applications of medical marijuana in pets include: general anxiety, separation anxiety, thunderphobia, epilepsy, neurodegenerative diseases, and myocardial ischemia.
---