Experience the tradition of the 26th annual St. Louis Earth Day Festival on Sunday, April 26th from 10 am to 6 pm on the Muny Grounds of Forest Park. Participate in a variety of hands-on educational activities, meet area non-profits that share the mission of Earth Day, and learn about sustainable products and services offered by local businesses. Enjoy three stages of entertainment, great food, and family-friendly programming throughout the duration of the festival. This year's event will include special features, like yoga classes all day for both adults and children, a rock climbing wall, and a Metro Bus mural painting. The theme of the festival is a message of inclusion "Earth Day Every Day…for Everyone!" Event entry is free; the Earth Day Festival is a welcoming place where all are invited for celebration and learning.
Take the Earth Day Challenge by bringing a reusable bag, refillable water bottle and using low-impact transportation to get to Forest Park. Visitors who accomplish two of the three challenges receive an eco-friendly prize, like LED bulbs from Metro Lighting, native plant seedlings or Metro Transit day passes. Visit the St. Louis Earth Day booth to claim your prize.
Over twenty food and beverage vendors will be serving up diverse, local cuisine and drinks at this year's Festival. Bota Box will be selling and sampling their eco-friendly premium boxed wines and Schlafly will have a selection of local brews on tap, including their Organic IPA, which is brewed in honor of Earth Day. Nearby, Chipotle's engaging visual experience will contrast the difference between fresh and processed foods – a difference you can taste at the hand-picked Earth Day Cafe booths.
---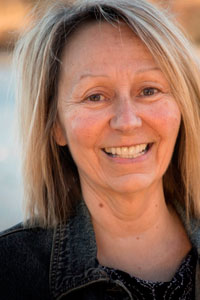 By Katie Belisle-Iffrig, Chair,
Green Schools Committee,
USGBC-Missouri Gateway Chapter and Author, Going Green for the GENIUS
The Green Schools Quest is a project-based sustainability challenge that empowers k-12 students to become leaders in transforming their school environments. Initiated by the U.S. Green Building Council-Missouri Gateway Chapter, the Green Schools Quest provides participating schools with volunteer sustainability experts to act as green mentors to help create no or low-cost, sustainable practices for their schools.
Now in its second year, the Green Schools Quest has attracted both new and returning schools resulting in over 70 unique sustainability-related projects! These projects range from the installation of rain gardens to managing storm water run-off, to a play written to inspire teachers to incorporate sustainability education across the school curriculum.
For some participants, the Green Schools Quest has been a life-transforming experience.
One middle-school student reported, "My experience with the green schools quest was life-changing." Another student remarked, "I now see that a person can take his/her own initiative and help the environment."
It is not just the students who are being inspired to become leaders on behalf of a healthy planet. Some school administrators now include sustainability initiatives in their annual Missouri School Improvement Program reports. In schools throughout the metro area and beyond, teachers, parents, and community members are working with students to help them achieve their quest goals. Even the boy scouts are coming together to offer their support.
---
By Crystal Stevens
Eat local, organic and seasonal fruits and vegetables – know your farmer! 
Join a CSA Farm.
Shop at your local farmers market regularly.
Grow a garden. Try growing and preserving at least 25% of your own food. Growing a garden can be super easy and highly rewarding. Container gardening is an option for those who lack space.
Shop at local mom and pop businesses in your area instead of big box stores.
Get thrifty: Shop at thrift stores. There are so many amazing treasures just waiting for a good home.
Use cloth bags! Keep a gazillion of them in your trunk so you never have an excuse.
Walk, bike or use public transportation: or sport a hybrid.
Ditch the chemicals. Use eco-friendly cleaning supplies. There are tons of recipes available at your fingertips for everything from DIY laundry detergent to DIY all-purpose cleaning spray. I use baking soda, vinegar and essential oils to clean. They are cheaper and safer for the environment.
Make your own body care products. You can make your own lotions, crèmes, soaps, lip balms, and even make up using simple and safe ingredients that are better for you and the environment.
Watch a few documentaries per month. Awakening The Dreamer, Food Inc., Hungry for Change, and The Queen of the Sun, are a few good ones to start with.
---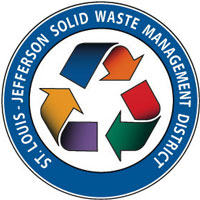 Medical Equipment Donation Drive
Saturday, May 2, 2015, 9 am – 2 pm
Twelve Designated Walgreen's Sites
For a list of locations, contact St. Louis HELP at 314-567-4700 or www.stlhelp.org
Do you have medical equipment that is not being used?
Do you need medical equipment? Now there is HELP…
LOCAL GOVERNMENT RECYCLING INFORMATION
SWMD Grants Help Establish Area Solar Powered Compactors for Commingled (Single-Stream) Recycling
In less than a year, solar powered recycling compactors have become an integral part of waste diversion programs among St Louis universities, hospitals, and municipalities. Of the growing number of solar compactors being used in this area alone, thirteen are in place as a result of recycling grants and are producing results.
Solar powered recycling stations are placed outside in high foot-traffic areas, such as main hospital entries, throughout university campuses, and in downtown shopping and eating areas. The stations have ergonomically designed doors for easy access by the users. In addition, the closed stations prevent animals, insects and water access while minimizing litter.
The solar compactors are about the same size as traditional recycling bins, yet due to the solar powered compaction capability, they hold substantially more material – five times the capacity. Where a traditional trash container holds 32 gallons, these state-of-the are systems can hold up to 150 gallons of material.
The enhanced capacity combined with specialized software enables more targeted emptying so the user can move from a standard schedule of collection (regardless of volume) to collecting only when the station is full.
Read More…
---
---