---
A Full Fun Day of Sustainable Lifestyle Options
Saturday, June 2, 9 a.m. – 4 p.m., Missouri Botanical Garden
By Jean Ponzi
What energy-saving actions will work best where you live?
How can you reduce waste through reusing, recycling and composting?
How can plants grow healthier practices for you, and for our environment?
Local vendors, conversations and demos of options like these will fill the lovely grounds of the Kemper Center for Home Gardening on Saturday June 2, when the Green Living Festival returns to the Missouri Botanical Garden. Whatever your Green interests, you'll find something useful and inspiring at this hands-on, day-long indoor/outdoor event.
Hosted by the Garden's EarthWays Center, the festival invites visitors of all ages and backgrounds to explore the links between sustainability, energy efficiency, conservation at home, and a healthy environment.
A roster of fast-paced Presentations to the People from 10 a.m. to 3:00 p.m. will feature local experts in solar power, sustainable cooking with natural gas, native plant NatureScaping, bee keeping, composting, and how to volunteer and invest in sustainable ways.
More in-depth DIY demonstrations will offer eco-friendly tips and tricks for Greener living, every day.
This Fest is family friendly! Kids will have fun building a solar-powered racing car, sampling treats cooked in solar ovens, or decorating a recycled ceramic tile. Complete the Sustainability Scavenger Hunt and get a colorful EarthWays patch!
---
The first Health and Wellness Taste of Vegan Festival is happening here in St. Louis June 9 at Florissant Valley Community College (3400 Pershall Road Ferguson, MO, Ferguson, Missouri 63135) from 11am to 7pm. With this exciting free, family friendly event we intend to give our neighbors and families the necessary tools and information to take back the responsibility of our communities' wellness and life.
The new weapon of mass destruction is not chemical or nuclear, but the fork. Today we are eating ourselves to death, so it is crucial to draw attention to common health conditions in order to successfully teach methods of early detection and prevention.
---
By Terry Winkelmann
Once upon a time, it was normal to see laundry lines strung across backyards, patches of tomatoes and peppers, an apple tree or two, and grapes on the garage. Composting was not the complicated process it's often viewed as today — it's just what you did with your kitchen scraps, if you had any. Chickens roamed the yard more often than prized pooches.
But overtime, we were urbanized, suburbanized and advertised into a plasticized, chemicalized, petroleum-dependent vision of the proper American backyard. Little wire flags warning dogs and children to stay off the lawn lest they be poisoned seemed to be the culmination of our tidy, expensive quest for pseudo-perfection.
Read More…
---
---
---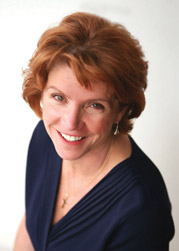 By Dr. Amy Davis, MD
Functional Medicine identifies the Root Cause of disease, and recognizes that symptoms manifest and provide clues to the underlying cause. The symptoms experienced provide key information to help identify and treat the root cause.
Symptoms that correlate with digestion and the gut microbiome are among the most common. They provide us with the opportunity to identify and treat underlying causes of many disease processes.
There are three food groups that are needed to survive. Each serves different important functions. Carbohydrates provide fuel (energy) for muscles and the nervous system. Proteins are mainly for structure and only used for energy when carbohydrates are not available (as in a starvation). Fats are important to digest and process properly because they serve so many functions. Fats provide four-to-five times more energy than carbohydrates, fat soluble vitamins (D, E, K and A), hormones (communication system of the body), the structure of the nervous system and brain (90% of the brain IS made of fat) and impacts immune regulation. Improper digestion or processing of any of these food groups leads to characteristic symptoms.
---