---
The Fall Healthy Planet Natural Living Expo scheduled for September 27 at the Webster Groves Recreation Center, has been canceled and the event is going virtual. Beginning in mid September, our updated Virtual Fall Natural Living Expo will be up on our website, and you can visit many virtual booths from many of your favorite expo exhibitors and many new booths, too.
Simply click on the Virtual Expo button on this page and scroll through the many exhibitor booths for descriptions of their products or services. Then you can click on their web addresses or links to Facebook sites or video presentations for more information on how you can purchase or sign up for unique products or services.
While you are on our website, please sign up for a free subscription to our online magazine and you will be eligible for a drawing for a trip to Trout Lodge YMCA of the Ozarks or free passes to Missouri Botanical Garden, The Butterfly House or Shaw Nature Reserve.
If you would like more information on how you or your business or organization can be an exhibitor in our Virtual Fall Natural Living Expo, please call 314-962-7748 or email JBL44@aol.com.
Click Here Visit Our Virtual Natural Living EXPO >
---
Let Your Vote Be Your Voice
We sit night after night watching the news, reading newspapers and social media and taking issue with what we see and hear about politics. Then we talk to our friends, family and coworkers and share our opinions, often rather passionately. All of that blustering means absolutely nothing if you don't vote.
They say this presidential election is the most important of our lifetime and I believe that to be true. As the publisher of a Health, Wellness and Environmental magazine, my choice is clear. I will vote for the person who best supports a more sustainable planet, a plan to combat the problems of climate change, and the concept that affordable, quality healthcare is a right and not a privilege. To me, these should be human rights not political fights. The Affordable Care Act may not be perfect and could be improved, but it has afforded health care to millions of Americans who previously had none. It did away with the preexisting condition rule that allowed insurance companies to either deny coverage to those who have been sick or to offer coverage at astronomical rates which most could not afford. We are still waiting for the Republicans to show Americans their viable health care plan promised for almost 10 years now.
---
Executive Director Dr. Jess Watson announces that earthday365's planned Earth Day Half Birthday on October 18th in Tower Grove Park will be replaced by a virtual festival and Green Curbside Hop.
In the best interest of public health, earthday365 is unable to host an outdoor St. Louis Earth Day Festival in Tower Grove Park as planned on October 18th. The festival has instead been modified into two new events.
earthday365 has planned a unique Green Curbside Hop on October 15th, which combines a socially distanced treasure hunt through the streets of Maplewood for delectable green dining treats with a Festival Gift Bag full of items from a wide variety of St. Louis Earth Day Festival vendors. The event will provide a connection to the Festival experience in a fun and safe way that supports the St. Louis sustainability community. More information on this event is available at https://earthday-365.org/green-curbside-hop/.
The Virtual Earth Day Half Birthday Festival will also be revamped, and will include live events with a focused line-up of Environmental Changemakers, while incorporating more video and interactive elements (including a virtual scavenger hunt) into our Festival Experience Areas.
Virtual Earth Day Half Birthday sponsors include: Centene, Subaru, Missouri American Water, St. Louis-Jefferson Solid Waste Management District, Department of Natural Resources, Great Rivers Greenway, MSD Project Clear, Renewal by Andersen, Metro Lighting, RideFinders, Clean Air Lawn Care, and FIFCO.
---
A Program of earthday365 Brings Sustainability to the St. Louis Restaurant Scene
By Victoria Donaldson
The Green Dining Alliance, a program of earthday365, certifies restaurants in sustainable practices, connecting them with resources to reduce their carbon footprint, reduce waste, conserve water, source locally, and more. All GDA restaurants recycle, phase in energy efficient lighting, never use Styrofoam, and set goals to improve over time. The GDA meets restaurants where they are, helping them along in their sustainability journey – from those who are new to recycling to those with solar panels on their roof and compost bins in every room. The GDA offers strategies for restaurants on all parts of the sustainability spectrum — there's always more to learn and ways to improve when it comes to lowering our environmental impact.
GDA certification involves a site visit and an audit, which results in a star rating on our website. The auditor visits potential member restaurants every year, guiding the owner, front of the house manager, or back of the house manager through a series of questions regarding all areas of their operations: waste management, sourcing, energy consumption, water use, chemical use, education, and innovative practices. The GDA crafts a detailed report based on the results of the audit that suggests practical, pragmatic, cost effective strategies that can lower each restaurant's environmental impact — often while saving money!
---
---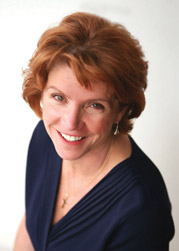 By Dr. Amy Davis, MD
We are constantly exposed to potential infectious agents like viruses and bacteria that cause infections such as colds, flu, bronchitis and ear infections. The immune system defends us from invaders and repairs the damage that occurs with infections.
When the immune system is weak infections may occur frequently and be difficult to resolve. There has been a resurgence of infections like pertussis, emergence of antibiotic resistant superbugs and rising autoimmune diseases. Today it is very common for young children to have many ear infections requiring repeated treatment with antibiotics which alter the gut microbiome and further weaken the immune system.
Parents often express concern that their child is "sick all the time" and have frequently been on many courses of antibiotics. When I support their immune systems they no longer get sick and they often become "the healthiest one in the family."
The good news is that there are effective natural options to enhance your immune system and to naturally treat infections.
What can you do?