---

Click here for registration form.
The Healthy Planet magazine invites everyone to come celebrate Spring at its 35th Natural Living Expo, Sunday, March 25, 10 am to 4 pm, at the Webster Groves Recreation Center in Webster Groves. The first 400 visitors to the expo will receive a free reusable tote bag. There will be numerous food and beverage samples including craft beer and wine tasting. Guests will also be able to get free health screenings, information and green products for your home and garden, your family and even your pets. Enjoy live music and enter a drawing for a $600 family weekend certificate to Trout Lodge YMCA of the Ozarks and Chipotle food cards. Learn more about meditation, chiropractic, green home cleaning, organic beds, yard and garden compost and mulch, nutrition, non-toxic personal care products, essential oils, green energy, biking and hiking trails, organic produce, animal rights, energy healing, fitness, biomats, portable saunas and much more.
Adult admission is $8.00. Children under 16 are free. Two-for-one tickets can be found inside the February and March editions of The Healthy Planet magazine and at Thehealthyplanet.com beginning in February, 2018.
If you are interested in being an exhibitor at the expo, please call 314-962-7748 or email JBL44@aol.com to receive your exhibitor registration form.
---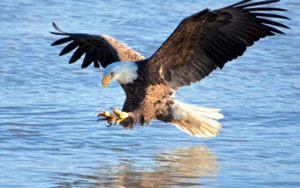 Visitors can discover our national bird in the wild and up close at this free eagle viewing festival.
Few words can describe the thrill of seeing America's national symbol soaring through the air in the wild, or close enough to touch.
The Missouri Department of Conservation (MDC) and its partners offer the chance to discover a close connection with the bald eagle. The Eagle Days at the Old Chain of Rocks Bridge Festival takes place from 9 a.m.-3 p.m. Saturday, Jan. 13, and Sunday, Jan. 14.
Visitors can view eagles through spotting scopes staffed by trained volunteers at any time from the vantage point of the historic Old Chain of Rocks Bridge. The bridge is part of the Mississippi Greenway, also known as the Riverfront Trail. On both days, the World Bird Sanctuary will be presenting an educational program featuring a live bald eagle, repeated every 20 minutes from 10 a.m.-2:40 p.m. Programming includes a hands-on exhibit of local birds presented by St. Louis Audubon, a full-size replica of an eagle's nest, and warming tent activities, including children's art.
---
The Healthy Planet asked some local environmental and conservation folks to share some ideas on how Healthy Planet readers can "Make America Green Again." We hope you will find some ideas here that will urge you into action in the new year and beyond. Our planet is counting on you!
Become politically engaged – Civil society and a cleaner environment did not just happen. It was created through long periods of sustained struggle and sacrifice. This national framework has come under ongoing attack from narrow short-term special interests that now threatens the lives that many of us have come to take for granted. Defending the progress that has occurred, and continuing the hard work to move our country towards a sustainable future has never been more critical. It is imperative on citizens to invest in the future through ongoing engagement over a longer arc to make America Green again. Pick a passion, dig in, and help create a future that is worth having for those who follow.

David Berger, Executive Director
St. Louis-Jefferson Solid Waste
Management District
Spend some time planting for the future, supporting local farmers, and getting active in the local foods movement. Plant a garden in your yard or sign up for a plot in your local community garden. Plant native fruit trees such as persimmons and pawpaws. Integrate edible landscaping by planting food-producing plants such as rainbow chard, kale, herbs, peas, green beans, cherry tomatoes, snack peppers, greens and more. Plant a serviceberry, blackberry, blueberry and raspberry bushes. Plant a pollinator garden to attract bees and monarchs. Commit to shopping regularly at Farmers Markets. Visit a few farms or volunteer on a farm. EarthDance Organic Farm School has several volunteer opportunities. Check out www.earthdancefarms.org or @growcreateinspire on Instagram for gardening ideas.
Crystal Stevens
Writer, Artist & Educator
Recycle your Christmas tree for nature/wildlife benefits. Feed birds and (even more important during super cold weather) provide water. Plant natives when spring gardening season comes along or participate in litter cleanups (we have the Confluence Trash Bash coming up in March). For more informatation on these topics and more visit www.mdc.mo.gov.
Dan Zarlenga
Missouri Department of Conservation
---
Breathe, Relax, Smile
You're not "doing it wrong." You've simply forgotten who you are, and why you are here. Dive into this moment and remember. Breathe. Relax. Smile. How do you know that you are exactly where you need to be? Because this is where you are. Everything You Need Is Right Here. Kimberly Schneider, M.Ed., J.D., LPC is a transformational coach and speaker and the author of Everything You Need Is Right Here: Five Steps to Manifesting Magic and Miracles. Call 314-275-8188. Request Kimberly's free eCourse at KimberlySchneider.com and receive introduction & sample chapter of her book.
Think About Setting a New Type of Resolution
I would like to encourage everyone to consider adopting a different type of goal this year. This is the goal of shedding the "limiting labels" that you place on yourself. "I'm not thin enough…… I'm not pretty enough…. I'm not successful enough…I'm not smart enough", are some that are most commonly adopted. As someone who used to talk this way to myself as well, I also understand that the thought of shedding these internal labels can seem nearly impossible. However, some simple behavioral therapy techniques are all that is needed. Then, as the limiting labels begin to melt away and you begin to remove your self-imposed roadblocks, inertia will take over in many areas and you can achieve your self-designed life. Christine Kniffen, MSW, LCSW
314-374-8396 • www.christinekniffen.com
Take Action for the Animals
Will 2018 be the year the plight of animals is eased because of YOU? Volunteer at an animal shelter! Whether you are motivated because of sadness regarding conditions animals face, an inspiring story of a rescue or anger resulting from an abuse case, take action. Some shrug the stories off, some say "what a shame" and some shed a tear for the suffering but YOU stepped forward and decided to ACT, to HELP, to MAKE A DIFFERENCE! The animals will benefit because you gave your time, your most precious commodity. May you always know the joy of caring and sharing!
Suzanne K. Gassner, Director of Education, Humane Society of Missouri, 1201 Macklind Ave., St. Louis, MO 63110, 314-951-1578.
---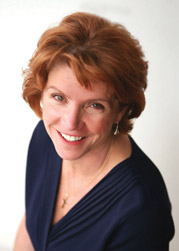 By Dr. Amy Davis, MD
We are constantly exposed to potential infectious agents like viruses and bacteria that cause infections such as colds, flu, bronchitis and ear infections. The immune system defends us from invaders and repairs the damage that occurs with infections.
When the immune system is weak, infections may occur frequently and be difficult to resolve. There has been a resurgence of infections like pertussis, emergence of antibiotic resistant superbugs and rising autoimmune diseases. Today it is very common for young children to have many ear infections requiring repeated treatment with antibiotics which alter the gut microbiome and further weaken the immune system.
Parents often express concern that their child is "sick all the time" and have frequently been on many courses of antibiotics. When I support their immune systems they no longer get sick and they often become "the healthiest one in the family."
The good news is that there are effective natural options to enhance your immune system and to naturally treat infections.
---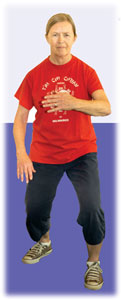 By Paul MacFarlane and Bill Grivna
You've probably seen people practicing T'ai Chi on TV, in a movie, or even locally, in a park or at the botanical garden. You know it's a slow moving, graceful exercise that is supposed to be beneficial. You may have heard that at advanced levels it is a formidable martial art based on relaxation, yielding, and using an opponent's energy against himself. But what do you really know about the many health benefits that can be gained from this wonderful, relaxing exercise system?
T'ai Chi, when practiced regularly, has been said to improve relaxation, concentration, coordination, flexibility, postural alignment, and both physical and mental balance or centering. If some or all of this sounds intriguing to you, then we'd like to introduce you to the St. Louis T'ai Chi Ch'uan Association, a not-for-profit organization has been offering classes in the art of T'ai Chi Ch'uan since 1979.
"The five principles we practice are: relax and sink, separate the weight, waist as commander, body upright and beautiful lady's wrist, " said Michael David, President of the Association. Mr. David has practiced the Yang Style Short Form, as taught by the Association for nearly twenty years. And like most of the Association's students, T'ai Chi Ch'uan has changed his life in countless ways. Mr. David experienced a more relaxed manner at work, increased health and vitality, plus improved balance and strength. David adds, "These benefits come subtly, like laying a sheet of paper on top of a sheet of paper. Over time, you find the way you sit, stand and move tends to change. You gain strength, balance, suppleness, stamina, and most of all, a more meditative approach to daily living."
---