---
Registration Now Open For Exhibitors – Spaces Going Fast!
DOWNLOAD EXPO SIGN-UP FORM PDF

The Healthy Planet magazine invites everyone to come celebrate Spring at its 33rd Natural Living Expo, Sunday, April 2, 10 am to 4 pm, at the Webster Groves Recreation Center in Webster Groves. The first 500 visitors to the expo will receive a free reusable tote bag.
There will be numerous food and beverage samples including craft beer from Old Bakery Beer and wine tasting by Edg-Clif Winery. Guests will also be able to get free health screenings, information and green products for your home and garden, your family and even your pets. Many visitors will also receive free Chiptotle food cards.
Enjoy live music by guitarist Carol Eder and Harpist Terri Langerak. Enter a drawing for a $600 family weekend certificate to Trout Lodge YMCA of the Ozarks and Amtrak train tickets.
---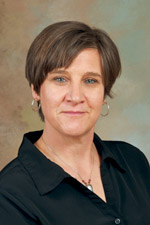 By Christine Kniffen, MSW, LCSW
Adjusting the Balance of Power: The Best Valentine's Gift for Your Relationship
As a therapist who works with couples it is my job to assess the dynamics between the partners. There are some common themes that emerge as to why individuals just aren't getting along. One of the first things I look at involves assessing the power balance in the relationship. It is perhaps most easily explained by describing what I observe in the dynamics when an unequal sense of power exists between the partners. I often see such things as a heightened defensiveness that comes on rapidly, an acquiescing by one partner towards the other to avoid perceived conflict and even a portrait of a partner who has almost shut down emotionally, as if they have just given up. It is my belief that each of these actions stems from a person feeling disempowered in their relationship. They feel as if they are going to be wrong no matter what and the anticipation of that is enough to send them over the edge if that happens.
---
Beekeeping is an interesting hobby with sweet rewards! The world that bees create inside their hive is largely self-sufficient, requiring monitoring more than intervention. The infrastructure and hierarchy they create is a breathtaking creation requiring not much more time and effort than a garden. Colonies will forage up to 8,000 acres, so the entire community is helping to feed your bees.
Honey is delicious! Honey is the source of hundreds of years of homeopathic remedies and at the heart of thousands of delicious recipes. Honey is the ultimate prize of beekeeping. A single hive can produce up to 100 pounds of honey in a year and at $7 per pound, it keeps getting sweeter.
Backyard beekeeping is great for the bees! Just like crops, diversity is one of the keys to maintaining healthy colonies and aiding the conservation effort of the honeybee.
O ur food sources depend on it! Berries, apples, almonds & cucumbers are just a few of the delicious foods that are pollinated by bees. With bees dying off in large numbers, backyard beekeepers are necessary to bring back the populations and keep our plates filled with food.
---
By Phylis Clay Sparks
Most people think they know what love is, but if you were to ask ten people to define it, you just might get ten different answers. Plato, the Greek philosopher who laid the very foundation of Western philosophy, defined love as a "grave mental disease." Comedian Woody Allen said, "Love is the answer. But while you're waiting for the answer, sex raises some pretty good questions." Ralph Waldo Emerson said, "Love is our highest word, and a synonym for God."
In an attempt to see love from a spiritual perspective and as a synonym for God, it might make sense to draw an analogy between the connective tissue of the human body and love as the connective tissue of the Universe. The connective tissue in the body supports and connects various parts of the body, forms bone, cartilage, fat, ligaments and tendons. Without connective tissue there would be nothing to hold our bones in place. Without connective tissue there would be nothing to buffer or cushion the abrasive action that takes place in the joints as bone rubs against bone. Without the flexible nature of the connective tissue there would be no ability to bend or move freely; no range of motion.
---
Edg-Clif Farms & Vineyard is a small family run Winery and Brewery created out of love for this special place. Here a third generation family farm has been gently refurbished to make it a comfortable yet vibrant venue for wine tasting, weddings, Field to Table dinners, family reunions and more.
Guests can also stay in the Vineyard Cottage for a romantic getaway. While here, guests can enjoy a wine tasting and craft beers in a historic barn, hike through the vineyard, visit local Antique Shops and dine in nearby Villages. Reconnect with nature in open fields, hardwood forests and spring-fed streams.
Visiting Edg-Clif is not only a treat for the eye with its beautiful country setting but for the palette as well with award winning Chambourcin, Vignoles and Vidal Blanc Wines. Edg-Clif is proud to offer their own beers with an ever changing menu that includes Cream Ale, Amber Ale, Smokey Pecan and a wonderful IPA.
Edg-Clif is sometimes referred to as the "House of Chambourcin" because of the 8 different wines made from that French-Americn hybrid. Wine tastings can include anything from a dry Rose, French Oak-aged Chambourcin, to the gold medal winning sweet Twilight. There is something for all wine lovers!
---
What was YOUR New Year's resolution? Most people vow to get into better shape, lose weight or adopt a healthier lifestyle. There's got to be a fun way to get in a healthier mindset that doesn't require changing your whole world and keeping a smile on your face.
The perfect solution to start those motivational juices flowing AND have fun all at the same time is the Women's Wellness Weekend at YMCA Trout Lodge from February 24-26. Trout Lodge is a mere 90-minute drive south of St. Louis, on 5200 wooded acres, with a 360-acre private lake.
Imagine spending the weekend with other women (18+), who take over the lodge enjoying classes of interest, fun group activities, shopping (yes, there will be vendors on-site) and spending time with friends old and new. This is an awesome weekend of instructional, entertaining, motivational and relaxing classes specifically designed to help women grow in the health of their mind, body and spirit.
There are over 60 classes from which to choose, including archery, zip line, climbing tower, dutch oven cooking, workout classes, gardening, crafts, winery tour and classes, yoga, auto maintenance, trail ride, massages, hiking, paintball, nature center, self-defense and much more. There will also be great group evening programs including wine tasting, live music and dancing.
---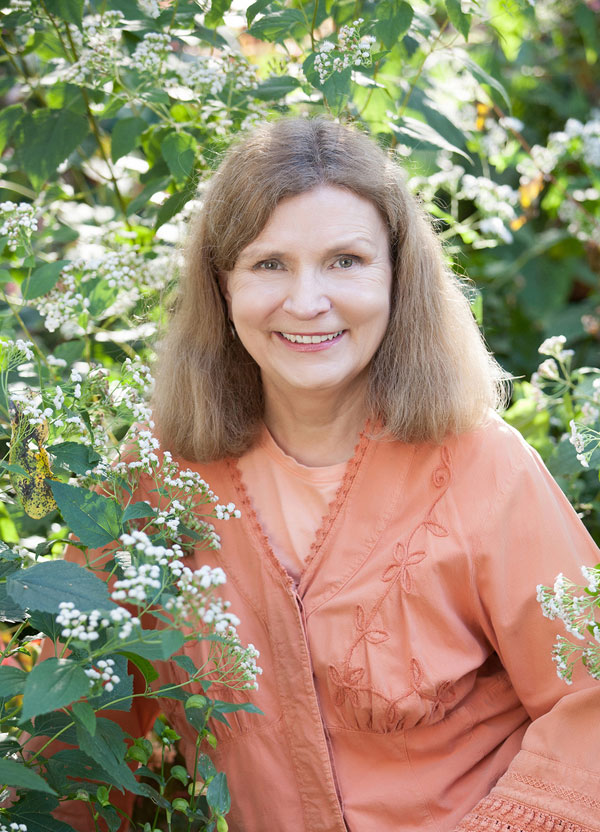 By Linda Wiggen Kraft
"My love is like a red, red rose" – Robert Burns
A red rose is the symbol of eternal love. We give red roses on Valentine's Day to honor the lover that cupid's arrow has chosen for us. The red rose and cupid are not the symbols of St. Valentine. They are the symbols of Aphrodite the Greek Goddess of love and divine beauty. Aphrodite later became the Roman Goddess Venus. She tempted men and gods alike to her bed of roses. Here she made love to her many lovers. Cupids were at her command to travel to the world of humans and to pierce their hearts with blind love's arrows. In ancient Greece Aphrodite's power was summoned by envisioning oneself in her mirror of transformation, which was adorned with red, red roses.
We too can have a bed of roses in a garden dedicated to love. This can be a place where our sensual and passionate love can be shared. A garden for lovers honors Aphrodite's essence. It is a garden that arouses the senses, and is dedicated to divine beauty and eternal love. The perfect time to conceive the dreams for a garden for lovers is in February, the time of St. Valentine.
---
Celebrating the Wisdom of our Culinary Traditions
By Greg Kiger
Well for starters, you wouldn't have to watch CNN to know if eggs were good or bad. You wouldn't have to count calories, go hungry or consume "health foods" that taste like cardboard. You wouldn't need to wait for a hospital, drug company or government agency to come to your rescue. What if how to being healthy, happy and well fed had already been worked out for you long ago and it was simply a matter of remembering?
Today we find ourselves in the midst of an epidemic of disease – obesity, diabetes, heart disease, stroke and cancer, the list goes on. Our children are suffering too, in unprecedented numbers. Salvation is near, all we need to do is tune out Food Inc and their Madison ave pitchmen for just a few minutes and instead tap into our shared culinary traditions, ones fully supported by today's best nutritional science.