Tickets are now on sale for Garden Glow 2013, the Missouri Botanical Garden's first-ever winter light exhibit. Visitors will have the opportunity to stroll through the Garden at night surrounded by a spectacle of unique light installations. The exhibit opened Nov. 23, 2013 and runs through Jan. 4, 2014. Tickets are date-specific and sold in limited quantities. Tickets can be purchased in advance at www.mobot.org/glow.
For the first time in the Garden's history, hundreds of thousands of lights will adorn the Climatron®, Kaeser Memorial Maze, Central Axis, Tower Grove House and other iconic locations with unique color combinations. Walkways will be transformed into sensory light tunnels as visitors experience the exhibit's visual magic. There will be music throughout the installation including a "Snow Ball" in the Central Axis complete with "Dr. Frost and the Freeze Team," a disc jockey and dancers who will lead choreographed routines and encourage visitors to join in the performance.
The exhibit will also include a traditional candlelight village and an interactive area where visitors can decorate life-size snowmen. Food and drinks will be available at a number of locations on the grounds including stations featuring fire pits for s'more-making. Special Glow gear will be sold throughout the grounds and in the Garden Gate Shop.
---
By Jeannie Breeze
We know that peace is an "inside job", one that begins with us, and we know that peace radiates from us when we express from the Heart of Love. Because we literally live in the Heart Center of "Turtle Island" (North America), where major arteries come together – the Mississippi, the Missouri, the Meramec – the energy we generate here is powerful and far-reaching. We know that LOVE is the answer. Please join with us to celebrate the Heart of Love at the 28th annual World Peace Day Celebration Dec. 31, 2013, 6 a.m. at Central Reform Congregation, 5020 Waterman (at Kingshighway), in St. Louis' Central West End.
Doors open at 5:15 a.m. for this Universal Faith Service, free and open to all and a potluck breakfast follows (no pork or shellfish, please). We are blessed this year to have Maggid & Songbird Georgy Rock to share story and song, accompanied musically by the multi-talented Mr. Dill. You will thrill to the soaring sounds of Robert Fishbone on shofar, gong & drum, delight in the mystical musings of Raven Wolf C. Felton Jennings II on flute, saxophone, drum & vocal chant. You'll love the magical melodies of Tim Mead with guitar & vocals. Rabbi Randy Fleisher will offer warm welcome and Green Jean Ponzi will help us remember how to love & care for the Earth. I will facilitate the meditation, and we will all be enchanted by the bells and brought to life by the drums of JOIA World Percussion Ensemble.
Volunteers are needed on Monday, Dec. 30 to help with breakfast prep, luminaria preparation & other decoration, and early Dec. 31 to light the luminarias and finalize breakfast setup. E-mail me at jjbreeze46@gmail.com or call me at 314-601-3789 to sign up. We have a raffle for 4 fabulous prizes – a beautiful Reiki-infused healing Angel blanket from Improved Healing, an amazing hand-crafted wooden drum from Dick Schmidt, a wild wreath from Willow Rain Herbal Goods, and a limited edition copy of Sarah Linquist's exquisite book Onward Is Best: A Christmas Journey. Visit the World Peace Day web site at www.wpdaystl.com and view the "How you can support the event" page for details.
---
With Michelle "Mike" Ochonicky
Healthy Planet Arts Editor
Third Time Is Charming…
"I suppose you know what this call is about," said the voice on the other end of the phone. "Frankly, no, I don't!" was my instant reply. The call came unexpectedly from Governor Jay Nixon's office in late September. To say that it shocked me is a major understatement.
In 2010, I was asked to design the ornaments for Missouri's tree at the National Christmas Tree Lighting ceremony and display in Washington, D.C. It was a once-in-a-lifetime honor and I was thrilled to be "the" artist given that task. In 2011, when I was asked a second time, I could hardly believe it. But now, in 2013, I pinched myself to comprehend that this honor has come a third time. Oh, wow, oh, wow, oh, wow….I sank into a chair and let it all sink in, my mind already swimming with design ideas.
The National Christmas Tree grows in President's Park, just behind the White House in Washington, D.C. Decorating and lighting the tree is the longest continual tradition that the White House and National Parks Foundation host each year (it was decorated but not lighted during WWII black-outs, and delayed in 1963 following President Kennedy's assassination). Surrounding this big tree (believe me, it's a BIG tree!!), are 56 smaller cut trees to represent each state and territory (Can you name all of the U.S. territories? Answers at the end of this column). One artist from each is selected to create the design; one school from each is also selected as "artist's assistants" to replicate the design. I love working with these budding artists! It always amazes me to see how they happily rise to the task.
---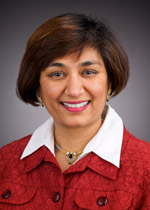 by Varsha Rathod, M.D.
We all know what it means to sleep and feel rested. Medically, sleep refers to a suspended state of consciousness, sensory activity, and voluntary muscle activity. It is an anabolic state, which means that it fosters growth and repair of the body, especially rejuvenation of the immune, nervous, and musculo-skeletal systems.
I teach patients that the best credit into their wellness bank account is to get good quality sleep. Sleep is an essential component of healing from chronic illness. The goal here is not to rely on medication or supplements, but to figure out and remedy the root cause(s) of sleep problems. These may be allergies, constipation, chronic fatigue, hormonal problems, chronic inflammation and structural problems, sleep apnea, restless leg syndrome, poor nutrition, inadequate movement and exercise, troubled relationships, or psychiatric problems, etc. Often the cause of sleep deprivation can also be the cause of chronic illness and vice versa.
What simple lifestyle changes can help?
Avoid stimulants after 12 pm. Stimulants to monitor are: coffee, nicotine, teas, and energy drinks.
Make an effort to increase your nutritional intelligence and habits. More than 90% of each meal should come from a whole food, plant-based diet. It is wise to keep dinner light in protein and calories; breakfast and lunch should be the key caloric meals.
Exercise for one half hour during the day, and avoid exercise at least 4 hours prior to bed-time. This practice has been shown to improve sleep over a few months.
Allow yourself an hour of wind-down time, preferably with an activity such as reading, meditating, prayer, family or social time. Avoid TV and alcohol before bedtime.
Keep your bedtime and waking time fairly consistent.
Avoid LED lights in the bedroom. It is best to keep your sleep environment devoid of any light sources and keep your bedroom temperature between 60- 67 degrees. If you are a light sleeper, consider a white noise machine.
---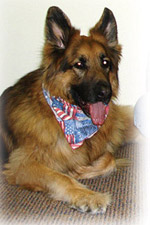 by Dr. James Feinberg
Child Clinical Psychologist
As your child having difficulty making friends? If so, should you be worried? Given that a child's ability to make friends, grow friendships, and maintain friendships over time not only reflects his current psychological health but his future psychological adjustment and success as an adult, the answer is without a doubt, yes.
When children are not progressing socially, this is a strong cue that something serious is going on. In fact, lack of friendships is often indicative of an underlying behavioral, emotional, psychological, and/or neurological problem. A meticulous evaluation is essential to sorting out not only what is going on but what therapeutic interventions are warranted. However, often, after only a brief interview, a diagnosis is formulated and a prescription is written. This is usually where treatment stops. Although medication may alleviate some symptoms, it does not teach coping strategies or skills absolutely essential to learning about relationships.
So, how do children learn to make friends? Their brains provide an internal framework for social learning but interaction and modeling fine tune the process. Yet, some kids do not naturally learn the essentials, namely social judgment and social skills. Sadly, the harder these children try, the more their peers reject them for acting inappropriately. The more their parents and teachers try to help by pointing out what they are doing wrong or should be doing differently, the more shame these children feel. Clearly, these kids need help on a number of levels, but where do they and their families turn?
---