---
Taste of Green Fundraiser 2018 is set to satisfy your appetite on Thursday, October 25, 2018, with proceeds benefiting St. Louis Earth Day programs, Green Dining Alliance and Recycling On the Go.
Green Dining Alliance is the premier restaurant sustainability certification program in the nation. Restaurants are shown how to reduce their environmental impact by completing an on-site audit that evaluates all areas of operations, and set personalized goals with each Member. There are over 100 members in the Green Dining Alliance, which is growing each week.
Recycling On the Go is the first recycling program in St. Louis to assist event organizers with recycling and composting the overwhelming amount of waste that is created by any size event. Recycling On the Go serves about 110 events in the St. Louis Metro Area.
The fundraiser spotlights Green Dining Alliance restaurants and breweries with samples of their signature dishes and brews from 6:00 to 9:00pm. DJs, Makeda Kravitz and Orlandez will spin a magical evening of old school hits and current grooves for everyone to enjoy.
---
JZ Knight is the inventor and Dr. Matthew Martinez helped co-develop and run the initial patient trials in his office in Olympia WA. Blu Room Therapy consists of narrow band UVB Light, music, and the power of the mind which creates an atmosphere where thousands of users worldwide have reported healing benefits such as anxiety and pain relief as well as providing help to heal auto-immune disease and cancer.
Sara Biermann, a native of Webster Groves, recently opened The Blu Room Wellness Center in Washington MO. There are 28 Blu Room locations in 12 countries with Washington MO being the only location in the Midwest. "We have people traveling from FL,TX,AR,IL to receive therapy. Our out of town clients stay for a weekend or longer to receive consecutive treatments; It all depends on what their needs are and how quickly they want a shift."
What is a Blu Room session like? Ha! That is a loaded question. I invite you to come have your own session to find out. Healing and transformation of any sort will be unique to the individual not only in the sense of distinct genetic make – up, but in the moment, intent is fluid/changeable at anytime. I typically have 3 Blu Room sessions a week and each session is different.
Let me paint a picture. The Blu Room is an 11×11 room shaped in an octagon using sacred geometry from Nicola Tesla's work. All the walls, ceiling and floor are covered with stainless steel creating a mirrored effect of eternity. The UVB lights are attached to the walls and ceiling and there is a massage table in the center of the room. There are Blu led lights that line the room providing a soft blue colored glow. The client comfortably lays on the massage table fully clothed with eyes protected for a 20 min session. Soft music plays and the UVB lights turn on for the initial 3,6,9 min and then you relax absorbing the frequency created for the remainder of the session.
---
---
By Laura Lock, Development Director
Missouri Coalition for the Environment
www.moenvironment.org
As the November elections quickly approach, many news sources will emphasize the importance of voting. We've heard this message repeated many times over the years from countless diverse audiences. Why is this message conveyed to us with so much passion and conviction, over and over again? The number of people eligible to vote that abstain from voting have a lot to do with it.
"Nearly 139 million Americans voted in 2016, according to the United States Elections Project. This sets a new overall record, surpassing the all-time high of 132 million Americans who voted in the 2008 contest between Barack Obama and John McCain." Sounds good, doesn't it? But 139 million people only represents approximately 60% of the country's 232 million eligible voters.
So, who is missing? Census information targets the politically apathetic millennials, whose eligible voters are quickly becoming as large a percentage as the baby boomers. For example, in every presidential election since 1964, young voters between the ages of 18 to 24 have consistently voted at lower rates than all other age groups. In May of 2016, an NPR program highlighted the importance of engaging this audience, and party identification was not part of the strategy. So what should we do to engage this group of young people to get out and vote? Talk more about the issues they care about.
For instance, a 2011 Pew survey found that compared to other generations, Millennials were more supportive of stricter environmental laws, more likely to attribute global warming to human activity, and more likely to favor environmentally-friendly policies.
---
I am pretty sure I just saw the last Monarch on our butterfly bush. They have left Webster Groves on their long migration to the Oyamel fir forest in central Mexico for the winter. Even though it has been a very warm September, October is sure to bring Autumn's cooler weather and the end of the growing season. This year's harvest in the Lester garden brought us many cherry and roma tomatoes. I thought it better to grow smaller more numerous fruit because I knew we would once again be sharing them with the neighborhood squirrel population. I don't even try to build fences, cages or try to outthink the furry critters anymore. I just offer my sacrifices to the great squirrel god and move on. The good news is, we had some really cool ornamental gourds and even a pumpkin this year. You can see some of the harvest on the cover of this issue. All my pumpkins are the result of reusing existing seeds from last year's bounty. I just dig a hole in the garden and plop the spent pumpkins in the ground. And come spring, the plants start to grow and grow and grow. Nothing grows more than a pumpkin vine. If you get enjoyment out of just watching something grow like I do, get some pumpkin or gourd plants going. But watch out, they could take over your entire garden and even stretch out into your yard. I know farmers who grow crops for a living probably don't get the thrill from seeing that first bloom or fruit appear. But I still find it so worthwhile and somehow it touches a part of me that must be a gene from my farmer forefathers. Of course we suburbanites don't really know how to live off the land. But if my garden is any indication of the highs and lows of a growing season, I can only imagine what my friends at Earth Dance and other farms go through each year. It was a good year for our insect friends in Lesterland. Our praying mantis family came back, we had plenty of fireflies to excite our grandson Jackson, and the cicada serenaded our summer evenings. The family of hawks kept watch from the large oak trees looking for a wandering chipmunk. We noticed many more blue jays this year, and a few toads and large caterpillars created some great nature conversations with my 5-year-old grandson.
---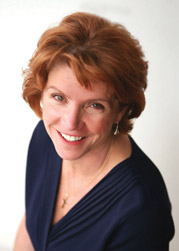 By Dr. Amy Davis, MD
What if there was a safe, non-invasive system that could improve conditions like ADD, Anxiety, Depression and Chronic Pain for good and even eliminate the need for medications?
Neurofeedback is a non-drug approach that can improve your quality of life dramatically. Imagine getting better sleep, improving memory, having more energy or being more alert and focused? Neurofeedback can do all of this and more!
What does Neurofeedback do?
Neurofeedback does not directly target conditions and symptoms: it corrects irregular brainwaves and modifies timing patterns in the brain. This is achieved over multiple neurofeedback sessions, as the brain is re-trained into normal patterns. The result is an improvement in brain regulation, which can impact a variety of symptoms.
Think of your brain as a musical quartet: When all musicians are in sync, the sound is harmonious. But if one musician is out of tune, the overall sound is affected. Brainwaves operate in much the same way, working together to keep your mind and body in sync and running smoothly. But if any brainwaves are off, it can impact your entire system negatively. Many common conditions like anxiety, depression and others can occur when brainwaves are running too fast or too slow. Neurofeedback teaches the brain to regulate its brainwaves properly, which can result in better overall health.