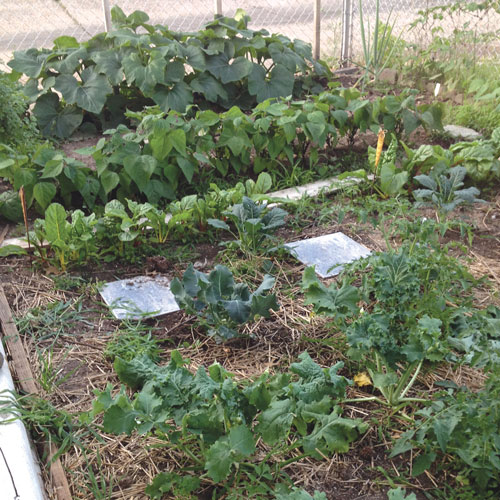 By Terry Winkelmann, Sustainable
Backyard Tour, Founding Director
It's almost here! The grassroots event you've been waiting for all year is just weeks away. The Sustainable Backyard Tour celebrates its fifth year on June 14 2015.
What's a sustainable backyard, you ask? Well, that depends. There are certainly many ways to live more sustainably, celebrating and protecting Mother Earth. When it comes to the backyard, we think it means minimizing the use of limited resources. Choosing plants that don't need excessive watering. Planting groundcovers or using a reel mower rather than a gas mower to trim. Raking leaves instead of a leaf blower. Employing compost in place of synthetic fertilizers. Building the soil, respecting the literal earth, rather than poisoning it.
Some folks follow permaculture principles, others focus on planting natives, herbs, fruit and nut trees, even cultivating oyster and shitake mushrooms. Of course, bees—both native pollinators and honey bees—chickens, rabbits and song birds are also part of a healthy backyard ecosystem.
You can see all this and more on The Sustainable Backyard Tour.
The event is a self-guided, open-house-style tour of private yards and gardens throughout St. Louis City and County. You choose the yards you want to see and in what order, between the hours of 11:00 a.m. and 4:00 p.m on Tour Sunday.
---
By Jean Ponzi
The 14th annual Green Homes Festival returns to St. Louis on Saturday, June 20 from 9 a.m. to 4 p.m. in a new location: the Sophia M. Sachs Butterfly House in Faust Park. Admission is free.
This family-friendly festival showcases affordable, practical options for sustainable living combined with positive ways to maintain the health of people and the planet. The Butterfly House site will spotlight plant-based solutions to energy, water and waste issues. Admission is free. Complete an event "passport" and receive a free gift!
Presented by Ameren Missouri and sponsored by The Healthy Planet and many local partners, this event features the region's leading sustainability focused businesses and organizations. You can talk one-on-one with local experts about your specific interests and project ideas, and learn about home improvement, building and maintenance options to live healthier and protect the environment, while conserving household budgets. Your festival host is the EarthWays Center of Missouri Botanical Garden.
Ameren Missouri energy efficiency programs can help homeowners and businesses reduce their energy costs and get cash back. Ameren Missouri also invites everyone to help paint a Metro bus with an eco-mural designed by local artists Robert A. Ketchens and William Burton Jr. from noon to 2 p.m.
Children will have fun building a sun-powered miniature roadster to compete in the Solar Speedster Derby, sampling treats cooked in solar ovens, and snapping selfies with costumed recycling characters. Kids can win prizes in fun games, make jump ropes and recycled art, enjoy face painting, and meet a Canine Good Citizen from the Humane Society of Missouri.
---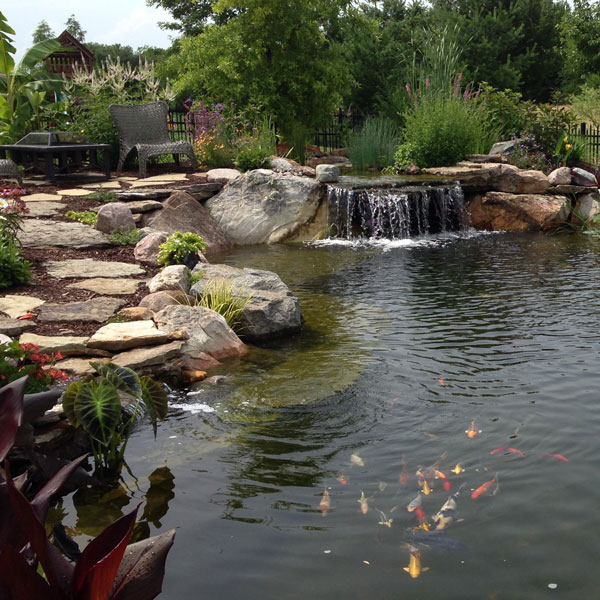 The St. Louis Water Gardening Society members offer a wide variety of private spaces for the 15th annual Pond-O-Rama pond and garden tour June 27 & 28, including sensational waterfalls and new pond options. There are 45 gardens on the two-day tour, many of which will offer new views and new ideas. The ponds and water gardens of SLWGS members are located throughout the metropolitan St. Louis area as well as in the metro east. About half will be on Saturday and half on Sunday. The tours are arranged in geographic grouping to minimize the drive time.
Tickets covering both days of the two-day tour are $15 and are available now at garden centers throughout the metropolitan area. Everyone 18 years of age or older needs a ticket to attend. Each ticket purchased comes with a coupon for a free six-months membership to SLWGS.
For a list of ticket seller locations, check the SLWGS website at www.slwgs.org. Tickets also may be ordered directly from the website.
---
By Crystal Stevens
The importance of eating local is crucial to the future of food. With the rise in health and environmental concerns due to toxic pesticides, monoculture, and the many miles food travels, we are in dire need of a shift in the way humans hold reverence for food. Now more than ever, people are becoming genuinely concerned about what they are putting in their bodies. One way to make a difference in our daily lives is to support local farmers, local grocers, local chefs and local makers of artisan foods.
The Tower Grove Farmers Market, in celebration of their 10th anniversary, is gearing up for their first Local Foods Challenge. They are challenging community members in the St. Louis metropolitan area to take a 30-day eating local pledge. There are plenty of ways to source local foods- shopping at Local Harvest grocery, City Greens Market, shopping at the local farmers' markets, joining a CSA farm, or trading your backyard harvests with your neighbors who might be growing something different than you are. Also, in the month of June, participants are encouraged to eat at restaurants who support local farmers. There are many benefits to signing up for the Local Foods Challenge including circulating funds back into the community, supporting farm families, supporting small independent business owners, all of which are making a positive impact on the community.
Participants pledge $30 per person and in return receive plenty of perks including a tote bag, a commemorative beer glass, a 1lb bag of Missouri grown rice, a card good for one free meal at Chipotle, free entry to educational events and tasting events sponsored by Local Harvest, as well as invitation to the closing BBQ at Tower Grove Farmers Market at the end of June. Participants will also receive special discounts to participating restaurants and destinations.
---
---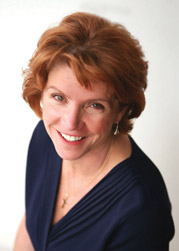 By Amy Davis, M.D.
I am commonly asked from my patients, "Can I get all the nutrients I need from food?"
In an ideal world, eating organic, whole, fresh food, would provide all the nutrients our bodies require to function optimally. Unfortunately, despite our best efforts, we still fall short. Some of the reasons for the nutritional deficits include:
Diets containing processed foods, trans fats and sugar.
Over farming and loss of topsoil that has resulted in nutrient-poor foods.
Shipping and storage of fresh foods for long periods.
Genetic alteration of foods reducing nutrient value.
Prescription medications can deplete specific nutrients– For example, Statin drugs deplete the nutrient Co-Q-10.
Poor eating habits – skipping meals, eating on the run.
Poor digestion, inadequate chewing and intestinal flora imbalance make it difficult for our bodies to absorb nutrients efficiently.
Different life stages have different requirements – e.g. very young vs. menopausal women.
Family tendencies are inherited genetic weaknesses which may require more support. For instance a family history of cardiovascular disease, diabetes or even migraine headaches.
High stress lifestyle – overwork, poor sleep, family demands, technology paired with a lack of relaxation and balance.
Oxidative Stress resulting from environmental toxins, small intestine bacterial overgrowth, poor nutrition or chronic infections.