---
With Pat Tuholske,
Naturalist
The Custom Of Gratitude Wreaths
In this turbulent time of natural disasters, civil unrest and personal challenges, it seems essential to practice Gratitude. Gratitude is the key that unlocks positive energy in your life. It is the alchemy that turns problems into blessings and the unexpected into gifts. Find what channels your gratitude, optimism, appreciation, and thankfulness then expand upon it.
Say thank you for the little things you normally take for granted.
Give at least one compliment each day.
Help a neighbor.
Embrace mistakes as opportunities to grow.
Be thankful when you learn something new.
Keep a daily Gratitude Journal.
Volunteer for organizations that help those in need.
Vow to not complain, criticize or gossip.
Choose to focus on kindness and compassion
I am in awe of the beauty of nature from the massive to the miniscule. Plants taught me the true meaning of the word Gratitude. I am blessed with acres of meadows and woodlands to wander; the ability to hike miles to gather native offerings; and the skill to grow food and flowers.
---
The St. Louis – Jefferson Solid Waste Management District is a regional agency that was created in 1993 to assist the public, private and nonprofit sectors in establishing and expanding programs for recycling and waste reduction. The service area includes the City of St. Louis, St. Louis County, Jefferson County and St. Charles County. Funding for this program is provided by the Missouri Department of Natural Resources. For more information visit www.swmd.net or call 314-645-6753.
Responsible Recycling:
Didion Orf Is First In State To Hold Dual Recycling Certifications
At Didion Orf Recycling, we strive to be the standard for excellence in the recycling industry. Since the inception of the company in 2001, Didion Orf Recycling (DORI) has seen tremendous growth as a company. In 2010, we expanded our recycling capacity to incorporate electronics recycling. DORI was searching for something that would set us apart from other scrap metal recycling companies in the Greater St. Louis Metropolitan Area. Being the first company in the state of Missouri to hold a dual certification in both Responsible Recycling (R2) and Recycling Industry Operating Standard (RIOS), allowed DORI to establish a strong foothold as a leader amongst recycling companies in the St. Louis market.
The evolution of Didion Orf Recycling is noteworthy not just in terms of the expansive list of materials that are accepted at our facility, but by our general position, that by providing the community an alternative means of disposing of their unwanted and excess recyclables, we can change the mindset of our community that not everything needs to be thrown in the trash and sent to our landfills. In providing excellent customer service and educating our community members on the proper ways to recycle their material, we provide our community with the knowledge and power to be more environmentally conscious. DORI takes pleasure in providing people with information and the opportunity to not only do what is right for our environment, but continue that message throughout our local and surrounding communities. DORI helps to incentivize people to be an environmental steward, by providing competitive market pricing for scrap metal and electronics. We are projecting to recycle 40,668 tons (81,337,332lbs) of scrap metal and electronics in 2017, that is over 3,000 more tons than our goal of 37,500 tons of material.
---
With Jean Ponzi
State of Recycling 2017
Around St. Louis – What's Working?
Recycling takes the spotlight on November 15, as America Recycles Day, like Earth Day, encourages us to practice Green.
I've worked with recycling, since 1996, as a community enviro-educator for the EarthWays Center of Missouri Botanical Garden. I also serve on the executive board of the St. Louis-Jefferson Solid Waste Management District, representing the City of St. Louis. Each year our District awards recycling grants totaling over a million dollars, supporting the waste-reducing projects of a wide range of local enterprises. This all generates a pretty good perspective.
What Can You Recycle, Where?
Across our region, one part of recycling is consistent: we can "co-mingle" a full range of plastic, glass and metal containers and paper goods into a Single-Stream Recycling bin for regular collection. In some places you can't recycle #6 plastic, or you hear "no glass" but really these variations are rare. The Single Stream idea is that more people will recycle when recycling is easy, convenient and (mostly) consistent. It's working here. Recycling gets confusing when the list of stuff you can toss in your bin is different from place to place. Recycling service providers contract with municipalities – sometimes with a county – to provide collection. But services can still vary, geographically. Call your Public Works or Health Department to confirm what you can and can't recycle – and to advocate for service improvements!
University City is one example of a town that provides commercial as well as residential recycling services. But in most locations, commercial accounts – including businesses, places of worship, and even schools – must negotiate for recycling on their own. If you can't recycle the same things where you work, learn or pray, compared to where you live, talk to your municipal officials. We have good working models that can be replicated, town to town.
---
---
---
By Nigel Lester, MD
Two thousand years ago, the Greek philosopher Plato said, "Life must be lived as play." In many ways the huge rise in mental illnesses in our society, and especially depression, can be seen as a collective forgetting of the potential for joy and awe that human existence offers us. With so much physical and psychological stress, tension and anxiety, life stops being like play and becomes more like punishment!
How does PALM Health use a holistic approach to depression?
At PALM Health our integrated approach recognizes the need to address all aspects of the being: body, mind and spirit. Our treatment programs include psychological interventions, diet, exercise, meditation, personal goal setting and much more.
Do you recommend supplements in the treatment of depression?
Sadly, much of the food available to us today is lacking in nutrients. Even a balanced diet may not be sufficient when you are struggling with depression, so the use of supplements may be justified. At a minimum, you should take a daily dose of good quality omega-3.
What about relaxation therapy?
Sleep is essential to mental and emotional well-being, yet most of us are not getting enough sleep, or enough quality sleep; it makes us highly vulnerable to depression. We help our clients learn how to let go at the end of the day through good sleep habits, meditation, self-acupressure and relaxation techniques.
---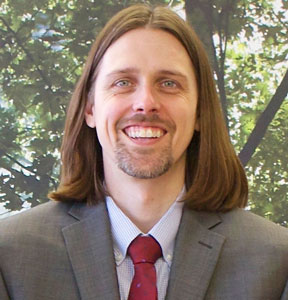 By TJ Williams, DC, PhD
It is an unfortunate part of the day and age we live in that virtually every person reading this article will have been affected by cancer in some way or another, whether it be through a friend, a loved one, or even yourself. This is why we would like to introduce you to one of the oncology world's greatest secrets: high-dose intravenous vitamin C.
It is a scientific fact that the antioxidant Vitamin C will promote oxidation when it circulates in very high concentrations in highly oxygenated blood. Healthy cells tolerate high dosages because of catalase, an enzyme that neutralizes oxidation immediately. Catalase is abundant in our blood and normal tissues but is generally scant in malignant tumors. This lack of catalase in cancerous tissues allows vitamin C's oxidative capacity to selectively kill malignant cells.
Conventional therapy produces significant collateral damage, which means that, while chemotherapy, radiation, and surgery can be very effective at killing cancer cells, they don't discriminate — they also kill healthy cells.
---