---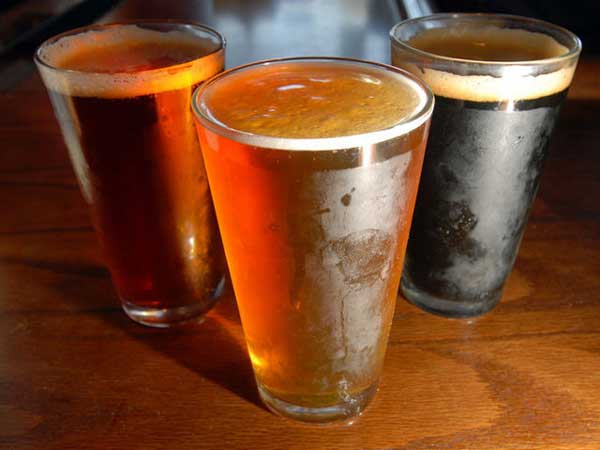 2nd Shift Brewing
www.2ndshiftbrewing.com
4 Hands Brewing Company
4 Hands Brewing Company, located in the LaSalle Park neighborhood, will provide the craft beer enthusiast a handcrafted portfolio inspired by the American craft movement that pushes the limits of creativity. They have 6 year round beers , a large variety of seasonal offerings and a barrel aged beer program. In April 2016 they introduced City Wide which is their American Pale Ale where a portion of each purchase is donated quarterly local non-profit. Just recently they extended the brand with City Wide Pils, an American Pilsner, in which a portion of the profits help aid local entrepreneurs with their current endeavors. The brewery has 14 beers on tap and a recently added an upstairs to their tasting room with free video games, skeeball and is available for private events. Tasting room hours are: Monday – Thursday noon-10pm, Friday and Saturday noon-midnight and Sundays noon-9pm. Come check us out! 314.436.1559 – 1220 South Eighth St. 63104.
www.4handsbrewery.com
4204-Main Street Brewing Company
www.mainstreetbrewingco.com
AB InBev
www.ab-inbev.com
After Hours Brewing Company
www.facebook.com/afterhoursbrewco
Alpha Brewing Company
www.alphabrewingcompany.com
Augusta Brewing Co
www.augustabrewing.com
Bastard Brothers Brewing Company
www.bastardbrothersbrewery.com
Big Muddy Brewing
www.bigmuddybrewing.com
Bluewood Brewing
www.Bluewoodbrewing.com
---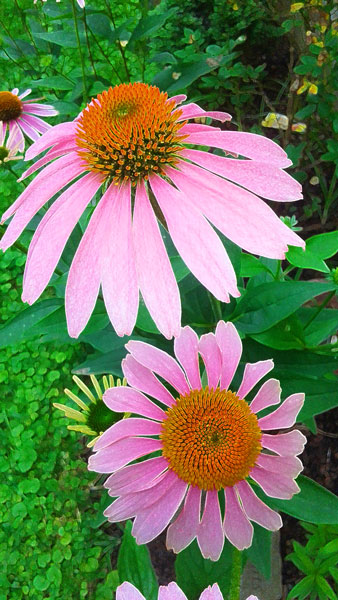 By Linda Wiggen Kraft
A garden is not only plants, it is a network of life forms and forces. It is the community, communication and communing of plants, insects, birds, soil, sun, rain and all parts of the ecosystem called garden. Each part is in relationship. The strongest relationships are those that give life and support to each other and the whole community.
The network of native plants, insects, birds and other parts of the garden form the strongest community because they have evolved over eons to support each other and live together. Native trees, shrubs and plants evolved to be the life support of native insects and birds. The insects pollinate the plants and are protein necessary for bird survival. The birds keep the insects in check protecting food and forest crops. They also find shelter and food in the plants. It's a cycle, a life cycle. When non-native plants are part of the garden, the community is weakened. Most often non-native plants are not food for insects, therefore they don't provide food for birds. Native butterflies and moths that dance in our gardens have evolved to survive on specific plants. If these insects do not have those plants they will perish. A case in point is our beloved Monarch butterfly that only survives on asclepias (milkweed) plants. No more asclepias, no more Monarchs. And this is exactly what is happening with the decline of the asclepias plants along the route Monarchs take to winter in Mexico. The steep decline in Monarchs corresponds to the steep decline in asclepias.
We can grow native trees, shrubs and plants in our gardens to strengthen the native network and life of the garden. There are online resources that share information about the community of specific plants to specific insects and bird life. The National Wildlife Federation has a website showing what native insects are kept alive by specific native plants – (www.nwf.org/ NativePlantFinder/). And Audubon Society has a website linking native plants to birds – (www.audubon.org/native-plants)
---
---
By Dr. Raj Banerjee
Our Advanced Healing Stem Cell Therapies Overcome Pain & Chronic Conditions
When you have pain in your back, hips, shoulders and knees you cannot get a good nights sleep, and can miss out on so many things that life has to offer, like playing with your grandkids, taking a walk on the beach or enjoying your favorite activity.
Using Stem Cell therapies, it is possible to encourage the body to regenerate lost and damaged tissue, one cell at a time. We can do even more to end the suffering of people with chronic conditions.
When a body is healthy at a cellular level, the body can heal itself.
This revolutionary treatment that is helping people eliminate pain and this new solution does not require any surgery or downtime.
Chronic pain and often debilitating inflammation is known as the silent killer. It does not discriminate on age, race or religion. It strikes all over the United States. Men, women, even hundreds of thousands of children suffer from it. Many of these cases are lumped into a broad category labeled arthritis. This is where we come in, to stop the chronic and recurring suffering.
Our specialists believe in treating the source of the problem, not the ripple effects it causes. Stop the cause and the symptoms go away all on their own.
---
Vegans, vegetarians and conscious eaters of all types have been flocking to vegan festivals all over the world for years. Now, St. Louis is getting its first ever VegFest!
All are welcome to join us on August 4 from 11am-8pm at the World's Fair Pavilion in Forest Park (1904 Concourse Dr., St. Louis, MO 63110) for this free, family friendly event. Stop by to enjoy inspirational speakers and cooking demos, free yoga, cruelty-free merchandise, a kid's corner, musical performers, and a dance party by the DJs at Utopia Studios. More than 100 vendors and exhibitors will also showcase a wide range of products and resources to help attendees discover the benefits of plant-based living. And of course, it wouldn't be a VegFest without tons of delicious plant-based faire, including food trucks, baked goods, ice cream, kombucha and more!
Hosted by St. Louis Animal Rights Team (START) and sponsored by Bombay Food Junkies, LUSH Cosmetics and Carol House Furniture, St. Louis VegFest aims to champion the ethical, health, and environmental benefits of a plant-based lifestyle. With an estimated 140,000 vegetarians and vegans living in the greater St. Louis area, we hope to delight those that have already chosen this lifestyle, while reaching out to many more St. Louisans about the health benefits, ease and deliciousness of compassionate, sustainable living.
---