---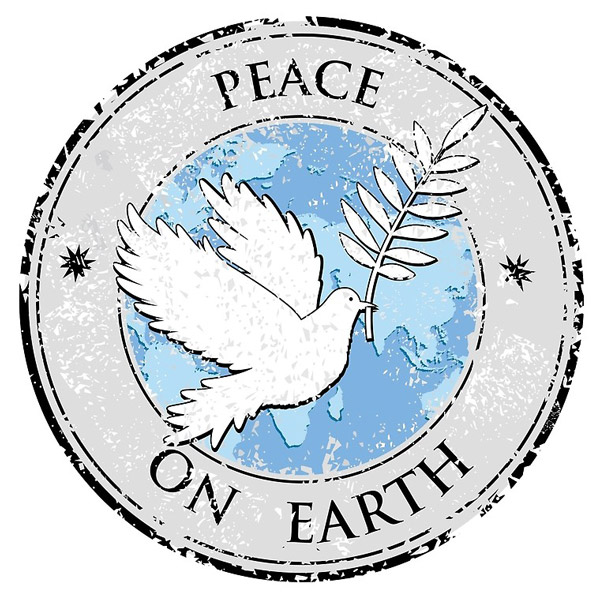 By Jeannie Breeze
Bright and Beautiful Beings! If you attend the annual World Peace Day celebrations, please know that I consider you a part of my family, my Family of Light! This year marks the 34th annual World Peace Day Celebration – "Love Is the Answer", happening Tuesday, December 31st, 2019, 6 a.m. at Central Reform Congregation, 5020 Waterman (at Kingshighway), St. Louis, MO 63108. We offer a Universal Faith Service, FREE and Open to All, replete with music, message, and meditation, culminating in an exuberant finale generated by JOIA, Unity through Percussion, and followed by a potluck breakfast. (no pork or shellfish, please) Doors open at 5 a.m. for silent meditation, greeting your friends, getting food to the kitchen, or buying raffle tickets. Luminarias will light the walkways to the entryway, and artwork by the late Sarah Linquist and other lovely decorations will delight you as you come through the Oneg (foyer).
---
The holidays bring back memories of more than sugar plums and reindeer. I have had 67 Christmases and of course can only remember about 64 of those. Old photos and videos certainly help. And I wanted to write about "my favorite Christmas" this year, but it is almost impossible to choose. There were so many great Christmas mornings with my brother and sister growing up. Stringing popcorn and cranberries (yes we actually did that). Our dog Ringo was around to snatch up any popcorn remnants. Then as an adult putting up the baby gate so our daughters Natalie 4 and Stephanie 2 1/2 couldn't sneak into the living room to see what Santa had brought before I was out of bed and in place with the camcorder, ready to document the wonder on their faces. Good times. And the food. Oh, my. But how can I choose one special Christmas in my life? Then I remembered probably the most wonderful and amazing Christmas of all. I had been dating Niki for several months and I had a feeling she was "the one." But she moved back from St. Louis to Los Angeles to help her father with his business. Oh, the phone bills. I missed her so much. So for Christmas of 1988 we decided to meet up in Colorado, halfway between our respective homes.
---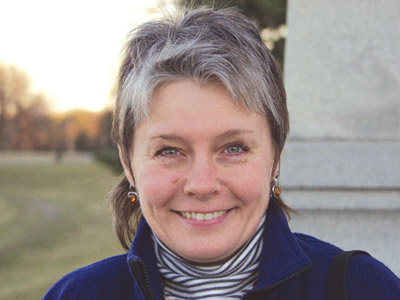 With Jean Ponzi
Mom and I sat together on her sofa, listening to music on her laptop.
Audio quality is not the best from a MacBook Pro, so we were cuddled close to the computer. That was nice; physical affection is not my family's strong suit.
It was also poignant: December 21, 2018, was the last night Mom was in her own home place. The next morning she would move into a residential hospice, toward a great transition of life.
I was so glad to be there, as Earth cycled through her darkest hours, enjoying some of what Mom loved best: being with her family, music, and coloring.
---
---
---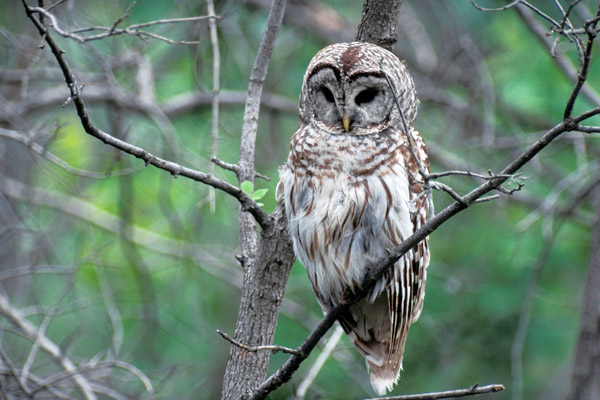 December: Who Cooks For You?
By Dan Zarlenga, Missouri Department of Conservation
One might think that venturing outside into nature in the middle of a December night would be a recipe for solitude. The rhythmic pulsation of the insects we hear during the warmer months is now gone, and the cold, still air is quiet as a whisper. Suddenly, a loud, raucous call breaks the silence! The strange voice might sound like anything from a mournful ghost, to a maniacal monkey laughing at the moon, to a scream of terror.
Congratulations, you've probably just come ear-to-ear with a barred owl.
The barred owl is one of Missouri's most common owl species. They can be found in just about any park, conservation area or stand of woods near where you live. Barred owls may even be in your own neighborhood or backyard. They also live along rivers, lakes, and swamps. You might even occasionally catch a glimpse of one during the day.
---