The Healthy Planet magazine is proud to host its 30th Natural Living Expo, Sunday, Sept. 27, 10 am to 4 pm, at the Webster Groves Recreation Center in Webster Groves. "We are very excited to be holding our 30th event in 18 years," said J.B. Lester, Publisher of The Healthy Planet magazine. " We love offering the community the opportunity to find the resources they need to make their lives healthier and more sustainable. So many of our exhibitors are also clients of our magazine, and that just makes it like a family get-together twice a year." Lester said that many of the exhibitors have been with them from the very first expo back in 1998. "These are the companies and organizations that help create a healthier and greener community," Lester said. "I can guarantee that each visitor to our expo will go home with something that will help them live a better life. That's what this event is all about."
The first 500 visitors to the expo will receive a free useable tote bag courtesy of Whole Foods, Dierbergs, Schnucks and Fresh Thyme Farmers Markets. There will be many food and beverage samples including a craft beer and wine tasting hosted by Edg-Clif Winery and Brewery. Many visitors will receive free food cards from Chipotle Mexican Grill. Guests will be also able to get free health screenings, information and products for your home and garden, your pets, and how about a foot massage (reflexology)?
---
---
---
Young Friends of Operation Food Search Host Wine Tasting Celebration September 26
By Karen Klaus,
Director of Development
Operation Food Search
Join the Young Friends of Operation Food Search as they host "Cheers to 35 Years," an anniversary wine tasting event (with beer for those who prefer hops to grapes) from 5:30 p.m. to 8 p.m. on Saturday, September 26 at the Duane Reed Gallery, 4729 McPherson Avenue in the Central West End.
Come sip, nosh, and meet other like-minded young professionals and emerging leaders outside of your current social network or work environment to celebrate Operation Food Search's 35 years of serving the hungry in St. Louis.
The Young Friends of Operation Food Search have a deep passion for the organization's mission: Nourish and Educate our Neighbors in Need to Heal the Hurt of Hunger. This dynamic, social group of engaged and dedicated volunteers offers OFS fresh perspectives and are important to the future of St. Louis' largest distributor of free food for the hungry. They are donating the proceeds from this event to the childhood nutrition programs of Operation Food Search.
Despite wine's heritage of high culture and tradition, young people are becoming more informed about wine: processes, vineyards, varieties, regions and other factors. Pinnacle Imports LLC, the wine sponsor of the Young Friends tasting will have its enthusiastic and friendly representatives on hand at the event to share their knowledge about the tastings offered.
---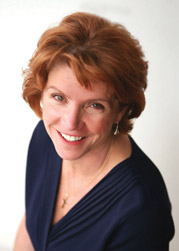 By Dr. Amy Davis, MD
Functional Medicine identifies the Root Cause of disease, and recognizes that symptoms manifest and provide clues to the underlying cause. The symptoms experienced provide key information to help identify and treat the root cause.
Symptoms that correlate with digestion and the gut microbiome are among the most common. They provide us with the opportunity to identify and treat underlying causes of many disease processes.
There are three food groups that are needed to survive. Each food group serves different and important functions. Carbohydrates provide the fuel (energy) for muscles and the nervous system. Proteins are mainly for structure and only used for energy when carbohydrates are not available (as in a starving state). Fats are important to digest and process properly because they serve so many functions. Fats provide four-to-five times more Energy than carbohydrates, they provide Fat Soluble Vitamins (D, E, K and A), Hormones (communication system of the body), the Structure of the nervous system and brain (90% of the brain IS made of fat) and impacts Immune Regulation. Improper digestion or processing of any of these food groups leads to characteristic symptoms.
---
Brought to you by the clinicians of The Institute of Natural Health.
This month we would like to address a topic that is discussed in almost every visit to our clinic. The topic is cholesterol. Most people know that their cholesterol level gets checked when they go to the doctor, but very few people actually know what cholesterol does.
When the topic is brought up in our office, we often ask our patients what they understand about cholesterol. The most common answer is something along the lines of "… too much cholesterol is bad." In this article we would like to discuss the importance of cholesterol.
Cholesterol is very important for our bodies. It is needed to manufacture vitamin D as well as steroid hormones like androgens and estrogens and many others. The hormones that are made from cholesterol are needed for virtually every physiological process in your body, including proper immune function, energy production, carbohydrate and fat metabolism, regulation of women's menstrual cycles, and bone formation. Without adequate levels of cholesterol, brain (memory) and nerve function can be impaired. In fact, the cholesterol in the brain accounts for 25% of all cholesterol in our body.
It is also important to understand that our bodies manufacture cholesterol. In fact, the FDA tells us that 75% of the cholesterol in our blood is made by our liver, while only 25% comes from the foods we eat. However, when talking about cholesterol, most of the focus is on the foods you are eating, when that accounts for very little in terms of your overall cholesterol level. When cholesterol levels increase, it is often in response to our body needing to repair some type of damage.
---
Top Dress With Compost!
By The Experts at St. Louis Composting
Your lawn was good to your family this summer. Reciprocate this fall by giving it a top dressing "facial" using the ultimate 100% natural lawn care product – STA-certified compost.
Just as a spa facial restores a healthy glow and smooth texture to your skin, top-dressing – which simply involves spreading a thin layer of compost over your lawn, then incorporating it with a rake – will help produce a green, lush lawn next spring. It can also lessen dips in the lawn's surface, help level turf and serve as an excellent first step toward the repair of stressed lawn areas.
Further, top dressing will boost the nutritive uptake of your grass, promote deep-rooted turf, plus help balance moisture levels and mitigate compaction in the soil.
If you have a "working" lawn where your kids love to run and play, top dressing can even add to your peace of mind since hard falls figure to hurt less on a softer, top-dressed surface.
When it is time to top dress, use the right stuff: all-natural STA-certified compost, packed with nutrients to help grasses take winter in stride and flourish next spring. Applying it is easy with top dressing equipment, available for rent at St. Louis Composting. And while you're at it, fall is also a great time to re-seed bare or sparse spots on your lawn. The cool weather helps sprouts establish strong root systems.