---
The Fall Healthy Planet Natural Living Expo scheduled for September 27 at the Webster Groves Recreation Center, has been canceled and the event is going virtual. Beginning in mid September, our updated Virtual Fall Natural Living Expo will be up on our website, and you can visit many virtual booths from many of your favorite expo exhibitors and many new booths, too.
Simply click on the Virtual Expo button on this page and scroll through the many exhibitor booths for descriptions of their products or services. Then you can click on their web addresses or links to Facebook sites or video presentations for more information on how you can purchase or sign up for unique products or services.
While you are on our website, please sign up for a free subscription to our online magazine and you will be eligible for a drawing for a trip to Trout Lodge YMCA of the Ozarks or free passes to Missouri Botanical Garden, The Butterfly House or Shaw Nature Reserve.
If you would like more information on how you or your business or organization can be an exhibitor in our Virtual Fall Natural Living Expo, please call 314-962-7748 or email JBL44@aol.com.
Click Here Visit Our Virtual Natural Living EXPO >
---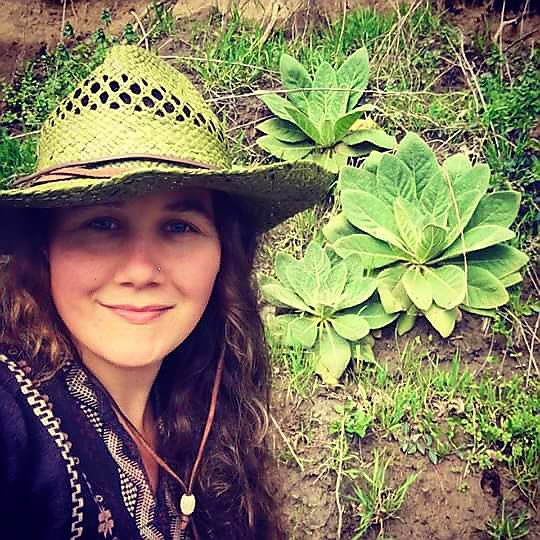 By Crystal Stevens
1) Shop at local farmers markets
Tower Grove Farmers Market
Alton Farmers and Artisans Market
Lake St. Louis Farmers Market
2. Shop at local grocers/ Co-Op's
City Greens Market
The Grove neighborhood
4260 Manchester Ave
St. Louis, MO 63110
Golden Grocer
Central West End
335 NORTH EUCLID AVE
ST. LOUIS, MO 63108
---
By Anna Weber, Missouri Coalition for the Environment's Marketing & Communications intern
www.moenviron.org
Known and Grown STL: Supporting Local Farmers
If you're interested in helping the socio-economic and environmental well-being of your community, shopping for food locally is a great place to start. Known and Grown STL, a program of the Missouri Coalition for the Environment (MCE), on behalf of the St. Louis Food Policy Coalition, has dedicated itself to building a resilient, equitable food community by supporting and promoting farmers within 150 miles of St. Louis that use humane, chemical-free practices and spreading awareness about why environmentally-responsible farming is important.
With the spread of COVID-19, it's more important than ever to shop locally. Many independent businesses have struggled to keep their doors open — including local farms. Even during the pandemic, you can still purchase locally grown food through farmers markets (be sure to ask each farmer about their practices!), locally focused stores, or by supporting restaurants that get their ingredients from Known & Grown farmers. Buying locally grown food supports local farmers and helps our economy — as a bonus, local food often tastes much better, as it hasn't lost nutrition and flavor traveling halfway across the country or world to your plate! Importantly, buying food from local farmers avoids spending money on factory-farmed food, which is grown under the control of very few giant corporations that harm the planet with chemical use, pollutes air and water with waste from concentrated animal feeding operations, and exploits people through their labor practices.
---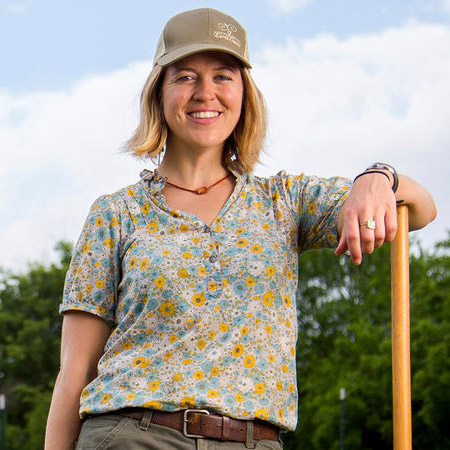 By Molly Rockamann
"Essential" – that's what grocery store workers, healthcare personnel, truck drivers, and farmers have been classified during the pandemic of 2020. People want to keep their immune systems strong and local farmers have the medicine: local, fresh, nutrient-dense food, grown in living soil.
When the dangers of COVID-19 demanded the closure of schools and businesses this spring, and people faced unprecedented fears for their safety and livelihoods, the need was clear. Our team at EarthDance set out to meet the challenge of quickly getting our immune-boosting food into the hands of those most in need. In response to COVID-19, we began a new model of food distribution based on economic solidarity, offering shares of vegetables on a Pay-What-You-Can basis. Thus far, 260+ families have been served by this initiative, 45% of whom received free or reduced-price produce. In addition, we are sharing the harvest with organizations who are on the frontlines of feeding the most vulnerable in the St. Louis community. Thus far, EarthDance has donated over 1360 pounds of produce to partners like the Blessed Teresa of Calcutta food pantry in Ferguson, and Kingshighway Baptist Church food pantry in St. Louis.
This spring, the 12th season of the EarthDance Farm & Garden Apprenticeship program began virtually. By mid-June, we chose to welcome small, distanced groups of apprentices onto the farm to join us for much smaller-than-usual farm and garden shifts. Our Tuesday night classes geared towards beginning farmers and gardeners have been happening online (via Zoom) each week. Cooking classes for Junior Farm Crew teens and Wednesday workshops have taken place online as well.
---
By Paul MacFarlane and Bill Grivna
Like everyone else, the St. Louis T'ai Chi Ch'uan Association has found itself having to change its usual class schedule in response to the corona virus. We hope to have in person classes when our fall semester begins in September. We may limit class size, have live stream classes, or some combination of the two. One thing is certain, we must be mindful of the world around us so we can respond to change, much like the practice of T'ai Chi itself.
You've probably seen people practicing T'ai Chi on TV, in a movie, or even locally, in a park or at the botanical garden. You know it's a slow moving, graceful exercise that is supposed to be beneficial. You may have heard that at advanced levels it is a formidable martial art based on relaxation, yielding, and using an opponent's energy against himself. But what do you really know about the many health benefits that can be gained from this wonderful, relaxing exercise system?
---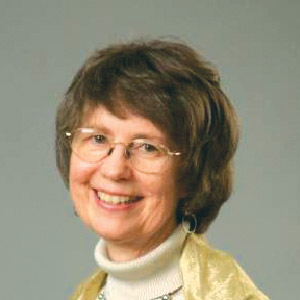 Sept. 22, 7:30 – 9:30pm
Held Online Via ZOOM
Join us for a special seminar as Peggy Levinson shares with you how you can uncover memories from your past lives. Using a technique called past life regression. Peggy will guide you through the process of recalling these memories located deep inside your unconscious mind. She will explain what past life regression is and how it works, and discuss how your past lives may be impacting you right now in your current life.
She will also discuss a technique where we have a conversation with our higher self and contact our subconscious to obtain answers to physical and emotional concerns we may have about ourselves and the life we are living.
Peggy has studied Present and Past Life Regression Therapy with Dr. Brian Weiss, author of Many Lives, Many Masters, since 2013, as well as Quantum Healing Hypnosis Technique (QHHT) with Dolores Cannon.
"We will explore deep states of relaxation and metaphysical approaches that can help get to the root cause of current issues that originated in the past. We will expand our focus to further explore the healing potential of our Subconscious (or Higher Self or Source) which contains the answers to any questions we may have about ourselves. Many times we have an experience of an impactful situation in our past that keeps getting triggered in our present adult lives, affecting us emotionally, physically, and/or spiritually. In this workshop I will be guiding you to gain a better understanding of these issues which have their origin early in this life or in a past life."
---
Earth Day Half Birthday Moving Online
Executive Director Dr. Jess Watson announces that earthday365's planned Earth Day Half Birthday on October 18th in Tower Grove Park will be replaced by a virtual festival and Green Curbside Hop.
In the best interest of public health, earthday365 is unable to host an outdoor St. Louis Earth Day Festival in Tower Grove Park as planned on October 18th. The festival has instead been modified into two new events.
earthday365 has instead planned a unique Green Curbside Hop on October 15th, which combines a socially distanced treasure hunt through the streets of Maplewood for delectable green dining treats with a Festival Gift Bag full of items from a wide variety of St. Louis Earth Day Festival vendors. The event will provide a connection to the Festival experience in a fun and safe way that supports the St. Louis sustainability community. More information on this event is available at https://earthday-365.org/green-curbside-hop/.
The Virtual Earth Day Half Birthday Festival will also be revamped, and will include live events with a focused line-up of Environmental Changemakers, while incorporating more video and interactive elements (including a virtual scavenger hunt) into our Festival Experience Areas.
---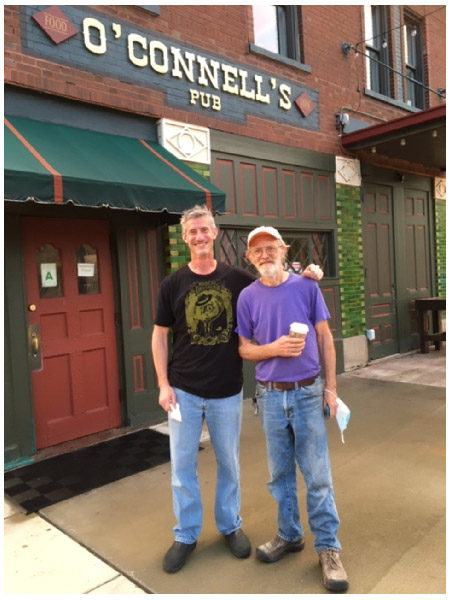 O'Connell's Pub Returns
Bagpipe skirls and burger essence wafted once more 'round the emerald isle at Shaw and Kingshighway on Monday August 16, 2020. Tales from a banner year took another twist as local legend O'Connell's Pub rose from ashes into a third life.
O'Connell's closed on March 17, when COVID-19 overtook St. Louis. Ironic for an Irish pub to shutter on St. Pat's, its busiest day. 'Twas the second total O'C's shut down.
On August 14, 1972, bartender Lenard Voelker locked the door of the last bar holdout on Gaslight Square. With an Irish piper buddy, Lenard spent that night yakking and drinking on the hood of his car. Master Jameson lubed a vigil for the coffin-nail in an entertainment district era.
O'C's owner Jack Parker called Lenard the next morning: he was moving the pub to Kingshighway, on St. Louis' near south side. Lenard could hoist no barstools that day. But three months later, the Phoenix tapped a keg o' Guinness in a new locale, with all the pub trappings arrayed as they had been.
Jack and my husband Dale were friends, supporting each other's enterprise: woodworker and artist, and tavernkeeper dealing in art and antiques. Dale restored Jack's Arts and Crafts fine furniture finds and Jack got Dale to oversee pub maintenance, a steady gig for Dale for over 20 years. "Hire who you want, and pay yourself a fair wage," said Jack, a guy who trusted you, and expected you to return that trust. Many humans did.