---

Click here for registration form.
The Healthy Planet magazine invites everyone to come celebrate Spring at its 35th Natural Living Expo, Sunday, March 25, 10 am to 4 pm, at the Webster Groves Recreation Center in Webster Groves. The first 400 visitors to the expo will receive a free reusable tote bag. There will be numerous food and beverage samples including craft beer and wine tasting. Guests will also be able to get free health screenings, information and green products for your home and garden, your family and even your pets. Enjoy live music and enter a drawing for a $600 family weekend certificate to Trout Lodge YMCA of the Ozarks and Chipotle food cards. Learn more about meditation, chiropractic, green home cleaning, organic beds, yard and garden compost and mulch, nutrition, non-toxic personal care products, essential oils, green energy, biking and hiking trails, organic produce, animal rights, energy healing, fitness, biomats, portable saunas and much more.
Adult admission is $8.00. Children under 16 are free. Two-for-one tickets can be found inside the February and March editions of The Healthy Planet magazine and at Thehealthyplanet.com beginning in February, 2018.
If you are interested in being an exhibitor at the expo, please call 314-962-7748 or email JBL44@aol.com to receive your exhibitor registration form.
---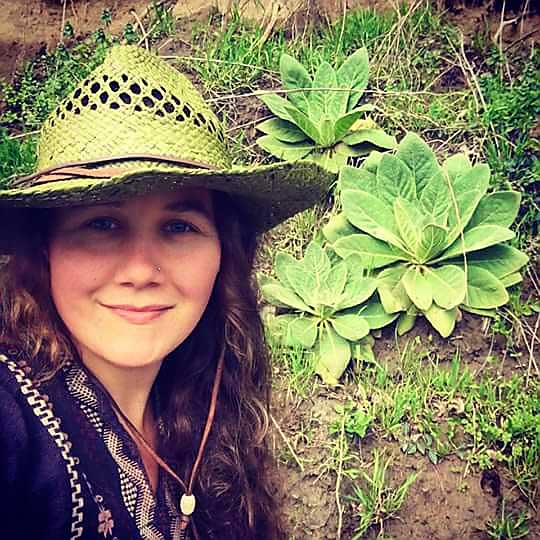 By Crystal Stevens
1) Plant trees! Planting trees is a wonderful way to connect with nature. Our family plants trees together as often as possible, especially to commemorate special events such as birthdays and anniversaries. Choose a native tree species from Grow Native that is right for your space. When planting trees, be sure to pay attention to the light and spacing requirements. You wouldn't want to plant a swamp white oak close to the foundation of a house. Planting a fruit tree that is hardy to our zone (6a-6b), as well as pest and disease resistant, is a wonderful way to attract pollinators, provide shade, and receive yields with a harvest. Some fruit trees that do well in our region are Mulberry, Persimmon, Paw Paw, Asian pear, Juneberry, Hardy Fig
2) Start planning your garden! Choose exciting varieties in your garden this year. Passionflower, Hardy Kiwi, Gooseberries, Black Currants, Aronia Berries, Groundnut, Nanking Cherry, Elderberry, and Sea Buckthorn are plants that offer delicious yields. If you don't have a garden or space to garden, try your hand at houseplants that provide a harvest such as lemons, limes, kumquat, microgreens, herbs, and edible flowers. Some even have luck with growing carrots, beets, potatoes, and radishes in large plants in a south facing window.
3) Plant a healing garden or a tea garden. Plant several varieties of healing medicinal herbs for teas, tinctures, salves, and oil infusions to stock your home apothecary. My favorite medicinal herbs to plant and use are St. John's Wort, Red Clover, Chamomile, Monarda fistulosa, Lemon Balm, Comfrey, Thyme, Oregano, Sage, Lemongrass, Lemon Verbena, Lavender, and Stinging Nettles.
---
By Jamila Ownes-Todd, ND
I am excited to see the continuous growth of holistic practitioners in St. Louis. I am also honored to be apart of this community. As new technologies increase and ancient herbs are revisited, along with modifications on a healthful eating plan; it is refreshing. It is refreshing to see how holistic medicine is ever evolving. As we explore our own personal healing journeys, we are often burdened with many choices. There is the conundrum of not finding a holistic practitioner in your area to having many modalities to apply in your health. Today, I may choose acupuncture and tomorrow, I will use Ortho-bionomy. Within the last few months, I have floated, mindfully meditated, energetically tapped and performed a modified keto cleanse. I am excited to try the Feldenkrais method and to explore Qoya.
With these many modalities, I have to find a link. Someone, to connect it all for me. That link is my Health Ally. This is the person that I designate to encourage the balance, of even these, awesome modalities. A Health Ally is someone who not only provides a service yet, can be honest, if, and when it is time to move on to another protocol. I truly believe that our bodies are intelligent enough to heal any ailment. I am also aware that life happens, and life can muddy that intelligence. I know what stress feels like and in the midst of it, I can not always consider my day, let alone a meal or exercise routine or healing modality. This is where I seek out an Ally. Someone, who will offer support during a time of need.
---
Urban Chestnut Brewing Company was recently named one of the EPA's sixteen national WasteWise Award Winners for their sustainability efforts in 2017, earning Small Business Partner of the Year. The WasteWise program recognizes organizations ranging from small nonprofits to large multinational corporations that demonstrate significant effort to prevent and divert waste.
"Sustainability has been a major focus of Urban Chestnut's business plan since our inception in 2011," said Quality Assurance Manager, Kurt Driesner. "Whenever possible, sustainable designs and processes are implemented at the point of installation." The company's commitment to sustainability has earned them the only LEED certification (silver) for a brewery in the state of Missouri. In the previous calendar year, UCBC diverted or repurposed 96-97% of its waste, including nearly 1.1 million pounds of spent grain and 28,000 pounds of wood pallets. The brewery added spent yeast to its waste diversion efforts in 2017 through a partnership with Center Ethanol in Sauget, IL and has prevented approximately 400,000 pounds of spent yeast from entering the municipal waste stream to date.
---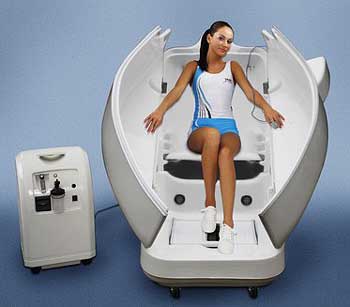 By Pat Bauer, NP-C
With every breath we take we absorb oxygen from the atmosphere and combine it with glucose allowing our bodies to create energy. We are alive when that happens. What a miracle! With the efficient use of oxygen we have good health. In youth, our cells perform exquisitely. However, as we age cellular function can become impaired and we can experience diminished health.
So what is the key to good health throughout a lifetime? Certainly a big key is to be fit and active, which provides a bountiful amount of oxygen to our tissues to maintain good function.
An innovative new way to provide our bodies with ample oxygen is through the use of a cousin of oxygen – ozone. Oxygen is O2 and ozone is O3. Oxygen is very stable, while ozone is unstable. That doesn't make it harmful, it means that ozone (O3) wants to return to its more stable state of O2. It's in that movement back to O2 that the singlet oxygen molecules become highly absorbable. More available oxygen means better healing and better health.
---
By Jon Frieda
At some point in my life I decided to settle for more and not less. Now, I'm asking you, dear readers, to do the same. I know that when people read this they will instantly identify this statement with monetary gain, but this is not at all what I am referring to. Give yourself the daily gift of better health in the form of more kindness.
Are you familiar with the terms tactical and strategic? Have you ever thought about how these two words apply to the game of life? Tactical activities are those that are urgent. For example, leaving the house early enough to get the kids to school in time and not being late for your appointment, and being nice to your kids, yourself, and others on the road while accomplishing these routine tasks.
Strategic activities are those that are not urgent, and in the hustle and bustle of everyday life they often get overlooked. And while the tactical activities are important, it is the non-urgent strategic activities that are paramount and often dictate your state of mind while carrying out the daily grind. Like a symphony without a conductor, by neglecting the strategic activities, you will end up forgoing harmony and just making a lot of noise. What do I mean by this? I am referring to the hygiene of food, water and sleep. Kindness is a central theme in all of these. Intrigued? Read on.
---