---
By Crystal Stevens
One of the joys of growing food for the community is educating others about the importance of eating local for both our own health and the health of the environment. All of the local farmers in this region educate their communities either through example, through internship programs, through school field trips and through on-farm workshops. For the last decade I have dedicated my life to empower people to grow their own food and medicine, to adopt clean living in their daily lives, and to navigate using the internal eco-compass. Adopting a cause is important to this planet. At the moment, my cause is food, the one common denominator we all have in need for survival. Food unites us, builds resilient communities and strengthens our local economy. Resiliency and community building are vital components to a brighter future. Food plays a huge role in the world. Food production can be produced in a way that is beneficial to the soil, water, air and our bodies. However the current big agricultural food system is causing damage to the environment. Eating close to the earth, supporting small family farms and growing your own food (when multiplied by the millions) can truly make a difference in helping to heal the broken food system.
There is a need to garden, not just grow food for our families, but to grow for the greater good. Let's plant trees so that future generations can breathe. Let's restore ecosystems prairies, wetlands, woodlands and glades. These ecosystems will attract pollinators. Without pollinators our plates would be empty. Let's paint this town with an oasis of life giving gardens- community gardens, balcony and container gardening, edible landscaping, permaculture gardens, and urban farms.
These are real tangible ways to bring about positive change to communities, to bring people together from all walks of life, and to build community. There are so many transformative success stories of St. Louis Communities rooted in positive change. EarthDance Organic Farm School in Ferguson, Gateway Greenings Therapeutic Horticulture Program, St. Patrick's center, Community Action Agency, The Food Roof Farm, the Sustainable Backyard Tour. The paradigm shift is happening as more and more individuals and communities invest in their health through gardening. It is important to keep having conversations about food. Gardening is a catalyst for social change, a practical solution to poverty. Friendships sprout up as the racial and socioeconomic borders start to dissipate in the garden.
---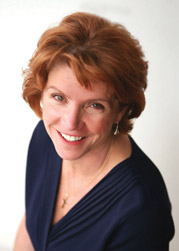 By Dr. Amy Davis, MD
I commonly hear these concerns from patients: "I can't focus", "I am so forgetful", "I have brain frog". If you are one of those people be assured there are solutions for you. Functional Medicine is perfect in this situation because it addresses the root cause of symptoms and can improve your brain health. Your brain is connected with everything else in your body. Fixing your brain starts with fixing your body by optimizing the good stuff and taking out the bad. The brain is resilient and can heal when given the right conditions.

Why so many struggle with brain symptoms?
Stress and Unhealthy Lifestyles frequently leads to self-medicating with caffeine, sugar, and alcohol to compensate.
Diet choices impact the brain thus it is within our control to change. Sugar, artificial sweeteners, additives and preservatives are detrimental to the brain.
Lack of adequate Sleep.
Inflammation from Allergens.
---
Geisert's Farm To You Market features locally and regionally produced products, focusing on clean labels, natural and organic ingredients and great taste!
For those who truly want to know where their food comes from, check out Geisert's Farm to You Market in Washington, Missouri. Well known Natural Pork Producer, Todd Geisert and his wife, Katie, have taken the road side farm stand to a new level with a full fledge retail market.
Farm to You Market features locally and regionally produced products, focusing on clean labels, natural and organic ingredients and great taste. In addition to Geisert's Naturally Raised Pork, consumers will find Mangalitsa Pork, a variety of Beef from Grass only to grass and grain fed beef, Missouri Kobe Beef, Natural Lamb, Free Range Chicken and Turkey, USDA inspected Rabbit and Even Bison. From Brats and Burgers to Steaks and whole chickens, the options are made easily available for the customer to try excellent products.
Farm to You Market is not just about the Meats, there is a full line of canned, dried and frozen products and a wonderful selection of local winces, micro brews and distilled beverages from the region. Customers can find organic Missouri Rice, Rice Flour, Corn Grits, Pickles, jellies, Bar-b-que sauces, salad dressings, Dairy products and cheeses, nut products including an awesome Almond Butter, potato chips and preservative free breads. Produce is offered in season and currently includes tomatoes, zucchini, squash, potatoes, green beans and many other items. Additional produce will be available from our partnering farmers, including Watermelons and cantaloupes.
---
By Linda Wiggen Kraft
I have a new hero in the world of loving and working with gardens, Mary Reynolds. She is an Irish garden designer whose new book and a movie based on her true fairytale story of winning a gold medal in 2002 at the world's most prestigious garden show, the Chelsea Flower Show in London, were just released. The story of how twenty eight year old Reynolds created a garden at Chelsea is now told in a film called Dare to be Wild. She was the youngest person to ever win a gold prize and also the first from Ireland. Her recently published book The Garden Awakening shares mystical, magical and practical wisdom that all gardeners can gain when they heed the call of the wild and learn to love nature more than gardens.
Reynolds specializes in "wild" gardens. A wild garden is a lifeline to the wild land that speaks deeply into the soul and heart of humans and all life on this garden of earth. Wild places are calling to be saved, cherished and brought into everyday life. This calling was heard by a young Reynolds before her 2002 win. This win set her on a path to commissions at Kew Garden in London, Brigit's Garden outside Galway and wild gardening available to all of us. At Kew she created a garden with a larger than life reclining mother earth mound with a path to her ear where people could whisper their wishes and let them take root in the earth. Brigit's Garden honors the Celtic festivals of Samhain, Imbolc, Bealtaine and Lughnasa. Her book let's us in on ways to bring wildness home.
---
With Jean Ponzi
Neighbor to Neighbor Mosquito Control
Missouri is on alert for Zika virus, even though no cases have originated here yet. Our local authorities are ramping up measures to protect our region, collaborating across city, county and state lines. But even working together, they can't do it alone.
Dealing with tiny flying bugs takes more than sending out the fogging trucks. Pesticide spray will only kill the adult mosquitoes it contacts. One day's application won't affect the next day's new generation ready to hatch out of the smallest spots of standing water, that could be anywhere on anyone's property.
Citizens bring a powerful force into the effort to prevent Zika. We can control mosquito breeding, by eliminating the standing water they need to reproduce. But mosquitoes don't recognize property lines. The mosquito that breeds two homes away from yours could transmit a disease to your family. Like our public health agencies, we have to work together, neighbor with neighbor, to protect everyone's health.
The good news is, our efforts can work, stopping mosquitoes where they breed, before they can fly, bite and possibly spread disease.
Talk with your neighbors about this issue. Attend or organize a neighborhood meeting. Invite your local health official, to help everyone on your block get the facts. Let good information keep you from getting caught up in worry. Fear is not a motivator! Sensible cooperation will add a kind of DIY health insurance into the mix.
---