---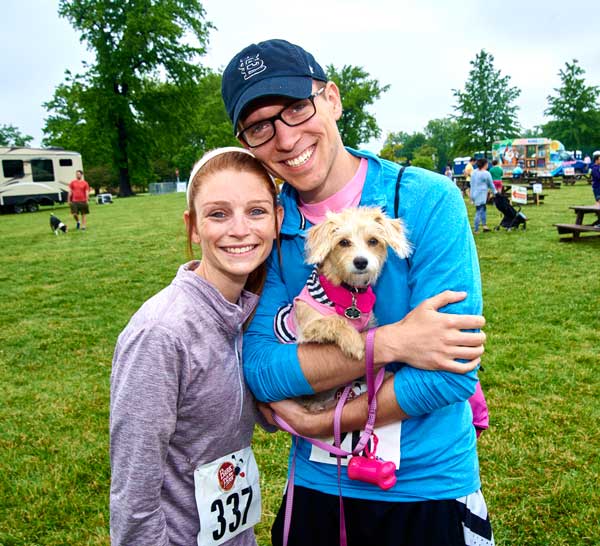 The 25th annual Bark in the Park will be held on Saturday, May 19 at Cricket Field in Forest Park! Presented by Purina, Bark in the Park is a 5K Run, One-Mile Walk and Pet Festival benefitting the Humane Society of Missouri's Animal Cruelty Fund. Register as a "Pack" and raise dollars by asking friends, family and co-workers to sponsor you and help you achieve your fundraising goal. Then on May 19 gather your Pack and come to Cricket Field in Forest Park to run, walk or just enjoy the festivities at the Midwest's largest pet festival, with more than 5,000 people and their dogs in attendance each year!
Dollars raised through Bark in the Park provide second chances to animals who have suffered severe abuse and/or neglect. Sometimes living in deplorable conditions with no access to food, water or shelter, these animals are rescued by the Animal Cruelty Task Force and brought back to the Humane Society for treatment, rehabilitation, socialization and finally adoption into "fur"ever homes.
---
Article courtesy of the Clean Air Partnership
For the second consecutive year, the St. Louis region has escaped being ranked among the top 25 most-polluted cities in the U.S., according to data from the American Lung Association's 2018 "State of the Air" report. Unfortunately, while last year's drop off the list was part of an overall trend in improved air quality nationwide, that is not the case in the most recent report.
Many cities across the nation experienced more days when ground level ozone reached unhealthy levels during the period measured by the report, a concerning trend attributed to record setting heat. The number of people nationwide exposed to unhealthy levels of air pollution increased to almost 134 million people, higher than the 125 million in the years covered by the 2017 report (2013 -2015). In all, more than four in 10 Americans are still living with unhealthy air, and residents of the St. Louis region are among them.
"It's encouraging that the St. Louis region stayed off the list of the 25 most-polluted cities in the annual 'State of the Air' report, but that's far from a clean bill of health for lung health in our region," said Susannah Fuchs, Director, Clean Air for the American Lung Association in Missouri. "The data from the most recent report reveals several counties in the St. Louis metro area still had multiple days when the air quality was unhealthy, particularly for sensitive populations, and that's unacceptable. We urge area residents to continue to take concrete steps to reduce emissions because these voluntary actions really do contribute to improved air quality conditions and that's good for the lung health of our region."
---
---
---
A Full Fun Day of Sustainable Lifestyle Options
Saturday, June 2, 9 a.m. – 4 p.m., Missouri Botanical Garden
By Jean Ponzi
What energy-saving actions will work best where you live?
How can you reduce waste through reusing, recycling and composting?
How can plants grow healthier practices for you, and for our environment?
Local vendors, conversations and demos of options like these will fill the lovely grounds of the Kemper Center for Home Gardening on Saturday June 2, when the Green Living Festival returns to the Missouri Botanical Garden. Whatever your Green interests, you'll find something useful and inspiring at this hands-on, day-long indoor/outdoor event.
Hosted by the Garden's EarthWays Center, the festival invites visitors of all ages and backgrounds to explore the links between sustainability, energy efficiency, conservation at home, and a healthy environment.
A roster of fast-paced Presentations to the People from 10 a.m. to 3:00 p.m. will feature local experts in solar power, sustainable cooking with natural gas, native plant NatureScaping, bee keeping, composting, and how to volunteer and invest in sustainable ways.
More in-depth DIY demonstrations will offer eco-friendly tips and tricks for Greener living, every day.
This Fest is family friendly! Kids will have fun building a solar-powered racing car, sampling treats cooked in solar ovens, or decorating a recycled ceramic tile. Complete the Sustainability Scavenger Hunt and get a colorful EarthWays patch!
---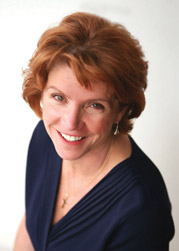 By Dr. Amy Davis, MD
When intestinal flora is healthy, it favorably impacts your overall health and vice versa. Understanding how to rebuild your flora is key to improving your digestion, ability to fight infections and a healthy weight for starters.
The flora (trillions of microbes that inhabit your intestines) is important for many reasons.
Digestion
Vitamin production – especially the B's which are so important for energy
Immune Support
Prevention of food allergies
Neurotransmitter production – serotonin which helps us to feel good & sleep.
Detoxification – directly & indirectly by producing B12 for liver detox pathways
Maintenance of healthy weight
It's a balancing act between "Healthy" and "Unhealthy" microorganisms. Dysbiosis, a term used to describe overgrowth of undesirable bacteria or yeast in the gut, results when the unhealthy flora "wins".
Common symptoms that may indicate flora imbalance include bloating after meals, reflux, gas, burping, indigestion, food intolerances, craving, frequent infections lasting too long, irritable bowel, diarrhea and constipation.
Factors impacting your flora:
Digestion – Adequate digestion starves out the bad bacteria and yeast. The Healthy flora wins. Poor digestion provides food for unhealthy bacteria preferentially and dysbiosis results.
Diet – Green vegetables favorably impact the pH and provide fiber which supports healthy flora. The Standard American Diet which is high in sugars, carbohydrates and processed foods promotes dysbiosis.
Birth – Mom's flora matters!
A healthy mom who delivers vaginally provides her infant with healthy flora. A mom with unhealthy flora is unable to provide that for her baby. C-section babies don't pass through the birth canal to pick up the mothers flora.
Medications – Steroids, like prednisone, favors yeast (candida) growth and dysbiosis. Antibiotics destroy healthy bacteria which favor the growth of yeast and other undesired bacteria like C. difficile.
Fiber – Soluble fiber is a food source for healthy bacteria and acts as a pre-biotic. Insoluble fiber helps the movement of wastes through the GI tract.
Stress – Stress creates poor digestion and negatively alters gut health.
---