By Jeannie Breeze
As we prepare for the 30th annual World Peace Day, "Heart of Peace", Thursday, December 31, 2015, 6 a.m. at Central Reform Congregation, 5020 Waterman (at Kingshighway) in St. Louis' Central West End, the intention, as always, is to create a joyous, holy celebration of love and community, where our differences fade away and we recognize our unity, our common desire for a peaceful world, and a healed planet. We know that peace begins with us and radiates out to envelop our community, our nation, our world. Every aspect of our morning gathering is designed to help bring us to that point of common vision that we may truly be of one accord. This Universal Faith Service is FREE and OPEN to ALL. A love donation is invited.
Luminarias light the way to the entrance to Central Reform Congregation. Doors open at 5 a.m. so you can put your message on a prayer flag with Jeane Vogel's "Dare to Touch the Face of God" project, buy raffle tickets for the 5 fabulous prizes to be awarded at the potluck breakfast following the service, or enter the sanctuary for silent meditation. Parking is available in the CRC parking lot, the church lot across the street, or along the street. Best to arrive early to insure close parking.
---
For Your Holiday Menu
Freddie's Market offers delicious hams, fresh natural turkeys, party trays, sandwiches, salads, appetizers, and local wines that are perfect for your holiday party or family dinner. Let Freddie's Market make your holiday meal planning stress free by doing the work for you. This full service, family owned market provides their customers with exceptional service and the freshest, healthiest options to ensure you and your holiday guests are happy. Be sure to call early to order your fresh turkey or boneless, honey glazed baked ham and all your other party food needs. We have gift cards, too.Visit www.freddiesmarket.com or search for them on Facebook. You can also stop in at 9052 Big Bend Road at Rock Hill in Webster Groves, MO 63119 or call 314-968-1914 to place your order today.
Holiday Christmas Festival
Celebrate the holiday season, French Colonial style – in charming Ste. Genevieve, MO. The annual Holiday Christmas Festival will take place on December 4tth, 5th and 6th and features a traditional Christmas parade, free photos with Santa in Lion's Club Park, and over 30 performances of seasonal music spread out over three days. Local shops and art galleries feature holiday hospitality and shopping bargains. The Felix Valle State Historic Site will host 'Le Reveillon' on Sunday, December 13 showcasing French Christmas customs, decorations, music and food. The Bolduc House museum presents a winter wonderland of lights in the Vieux Noel on Friday and Saturday nights during the month of December. For more information, please contact the Ste Genevieve Welcome Center at 800-373-7007 or online at www.VisitSteGen.com.
Experience the Magic!
Give a gift like no other – the excitement and thrill of live entertainment with a Fabulous Fox Theatre gift certificate. For birthdays, anniversaries and other holidays, tickets to the Fox are a unique and memorable gift suitable for anyone. Gift certificate recipients can choose tickets for Broadway musicals, dance companies, family shows, gospel plays, comedy artists and a wide variety of concerts including pop, rock, rhythm and blues and country. And they are all set in a spectacular venue that is second to none. To purchase, visit metrotix.com, the Fox box office or call (314) 534-1111.
Repurposed Gifts
The Green Shag Market offers a unique shopping experience. "The Shag" as it is frequently referred to, has 60 vendors that offer a great mix of "Kitsch and Classic." From Mid Century Modern to Re-purposed items, you will most likely find that one thing that sparks fond memories of days gone by. Be sure to search the aisles for something to Re-use, Re-purpose or Re-claim. This 7,000 square foot shop seems large but it is quaint and full of fun. Come to our annual Holiday Open House on December 5th from 12 p.m. until 6 p.m. www.thegreenshagmarket.com.
---
Healthy Planet Readership Survey & Contribution Coupon
Download, Fill Out & Mail in! Click here for survey PDF
---
By Terry Winkelmann, Co-founder, Go Local St. Louis
Go Local St. Louis, the new independent business alliance, urges you to shift your shopping this holiday season and think local first!
The group, which formed in September and already has nearly 100 members, promotes the idea of keeping your income circulating in your community by shifting your shopping to locally owned stores. By keeping your money where your house is—patronizing businesses that are owned by St. Louisans rather than out-of-town investors—more of your purchase dollars stay in the community. And that's important.
As shoppers, Americans collectively spend a large portion of our annual shopping budget between Nov. 1 and Dec. 31. When that shopping is done at locally owned, independent businesses, we generate 2 to 3 times as much economic activity in our towns and neighborhoods than if we had spent the same amount at a national chain.
Besides, when it comes to holiday shopping, a morning spent wandering boutiques in a place like Old Webster or Maplewood followed by lunch at a locally owned café is way more fun and festive than navigating the parking lot at the outlet mall. And there's no need to stop at shopping–hire a locally owned service company to cater your party. Have a microbrew with dinner at a locally owned, independent restaurant rather than one that sends its profits to investors in another state or country.
---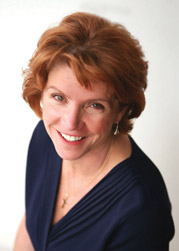 By Dr. Amy Davis, MD
This past month a new U.S. government survey found that 1 in 45 children aged 3 and older have been diagnosed with Autism. Now at more than 2% of the total youth population, the future for these children, their families and their communities will be challenging. We need to focus on solutions now.
Healing Autism begins in the gut. The microbiome – or your intestinal "flora" – comprises healthy and unhealthy bacteria, yeasts, viruses, protozoans and parasites. The gut is so important that it is now referred to as the second brain and the microbiome has been described as the undiscovered organ. The microbiome, or "flora", is just as vital to your health as your heart, lungs, liver and brain, and your gut supports all these vital organs. Healing the gut directly impacts overall health. Children with Autism routinely have digestive problems, small intestinal bacterial overgrowth (SIBO), and increased intestinal permeability which leads to food allergies and intolerances. These dysfunctions may lead to poor growth, developmental delays, diarrhea, constipation, behavioral problems, inattention, poor sleep, hyperactivity, compulsions and more.
What are the roles of a healthy gut?
Aids digestion and absorption of nutrients
Creates a protective barrier against potential invaders – the first line of immune defense
Detoxifies by neutralizing and removing toxins in food
Profoundly impacts the immune response and can prevent negative autoimmune reactions
Produces important enzymes and chemicals for the brain including vitamins and neurotransmitters like serotonin (the feel good neurotransmitter)
Helps to handle stress
Assists in getting restful sleep
Helps to control inflammation
---
By Vera Gabliani, Ph.D.
I get regular calls from concerned parents who are overwhelmed with their teenagers, so I decided to share some practical information about teen development to facilitate your awareness and empower you to work more effectively with your children.
Let's start with a brief overview of this pivotal time. I believe that having a deeper understanding of normal development will help you to have a big picture point of view that in turn will assist you to keep your cool when you find yourself in a challenging situation.
It is important to realize, that during adolescence there is a significant as well as ongoing re-organization of many of the interconnections between the brain, the body and the developing mind and personality. Interestingly, at the same time that the brain's emotional and survival centers are primed in their reactivity, the pathways for planning/organization/higher level thinking and self-control are undergoing remodeling. Similarly, the drives to connect with peers as well as to seek new and interesting experiences are heightened. This is why we often see teenagers preoccupied with belonging, engaging in potentially risky behaviors, operating off of stronger emotional reactions and struggling to make sound decisions. Now add in the typical stressors of inadequate sleep, juggling school and activities, mix in shaky friendships and it is no wonder that you get overwhelmed and cranky teens.
So, what can you do as a parent? First off, be proactive by learning all you can about this time period and think ahead about the common issues you may encounter. Focus on maintaining a stable and supportive connection with your teenager and on enhancing good will. Work on developing respectful ways of dialoging about the shifts going on in their world. Be willing to bear the brunt of the responsibility for staying calm and non-reactive in the face of difficult interactions. Take your time, reflect, cool off and then repair any hurt feelings or miscommunications. It is good to be clear on your preferences and boundaries and to be realistic and flexible in your expectations. Demonstrate trust in your teen by collaborating with them about win/win solutions for challenges in the above.
---