---
Taste of Green November 14
Earthday365 will host its annual Taste of Green fundraising party from 6–9pm on Thursday, November 14 with the theme, Throwback Thursday – 1989! The celebration will take place at the event space at St. Louis ArtWorks, 5959 Delmar in the Loop East, and feature food tastings and drinks by 25 restaurants in the Green Dining Alliance, an earthday365 program which helps local restaurants reduce their environmental impact.
Festivities will include '80s mix-tape music, a silent auction, and Thanksgiving-themed raffles, free caricatures, and more! 1989 was the year of St. Louis' first Earth Day Festival. In honor of that, Taste of Green: Throwback Thursday – 1989! encourages attendees to throwback to the '80s magic with totally epic attire and hairstyles! Tickets start at $60 each. Sponsorship opportunities are available. For more information or for tickets, visit www.earthday-365.org.
Earthday365 is thrilled to have Allyson Mace, Publisher and Founder of Sauce Magazine; Tom Schmidt and Genevieve Cortinovis of Salt + Smoke; and, Dave and Kara Bailey of Bailey's Restaurant Group as the Honorary Chairs of Taste of Green – Throwback Thursday – 1989! Both Salt+ Smoke and restaurants in the Bailey's Restaurant Group are members of earthday365's Green Dining Alliance. Taste of Green's specialty cocktails will be created by celebrated food writer and mixologist Matt Sorrell. Individual tickets are $60 each, and patron tickets are 2 for $250 or $125 each.
---
---
The largest Fair Trade Market in the United States
We are the nation's largest Fair Trade Market with over 3,000 sq. ft. of merchandise from around the world. By choosing Fair Trade products, you get great value, and ensure equitable wages and treatment for farmers, artisans, and their communities. Our Fair Trade Market offers unique holiday gifts, international crafts, food samples, educational presentations, and giveaways.
Fair Trade is a social justice movement that ensures farmers and artisans are paid a living wage for their products and that consumers receive global goods at a fair price. Buying Fair Trade products supports living wages, care for the environment, no child or forced labor, gender equality, and safe working conditions.
In 2018 we celebrated the 16th year of Manchester UMC's Fair Trade Market. Cumulative sales over the past 15 years total nearly $1.4 million, which equates to 372 families supporting themselves! Those are incredible numbers, thanks to you, our shoppers. By choosing Fair Trade products, you are making a difference for farmers, artisans, and their communities worldwide. Come join us at the 13th Annual Fair Trade Market located at Manchester United Methodist Church, 129 Woods Mill Road, Manchester, Missouri 63011.
---
The St. Louis – Jefferson Solid Waste Management District is a regional agency that was created in 1993 to assist the public, private and nonprofit sectors in establishing and expanding programs for recycling and waste reduction. The service area includes the City of St. Louis, St. Louis County, Jefferson County and St. Charles County. Funding for this program is provided by the Missouri Department of Natural Resources. For more information visit www.swmd.net or call 314-645-6753.
Sustainability is a Team Effort
Yes, individual actions are important, but real impact happens when people decide to do something together. That's the driving force behind OneSTL, a collaboration of organizations and individuals working together to create a more sustainable St. Louis region.
---
Being Thankful For Peace of Mind
In November, we celebrate Thanksgiving with a meal and spending time with family and friends. It is a good time to reflect and consider what you are thankful for. By the time you get to my age, 68, you realize you are thankful for so many things as you look back across the landscape of your life. For me, the list is almost too long to list: family, friends, job, education, health, joy, love… I am so thankful for all those who loved and have stuck by me even in the toughest times. And I don't mean my two brushes with death, once with a heart valve replacement and more recently beating prostate cancer. Perhaps my biggest challenge in life was depression and anxiety in my young adulthood. I imagine many who read this column either are currently suffering from depression or anxiety or has done so in their lifetime. It is extremely common and yet it doesn't get the big headlines like other medical causes. Up to 40 million people suffer from depression and anxiety in the U.S. alone. Anxiety disorders are highly treatable yet only 37% of those suffering will seek treatment. Children and teenagers are suffering more than ever and yet with therapy and medication there is more hope than ever before. For me it was a dark time in my early 20s, a prime time for the onset of anxiety or depression. I had no idea what depression and anxiety were. I didn't know anyone in therapy in the mid 1970s.
---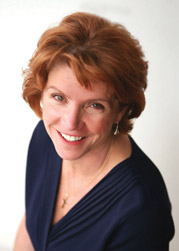 By Dr. Amy Davis, MD
We are constantly exposed to potential infectious agents like viruses and bacteria that cause infections such as colds, flu, bronchitis and ear infections. The immune system defends us from invaders and repairs the damage that occurs with infections.
When the immune system is weak infections may occur frequently and be difficult to resolve. There has been a resurgence of infections like pertussis, emergence of antibiotic resistant superbugs and rising autoimmune diseases. Today it is very common for young children to have many ear infections requiring repeated treatment with antibiotics which alter the gut microbiome and further weaken the immune system.
Parents often express concern that their child is "sick all the time" and have frequently been on many courses of antibiotics. When I support their immune systems they no longer get sick and they often become "the healthiest one in the family."
---
---