By Terry Winkelmann,
Co-Founder, Go Local St. Louis
Go Local St. Louis, the new independent business alliance, urges you to shift your shopping this holiday season and think local first!
The group, which formed in September and already has nearly 100 members, promotes the idea of keeping your income circulating in your community by shifting your shopping to locally owned stores. By keeping your money where your house is—patronizing businesses that are owned by St. Louisans rather than out-of-town investors—more of your purchase dollars stay in the community. And that's important.
As shoppers, Americans collectively spend a large portion of our annual shopping budget between Nov. 1 and Dec. 31. When that shopping is done at locally owned, independent businesses, we generate 2 to 3 times as much economic activity in our towns and neighborhoods than if we had spent the same amount at a national chain.
Besides, when it comes to holiday shopping, a morning spent wandering boutiques in a place like Old Webster or Maplewood followed by lunch at a locally owned café is way more fun and festive than navigating the parking lot at the outlet mall. And there's no need to stop at shopping–hire a locally owned service company to cater your party. Have a microbrew with dinner at a locally owned, independent restaurant rather than one that sends its profits to investors in another state or country.
Studies show that locally-owned independent retailers return three times or more money into their communities than chain competitors while locally-owned independent restaurants return twice as much per dollar of revenue to the local economy than chain restaurants. And buying remotely, via the internet or mail-order catalogs, creates almost no local benefit–just a few minutes work for a delivery person.
---
By Crystal Stevens
This time of year reminds us of the warming tastes and sweet aromas of cinnamon, ginger, and nutmeg. The anticipation of the first snow and the excitement that fills our house each year around the holidays is such a pleasant feeling. While the little gingerbread men and gingerbread houses are equally fun and nostalgic to make and sweet to taste, we crave a more decadent treat loved by most adults…fresh gingerbread. Nothing satisfies my husband and I more than moist delicious gingerbread made from scratch. The etymology behind gingerbread is fascinating. Gingerbread originally was a loose definition used to describe preserved ginger. The earliest record of gingerbread dates back to 2400 BC and is said to originate in Greece. There are recipes for gingerbread that have originated from all around the world and each culture has its own lore about gingerbreads origin. One story mentions an Armenian monk bringing gingerbread to Europe in 992 AD. However, ginger root itself originates from China and has been cultivated for centuries for its medicinal properties. Ginger root is actually the rhizome of Zingiber officinale, a subtropical plant that produces white and pink buds. The blossoms are yellow. Ginger root is a miracle worker and is said to contain anti-cancerous, anti-inflammatory, and anti-biotic properties and has been used to treat a number of ailments including upset stomach, nausea, menstrual cramps and so on. Ginger is known for being a friend to the digestive system. With holiday meals on the horizon, ginger may be a friend we all could use. The notorious components for giving gingerbread its sweet spicy flavor and its dark appearance are ginger and molasses. Please the adults in your family this holiday season with a more sophisticated and hearty winter dessert. Day old gingerbread is delicious served warm with a dollop of ice cream or made into a bread pudding. Mini loaves of gingerbread make excellent holiday gifts. Urban Buds Farm grows fresh ginger right here in St. Louis.
---
By Jeannie Breeze
St. Louis is a heart center where all the arteries come together (the Mississippi, the Missouri, the Meramec). Each year at World Peace Day, we acknowledge the truth that peace begins with us, and we understand that what we imagine and create here in the heart circulates into the body of our Mother Earth. Never has this truth been more evident than in these months since the death of Michael Brown in Ferguson, MO.
This event has reached across this nation and around the world. It could not be more obvious that what we do here matters. It seems that our whole community is tasked with the heart-wrenching and heart-opening job of healing the divisions among us.
Each of us, a single heart cell in the heart of our nation, like a heart cell, has a beat. Join us at the 29th World Peace Day Celebration, "Heart of Joy", December 31, 2014, to tune into the beat within your own heart, to remember the love that pulses there. Realize that when we connect, like heart cells do, we come into synch! We become ONE HEART. Together we can be a part of healing the whole. You may think that what you do cannot possibly make a difference, but remember, as Gandhi said, "What you do may seem insignificant, but it is most important that you do it!"
Please join us at 6 a.m. at Central Reform Congregation, 5020 Waterman (at Kingshighway), where we will gather in the darkness of the early morn to do our part to heal the world. Doors open at 5 a.m., so that you may inscribe your prayers on a peace flag at artist/photographer Jeane Vogel's project "Dare to Touch the Face of God", while you listen to the musical musings of RAVEN WOLF (C. Felton Jennings) on flute. Or you may wish to enter the sanctuary to greet your friends, or sit in silent meditation in the Shabbot Shalom (Shelter of Peace) as you listen to the sounds of morning songbirds.
---
---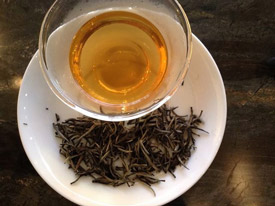 By Kateri Meyer
Owner of Traveling Tea
Did you know tea is like wine, in that its flavor profile is developed by its terroir, or the environment in which it grows? For example, Assam tea is a hearty and malty tea native to the Assam region of northern India. When I sampled the result of this same cultivar grown in Hawaii's volcanic soil I found it to be mellow, with honey notes. Quite a surprise!
Also like wine, pairing quality tea with food can enhance the experience and enjoyment of both. A guideline for choosing which teas to serve, is to consider the country of origin and foods and flavors native to that region.
Japanese teas will pair with seafoods, chicken, rice and other foods that have umami qualities (pleasant savory taste). Black teas from Yunnan, with varying degrees of smokiness, pair with roasted beef, pork, or lamb; as well as sweet or spiced desserts and baked goods, especially those with fruit components (apples and peaches originated in China and central Asia).
If you normally pair wine with your food courses, consider offering tea as a wine/beer/cocktail (or even coffee) alternative to your guests. It is very affordable in this setting. Guests who do not consume alcohol or soda may appreciate being treated with a beverage of comparable class. Tea drinkers, especially, will appreciate having quality options comparable to wines and coffees and liqueurs during, and after, dinner. There are many caffeine free dessert type tea options as well.
Think outside the teacup! There are no "rules" that say how you must serve tea. Oolongs, Darjeelings, various green teas would all be lovely served in a wine glass at room temperature.
---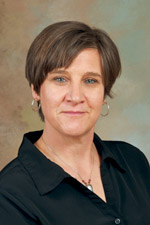 With Christine Kniffen, MSW, LCSW
Like my Facebook page via my website in order to get alerts to new episodes of my "Quick Tips on Love" video series on YouTube and upcoming seminars. www.ChristineKniffen.com.
Plenty of people experience some "blah" feelings during the winter, becoming bored and cooped up during the cold weather. They may not have full blown Seasonal Affective Disorder, but they still take a dip mentally and mood wise during the next few months. So, what can we do to help this situation? First, assess if this is the simple winter blues or something more serious. Depression is caused by an incorrect balance of neurotransmitters. It could be low serotonin, low dopamine or low norepinephrine.
There are pharmaceuticals that target these different neurotransmitters. Additionally, there are also natural supplements that work as building blocks or precursors to these various neurotransmitters to help boost supply. There are naturally pros and cons to everything, so educate yourself and find a practitioner that you trust who will work with you and hopefully, is open to many questions. However, if you find you have a more "run of the mill presentation" of the winter blues then there are some great ways to fight against it.
First of all, I can't say enough about getting out and getting some sun, even 15 minutes a day if you can. This helps you to get vitamin D, which is found to have a correlation with depression.
Next, take some time to assess your stress level and see where you can unload some of it. Many times it seems as if we can't get rid of stress unless we can rid ourselves of the situation or person who seems to be causing it. However, most of the time I can find ways to help clients "unload" part of their stress in many different areas and this feels like a great relief. I would simply call this good old-fashioned brain storming to come up with strategies to dump your stress.