---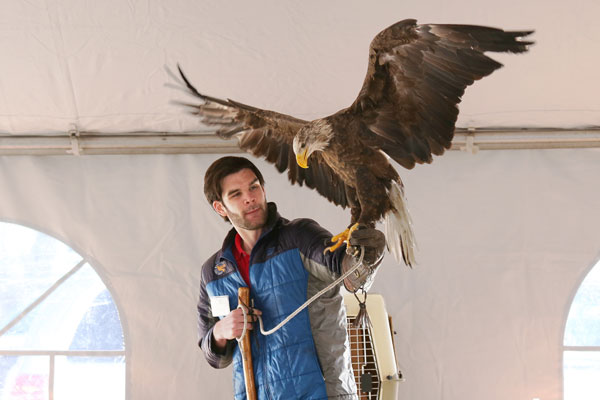 Visitors can discover our national bird in the wild and up close at this free eagle viewing festival.
Few words can describe the thrill of seeing America's national symbol soaring through the air in the wild, or close enough to touch.
The Missouri Department of Conservation (MDC) and its partners offer the chance to discover a close connection with the bald eagle. Eagle Days at the Old Chain of Rocks Bridge Festival takes place from 9 a.m.-3 p.m. Saturday and Sunday, Jan. 14 and 15.
Visitors can view eagles through spotting scopes staffed by trained volunteers at any time from the vantage point of the historic Old Chain of Rocks Bridge. The bridge is part of the Mississippi Greenway, also known as the Riverfront Trail. On both days, the World Bird Sanctuary will be presenting an educational program featuring a live bald eagle, repeated every 20 minutes from 10 a.m.-2:40 p.m. Programming includes a hands-on exhibit of local birds presented by St. Louis Audubon, a full-size replica of an eagle's nest, and warming tent activities, including children's art.
Guests will also enjoy Lewis and Clark living history demonstrations at both sides of the bridge. The Missouri Bridge entrance will feature re-enactors from the Discovery Expedition of St. Charles both days. Visitors can see how Lewis and Clark and their crew lived, cooked, and traveled more than 200 years ago. Demonstrations will also include a flag raising at 10 a.m. and lowering at 3 p.m. on both Saturday and Sunday. The Illinois side will feature re-enactors from the Lewis and Clark State Historic Site in Hartford, Ill on Saturday.
---
---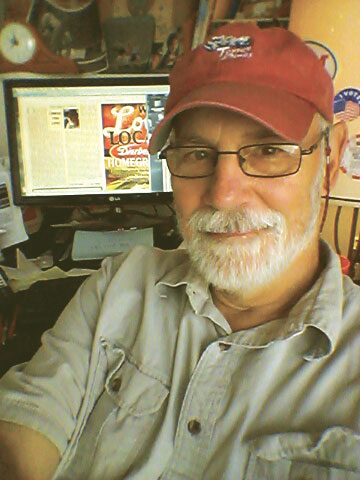 Just like many of you, The Healthy Planet magazine has some exciting New Year resolutions planned. Our biggest resolution is to do more for our readers, all 90,000 of you each month. We take our obligation to you seriously and that's why we have some changes in mind for 2017 that will be of great interest and benefit to you. First of all we realize that many of our readers are Baby Boomers. And that means many of you are either seniors or have parents that are seniors. You know like me. A little gray around the edges but ready to enjoy life to the fullest. So we feel we need to institute a Senior Living Section in our magazine geared to those silver seniors in their golden years. Fun, exciting, healthy, sustainable… all the things our magazine is known for… and now with special information for seniors. We know you will love what we have to offer. Look for it coming up in the months to come. We are also starting up a travel section called Destinations. There are so many nearby and driveable places to visit in Missouri and nearby states. Maybe take the Amtrak to Chicago or Kansas City or drive to one of many Missouri or Illinois towns to shop, explore and stay at a bed and breakfast. Canoe one of Missouri's beautiful rivers or enjoy a game of golf at the Lake of the Ozarks. Visit a winery, a brewery or go fishing and camping at a state park. We will work hard to bring you many of these resources in the months to come. We also want to build up our Green Living Guide, which was alive and well before the economy went south.
---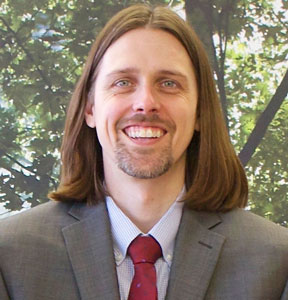 By TJ Williams, DC, PhD
The Dalai Lama responded to being asked what surprised him the most:
"Man surprised me most about humanity. Because he sacrifices his health in order to make money. Then he sacrifices money to recuperate his health. And then he is so anxious about the future that he does not enjoy the present; the result being that he does not live in the present or future; he lives as if he is never going to die, and then dies having never really lived."
The Holiday Season has come and gone and the time has come when many of us set New Years resolutions in an effort to make our life better. Two common resolutions each year are: 1) get healthy and 2) lose weight. These are admirable resolutions, but we are clearly missing something because over 2/3 of Americans are overweight or obese and chronic preventable diseases fill the Top 10 causes of death each year. It seems that while so many of us have the best of intentions, we are very bad at implementation.
If you are a person who truly wants to make your life better, I challenge you to not only make resolutions for this year, but to list out action steps you can take to actually accomplish what you resolve to do. Break up each resolution into small attainable goals that will point you in the right direction and give you momentum. If our resolutions are too big, it becomes far too easy to give up. There is simply no benefit in creating resolutions that are broken by February. All this does is reinforce failure early on in the year.
I challenge you to be careful in creating your resolutions because it is fairly easy for people to fantasize some things that they would like to accomplish if there were enough time, or if there were enough money, or some other lame excuse.
---
DOWNLOAD EXPO SIGN-UP FORM PDF

The Healthy Planet magazine invites everyone to come celebrate Spring at its 33rd Natural Living Expo, Sunday, April 2, 10 am to 4 pm, at the Webster Groves Recreation Center in Webster Groves. The first 500 visitors to the expo will receive a free reuseable tote bag. There will be numerous food and beverage samples including craft beer and wine tasting. Guests will be also able to get free health screenings, information and green products for your home and garden, your family and even your pets. Enjoy live music and enter a drawing for a $600 family weekend certificate to Trout Lodge YMCA of the Ozarks and Amtrak train tickets.
Learn more about meditation, chiropractic, green home cleaning, organic beds, yard and garden compost and mulch, nutrition, non-toxic personal care products, essential oils, green energy, biking and hiking trails, organic produce, animal rights, energy healing, fitness, biomats and portable saunas and much more.
Adult admission is $8.00. Children under 16 are free. Two-for-one tickets can be found inside the February and March editions of The Healthy Planet magazine and at www.thehealthyplanet.com beginning in February.
---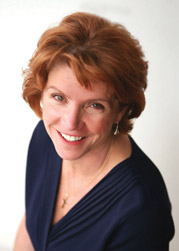 By Dr. Amy Davis, MD
Functional Medicine identifies the Root Cause of disease, and recognizes that symptoms manifest and provide clues to the underlying cause. The symptoms experienced provide key information to help identify and treat the root cause.
Symptoms that correlate with digestion and the gut microbiome are among the most common. They provide us with the opportunity to identify and treat underlying causes of many disease processes.
There are three food groups that are needed to survive. Each serves different important functions. Carbohydrates provide fuel (energy) for muscles and the nervous system. Proteins are mainly for structure and only used for energy when carbohydrates are not available (as in a starvation). Fats are important to digest and process properly because they serve so many functions. Fats provide four-to-five times more energy than carbohydrates, fat soluble vitamins (D, E, K and A), hormones (communication system of the body), the structure of the nervous system and brain (90% of the brain IS made of fat) and impacts immune regulation. Improper digestion or processing of any of these food groups leads to characteristic symptoms.
Symptoms and Possible Indications
Carbohydrate craving – poor digestion of carbs and abnormal microbiome.
Sugar craving – poor carbohydrate and fat digestion.
Bad breath – indicates either dental problems or poor digestion.
Constipation – frequently occurs when people don't digest fats well or abnormal gut flora.
Undigested food in stool – poor digestion in general.
Foul smelling stools – poor digestion and abnormal gut microbiome.
Fatigue – frequently comes from poor digestion of carbs and fats, abnormal flora or food sensitivities.
---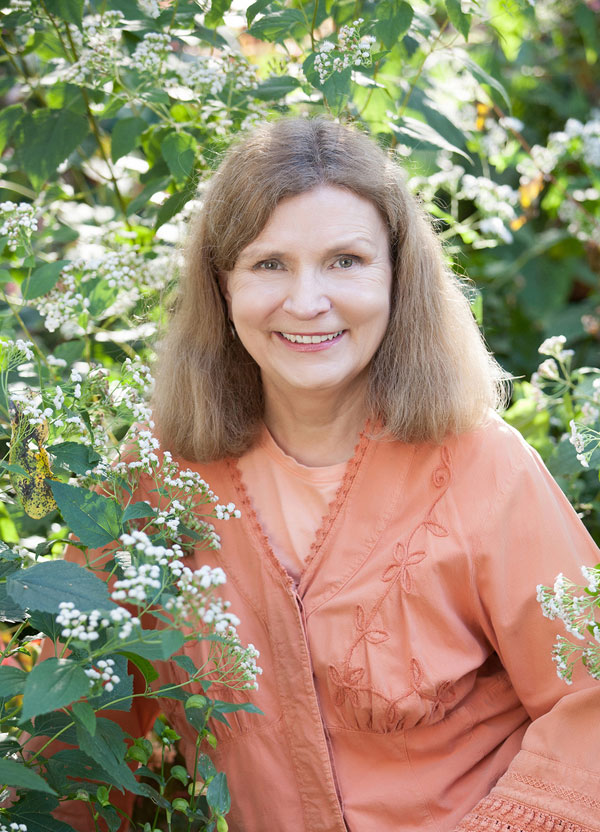 By Linda Wiggen Kraft
There are many miracles, but one necessary for life on earth is the miracle of plant seeds. Within the tiny container of a seed is the blueprint for an entire plant that may grow the tallest tree, the tastiest food or the medicine that will cure cancer. If we lose the diversity of the plants that now exist we may lose those plants that have naturally evolved to withstand drought, feed many, offer better taste and eliminate diseases. Unfortunately it is estimated that 1 in 5 of all plant species are now threatened by extinction. Continuing the miracle of seeds and the cycle of sustaining life depends on the diversity of the blueprints, or the genetic legacy of plants.
We as gardeners can help by planting seeds that contain the elder wisdom of heirloom plants. These are open-pollinated plants that carry the largest genetic diversity, whose seeds have been saved and passed down generation after generation. Each heirloom plant is different and offers its unique gifts. Fortunately the growing passion for heirloom plants has brought us the likes of unique and different tomatoes that taste so much better than the mealy ones often sold in stores. If it weren't for seed savers working diligently in the last few decades many of these plants would be lost forever.
Planting heirloom seeds lets us be part of the rhythm of seed, to plant, to seed that has been the partnership cycle between plants and people for tens of thousands of years. These seeds let us be part of the past while at the same time ensuring the future.