---
By Jeannie Breeze
Bright and Beautiful Beings! Children of Infinite Possibilities! NOW IS THE TIME! Please join us for the 33rd annual World Peace Day Celebration, December 31st, at 6 a.m. at Central Reform Congregation, 5020 Waterman in St. Louis' CWE. Now is the time for many things. Faith, Hope, Charity… clarity of purpose, courage of our convictions, patience, and dedication.
This past year has felt challenging to me, and perhaps to many of you. The world may have seemed chaotic, like a storm, a maelstrom of change. Last night (November 8), I felt the energy shift. Many of the results of Tuesday's midterm elections may certainly buoy us, and the good news continues. Significantly, one hundred women were elected to Congress, representing a rainbow of color and culture — Native American, Muslim, African-American, openly gay, immigrants, scientists, educators, mothers, survivors of violence, mothers who lost children and families to violence. How glorious to give that old adage a delightful new twist – "A Woman's place is in the House!" A week ago I wasn't sure we could rise above so many hurdles. Now I feel confident that the Winds of Change indeed are blowing. I can hear them now outside my window as I type.
That is why I am declaring that NOW IS THE TIME! It is time to come together and share our love, our compassion, our faith, our awareness that we are all one, and to declare our clear & passionate intentions to be lightworkers, peacemakers, stewards of the earth, who agree, (as Gandhi advised us) to "Be the change we want to see in this world". I am encouraged by wise words from the I Ching, "Before the beginning of great brilliance, there must be chaos." From Nietzsche, "One must still have chaos in oneself to be able to give birth to a dancing star." So I pray you will join in this world-wide hour of prayer & meditation for peace and planetary healing, and that you will grace us with your radiant presence, lighting up the pre-dawn darkness.
---
---
JZ Knight is the inventor and Dr. Matthew Martinez helped co-develop and run the initial patient trials in his office in Olympia WA. Blu Room Therapy consists of narrow band UVB Light, music, and the power of the mind which creates an atmosphere where thousands of users worldwide have reported healing benefits such as anxiety and pain relief as well providing help to heal auto-immune disease and cancer.
Sara Biermann a native of Webster Groves recently opened The Blu Room Wellness Center in Washington MO. There are 28 Blu Room locations in 12 countries with Washington, MO being the only location in the Midwest. "We have people traveling from FL,TX,AR,IL to receive therapy. Our out of town clients stay for a weekend or longer to receive consecutive treatments; It all depends on what their needs are and how quickly they want a shift."
What is a Blu Room session like? Ha! That is a loaded question. I invite you to come have your own session to find out. Healing and transformation of any sort will be unique to the individual not only in the sense of distinct genetic make — Blu Room sessions a week and each session is different.
Let me paint a picture. The Blu Room is an 11×11 room shaped in an octagon using sacred geometry from Nicola Tesla's work. All the walls, ceiling and floor are covered with stainless steel creating a mirrored effect of eternity. The UVB lights are attached to the walls and ceiling and there is a massage table in the center of the room. There are Blu led lights that line the room providing a soft blue colored glow. The client comfortably lays on the massage table fully clothed with eyes protected for a 20 min session. Soft music plays and the UVB lights turn on for the initial 3,6,9 min and then you relax absorbing the frequency created for the remainder of the session.
Some people report taking a power nap leaving them recharged for the rest of their day and others find its the perfect opportunity to visualize and meditate on what they want to manifest in their life. You can't "do" it wrong. When you enter the Blu Room, you are entering a place of non judgement. You will feel embraced by this frequency of pure unconditional love. When you focus on your intent without mentally feeling pulled in a hundred different directions your intent can manifest Godspeed. The Blu Room says whatever you desire… SO BE IT!!!
---
---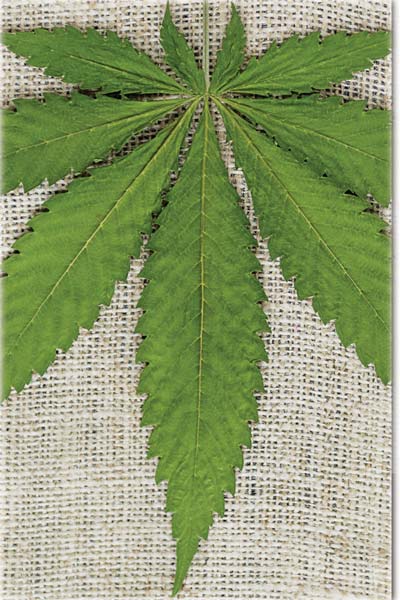 By Kelly Christensen
Do you ever find your heart beating faster? Shortness of breath? Your chest tightening? These are symptoms of anxiety that sadly many of us are familiar with.
Just the other day while driving to work I had to quickly pull over and stop my car. My heart was beating too fast and my brain was on a negative spiral downward regarding my ability to face what was ahead of me that day. First thing first… I dug through my purse a bit frantically, I was looking for my CBD tincture pouch. Once I had it I took out what I call "The Pro" bottle. This is my high dose emergency bottle. I take a dose. I take deep breaths. I repeat my mother's mantra that "I am strong, I am strong, I am strong". Then after a few minutes I was able to proceed on… I was calmer, stronger and hopeful. To me this is what anxiety looks like and how I treat it naturally.
Some of us experience anxiety on a regular basis and there are certainly many different levels and causes of anxiety. It seems we all have our own story about anxiety and about how we deal with it. Dr. Tiffanie Jones says "Ideally, we are taking preventative care approaches such as daily mindful breathing, avoiding toxic relationships, stabilizing blood sugar with adequate protein and essential fats, along with getting enough relaxing minerals from green vegetables."
Taking preventative steps can be challenging and that is why many people reach for medications that provide fast acting relief. However, many people don't know that sedatives like Zanax can be highly addictive and potentially lethal. Many people also don't know that CBD is an all-natural alternative and that it is extremely fast acting.
---
After suffering a debilitating shoulder injury, Jim Seidel, 57, initially thought he had just two options: living with the chronic pain brought on by the injury or undergoing major orthopedic surgery. Continuing on with the pain was out of the question, but Seidel was concerned about the risks associated with surgery and the recovery time that would be required. Fortunately, he discovered a third alternative after learning about the services available through Bluetail Medical Group's Dr. Kristin Oliver and Dr. Chris Wolf. Dr's Oliver and Wolf are partners at Bluetail Medical Group and pioneers in the field of regenerative medicine and stem cell therapy. By utilizing a patient's own stem cells and platelets to help to repair muscle, tendon, ligament, and other tissue, Dr. Oliver offered Seidel a safe and effective alternative to surgery with little downtime. After receiving his treatment, Seidel experienced a complete relief from his pain with only one week of recovery time.
Seidel's experience provides a great example of the benefits regenerative medicine can offer patients who are looking to avoid going under the knife. It's also a great option for those who want to avoid having to rely on opioid medications to manage their pain.
"When someone is no longer gaining relief from cortisone shots but would rather avoid surgery because they don't want to have the recovery time and possible side effects, including infection or possible addiction to opioid pain medication, regenerative therapy is proving to be a popular and effective alternative," notes Oliver . Per Dr Wolf : "People want to avoid missing work or having to put their active lifestyle on hold, and we've seen over the past decade that regenerative therapies address both of those concerns."
Read More…
---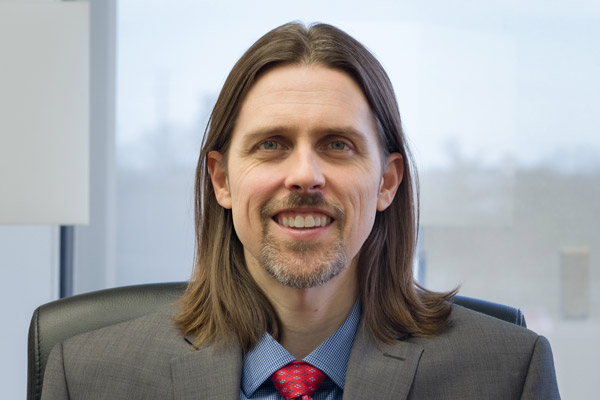 By TJ Williams, DC, PhD
The dreaded acne. It affects more than 85 percent of teenagers. But did you know that this skin condition has increased among adults? In fact, some eight million people visit the dermatologist every year for issues with their skin. We spend over a billion dollars for prescriptions and over-the-counter (OTC) products to cure acne, yet at best, these are short-term solutions. The only way to deal with acne once and for all is an inside out approach. What is going on inside your gut and your body affects your skin tremendously. Rather than attack acne through superficial solutions, Functional Medicine takes a roots-deep approach to acne and other skin problems. From that perspective, oxidative stress, which triggers inflammation, contributes to acne and a host of other problems.
Major Causes of Acne and How to Treat Them
Food Sensitivities, especially dairy.
Hormones (including growth hormones) in dairy contribute to acne. Two large controlled trials found that consuming cow's milk increased both the number of people who got acne and its severity. Other acne-triggering dietary culprits include processed fats like trans fats, which increase arachidonic acid levels and compete with omega-3 fats in the body, leading to more inflammation and acne. It's important to remove dairy and trans fats from your diet.
Sugar. Sugar raises insulin levels, which then promote the production of testosterone in women, as well as inflammation in general, causing acne. Large randomized prospective controlled trials (the gold standard of medical research) found people who had higher sugar intake and high-glycemic load diets (more bread, rice, cereal, pasta, sugar and flour products of all kinds) had significantly more acne.
Gut challenges. Check for parasites, yeast overgrowth, and bacterial imbalances and treat these things with the help of a Functional Medicine practitioner. Taking probiotics (such as lactobacillus), prebiotics, and digestive enzymes can improve acne. I have seen serious cystic acne resulting from gut imbalances and parasites that resolve when the gut is fixed.