---
Healthy Planet Spring Expo Set For March 31
Spaces Still Available For Exhibitors
Click here to download the registration form
Click here to download the 2-for-1 coupon
The Healthy Planet magazine invites everyone to come celebrate Spring at its 37th Natural Living Expo, Sunday, March 31, 10 am to 4 pm, at the Webster Groves Recreation Center in Webster Groves. The first 400 visitors to the expo will receive a free reusable tote bag. There will be healthy food and beverage samples including offerings from Sam's Vegan Kitchen and Edg-Clif Winery. Guests will also be able to get free health screenings, information and green products for your home and garden, your family and even your pets. Enjoy live music and enter a drawing for a $600 family weekend certificate to Trout Lodge YMCA of the Ozarks. Learn more about meditation, chiropractic, green home cleaning, yard and garden compost and mulch, nutrition, non-toxic personal care products, essential oils, green energy, biking and hiking trails, organic produce, animal rights, energy healing, fitness, biomats, portable saunas, stem cell therapy and much more.
---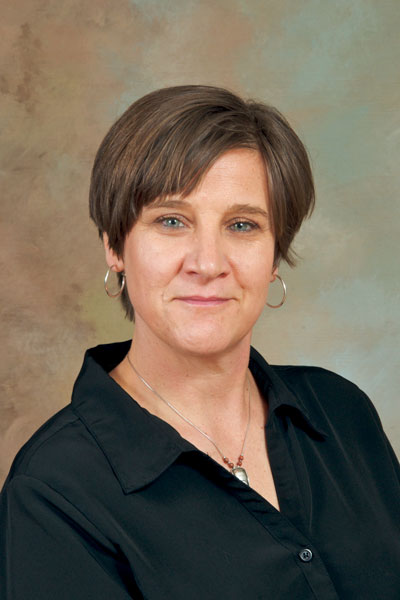 By Christine Kniffen, MSW, LCSW
How To Breathe New Life Into Your Relationship
It's easy to get complacent and it's easy to take your relationship for granted, although not consciously meaning to do so. We have busy lives, we fall into predictable routines and we forget that relationships are a living, breathing entity. Those who know me have often heard me compare this precious union to a living plant. Your indoor plant may likely be able to survive in the same Miracle Grow soil originally planted it in. However, it will not thrive without new nourishment from time to time. The same can be said about your relationship. So, I thought I would offer some ideas about how to nourish and care-take this all-important aspect of your life. The two best ways to do this involves learning to have fun together and creating some newness in your lives.
My first suggestion is to integrate some fun into your relationship. Some couples seem to struggle to do this. Individuals may find that they have very different ideas regarding what constitutes fun. They express a need to try to find common interests. Many couples realize this is missing and often express that sentiment in my office. I agree it's not good to be serious most of the time. Life can be serious, so we need to make a conscious effort to combat that in our relationship. Therefore, if you seem to have widely varied interests, do not stress. Instead, each person should write down 3 to 5 things that they consider fun. Then, the simple way to do this is alternate participating in each other's activities. This equates to compromise and the spirit of fairness that should be in the forefront of all individuals in a healthy partnership. Much of the time people discover fun in activities that they had never considered previously. This is part of the individual growing that happens in healthy relationships.
---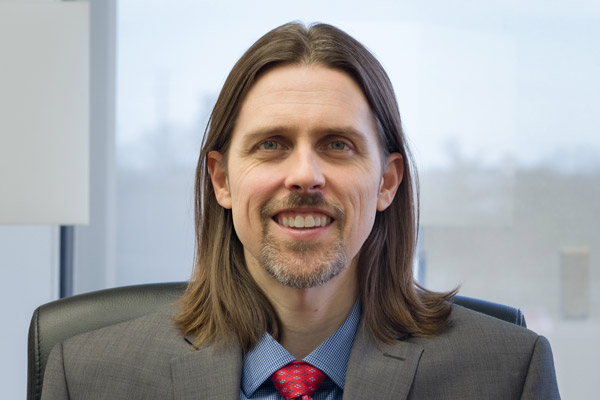 By TJ Williams, DC, PhD
February is all about the heart, so this month is a good time to talk about heart health. The conventional medicine approach to treating and preventing heart disease is at best misguided, and at worst harmful. Many people believe they are treating the cases of heart disease by lowering cholesterol, lowering blood pressure, and/or lowering blood sugar with medication. But the real question is what causes high cholesterol, high blood pressure, and high blood sugar in the first place—it is certainly NOT a medication deficiency!
If you say your genes are responsible, you are mostly wrong. It is the environment working on your genes that determines your risk. In other words, it is the way you eat, how much you exercise, how you deal with stress, the state of your hormones, and the effects of environmental toxins that are the underlying causes of high cholesterol, high blood pressure, and high blood sugar. That is what determines your risk of heart disease, not a lack of medication.
The research clearly shows that changing how we live is a much more powerful intervention for preventing heart disease than any medication. The "EPIC" study published in the Archives of Internal Medicine studied 23,000 people's adherence to 4 simple behaviors (not smoking, exercising 3.5 hours per week, eating a healthy diet, and maintaining a healthy weight. In those adhering to these behaviors, 93% of diabetes, 81% of heart attacks, 50% of strokes, and 36% of all cancers were prevented. And the INTERHEART study, published in the Lancet, followed 30,000 people and found that changing lifestyle could prevent at least 90% of all heart disease.
---
By Asia Muhammad, ND
Did you know that heart disease has been the #1 killer of Americans since the 20th and currently 21st century except the year 1918 where influenza killed more people? Heart disease is multifactorial and commonly results from chronic poor dietary and lifestyle choices. Cardiovascular disease is responsible for approximately 1 in 3 deaths annually in the United States. Costs for managing cardiovascular falls in the billions annually.
One of the most important risk factors for cardiovascular disease is high blood pressure. Typically the higher the blood pressure, the higher the risk of complications. It has been estimated that a 5mmHg reduction in systolic blood pressure (top blood pressure number) is associated with a 7% reduction in all-cause mortality. There is much debate around the recommended blood pressure goal. Even with blood pressures as low as 115/75, epidemiological data reveals a positive correlation between stroke and coronary artery disease.
Lifestyle modifications associated with a reduction in cardiovascular death risk include smoking cessation, Mediterranean diet focused high in fruits and vegetables, dark cocoa, and exercise. There are also naturopathic options available.
---
Knowledge is Power!
Learn Healing Techniques from Holistic Experts
at our Open House in Shrewsbury
By John Schmieder, Holistic Health & Fitness

We've recently expanded, and we are growing into one of the largest Holistic Health Centers in the region. We have 16 practitioners ready to help you heal, holistically. We invite you to come to our Open House and see some of these effective healing techniques for yourself and learn how to take control of your health and wellness, holistically!
You will learn about:

Hand Reflexology
Emmanuelle will provide free hand Reflexology from 11-1 both Saturday and Sunday at the open house. Her gentle and intuitive touch is heavenly… and healing.
Classes
We will have classes on Nutrition, Naturopathy, Counseling, Doulas, Thermography, Health Coaching with Jackie, and more. For a schedule of class times, visit www.Holifit.com and look under "Events".
---
By Nancy Solomon
Saint Louis University has become Missouri's first institution of higher education to commit to matching all electricity used in student residence halls with renewable energy through Ameren Missouri's Pure Power Program.
Four years in the making, the initiative was driven by students, led by Douglas Fritz, a senior who founded Green Billikens and co-chairs the Sustainability Committee for the Student Government Association.
"We made it happen during our bicentennial year, creating a campaign around sustainability that focuses on making our campus greener for the next 100 years for future Billikens," Fritz said.
"There's a lot of overlap between environmental justice and our Jesuit mission."
To match every unit of electricity used in residence halls, SLU is purchasing Renewable Energy Certificates for energy that is produced through Midwest wind farms.
---