---
By Peter Murphy,
Solar Program Director for Midwest Renewable Energy Association
With many working from home since March, you may have noticed just how much electricity you use every day: a light left on, an always-running laptop, devices with their tangle of chargers. For Julie Downs of Waterloo Illinois, and Robert McMullen of University City, these devices will soon be powered in part by solar power.
Both of these solar installations are actually making it more affordable for others to do the same. That's thanks to Grow Solar St. Louis and Grow Solar Metro East, partnering community-based programs offering free education about solar matched with a bulk purchase program. These programs bring residents and small business owners from the greater Gateway region together to lower the price of solar while increasing the deployment of clean energy.
The Downs' and the McMullens' new solar systems have already helped push the programs across the first goal line. "We have a series of participation benchmarks, and once we collectively surpass each of them, there's an increased discount for everyone who participates," said Glenda Abney, Director of EarthWays Center of the Missouri Botanical Garden. "The more people who join the program, the lower the price will be for everyone. In addition to the cost-saving benefits of installing renewable resources, solar can help reduce impact on the environment and improve an individual's quality of life."
---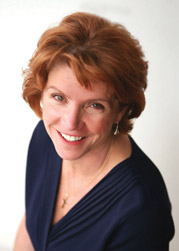 By Dr. Amy Davis, MD
Alot has been learned about COVID-19 since the onset. It is highly contagious and can mutate. It can be spread through asymptomatic individuals.
Symptoms vary greatly. All body systems can be impacted resulting in respiratory, cardiovascular, immunological, kidney, liver, gastrointestinal, and neurological crises. Severity of the infection varies greatly from asymptomatic to life-threatening.
Inflammation enhances the binding and entry of the virus into cells. Coronavirus negatively affects the ability of the innate immune system to fight off the infection. COVID-19 can delay or destroy macrophages which are large white blood cells that locate and eat viruses. The impact on macrophages interferes with cytokine production (immune modulators) and antibody production against the virus. The end result is a virus has the ability to hijack your immune system making it more destructive.
Populations that are at risk of developing severe disease include: Metabolic syndrome, diabetes, hypertension, autoimmune disease, and any chronic inflammatory condition. This puts people at higher risk because they are associated with a dysfunctional immune system which sets the stage for more serious outcomes. "Cytokine storm" is an overwhelming inflammatory response from a dysfunctional immune system and is seen in COVID-19 patients. Coronavirus is the trigger, but the immune response can be deadly.
---
Article courtesy of the Clean Air Partnership
Even as concerns related to the ongoing coronavirus pandemic remain top of mind, there is no doubt that air pollution is also a global public health emergency to be conscious of during the remaining summer months when the potential for poor air quality conditions is higher. In recent weeks, the St. Louis metro area has seen its fair share of scorching temperatures and a related increase in the number of days when the air quality has been in unhealthy ranges, particularly for those sensitive populations who are more vulnerable to ozone pollution.
While ozone is not visible to the naked eye, the fact that it can negatively affect one's health is crystal clear; and those effects can be from both short-term and long-term exposure to ozone pollution. With that in mind, here are five important things to consider when it comes to air pollution:
---
The Good, The Bad, The Ugly
The Good. My wife Niki and I had tickets to see Hamilton at the Fox Theater this past Spring, but like so many other things, the performance was canceled due to the pandemic. So Niki was very pleased to see that it was available with original cast as a movie on Disney+. I had my doubts about Hamilton only because I had heard it was done in rap and hip-hop style music. Since I didn't understand or appreciate this type of music, I went into watching it with skepticism. After all, everyone raved about CATS and I found that musical dismal. Hamilton however took me to a place I have never been. The music, the cast, the choreography, the voices and the story were simply amazing. I took to rap like learning a new language and I got chills numerous times during the performance. We watched it for a second time with subtitles which helped me catch some of the fast-paced dialogue. For those of you who are rap-impaired, I strongly suggest you see this musical masterpiece. Phantom is still number one in my heart, but Hamilton is now number two and Music Man slid down a notch to third. All three musicals have etched a place in my heart and mind for all time. Guess you can teach an old dog new tricks. I am so glad I was "in the room where it happened!"
---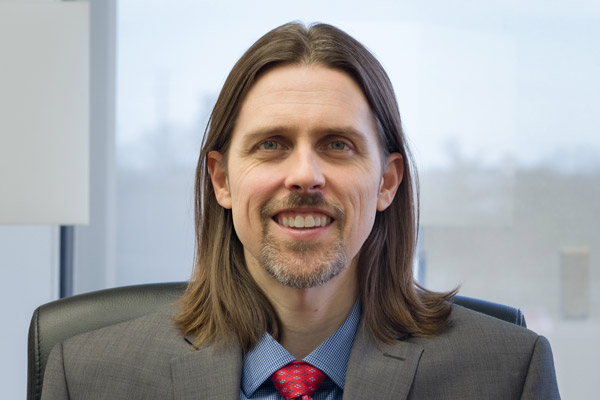 By TJ Williams, DC, PhD
Skin cancer is the most common cancer in the United States. One in eight people will get some form of skin cancer during their lifetime and one in fifty will get melanoma. This makes skin protection important for everyone. However, sun exposure is tricky because you need sun exposure to make Vitamin D.
Exposing 90% or more of your skin to the sun until you get a Minimal Erythema Dose (MED) will produce around 20,000 IU of Vitamin D in your skin. The MED is how much sun exposure it takes for your skin to turn slightly red. For white skin in the beginning of the season this is about 15-20 minutes. For pigmented skin, it can be up to 45 minutes initially.
We are currently experiencing an epidemic in Vitamin D deficiency in this country due to our avoidance of the sun, working indoors, and use of sunblocks and sunscreens that prevent the production of Vitamin D in our skin. Low Vitamin D levels have been associated with an increased risk of many significant diseases including several different types of cancer. Low Vitamin D is also associated with Metabolic Syndrome, chronic inflammation, autoimmune diseases, and cardiovascular disease. This is one of the reasons we prefer graded sun exposure with protective covering and limiting sun blocks to high risk burn areas. This allows you to produce Vitamin D in your skin yet prevent excessive sun exposure and sunburn.
---
By Paul MacFarlane and Bill Grivna
Like everyone else, the St. Louis T'ai Chi Ch'uan Association has found itself having to change its usual class schedule in response to the corona virus. We hope to have in person classes when our fall semester begins in September. We may limit class size, have live stream classes, or some combination of the two. One thing is certain, we must be mindful of the world around us so we can respond to change, much like the practice of T'ai Chi itself.
You've probably seen people practicing T'ai Chi on TV, in a movie, or even locally, in a park or at the botanical garden. You know it's a slow moving, graceful exercise that is supposed to be beneficial. You may have heard that at advanced levels it is a formidable martial art based on relaxation, yielding, and using an opponent's energy against himself. But what do you really know about the many health benefits that can be gained from this wonderful, relaxing exercise system?
T'ai Chi, when practiced regularly, has been said to improve relaxation, concentration, coordination, flexibility, postural alignment, and both physical and mental balance or centering. T'ai Chi is a weight bearing exercise, and recent studies show that weight bearing exercises improve brain health. If some or all of this sounds intriguing to you, then we'd like to introduce you to the St. Louis T'ai Chi Ch'uan Association, a not-for-profit organization has been offering classes in the art of T'ai Chi Ch'uan since 1979.