---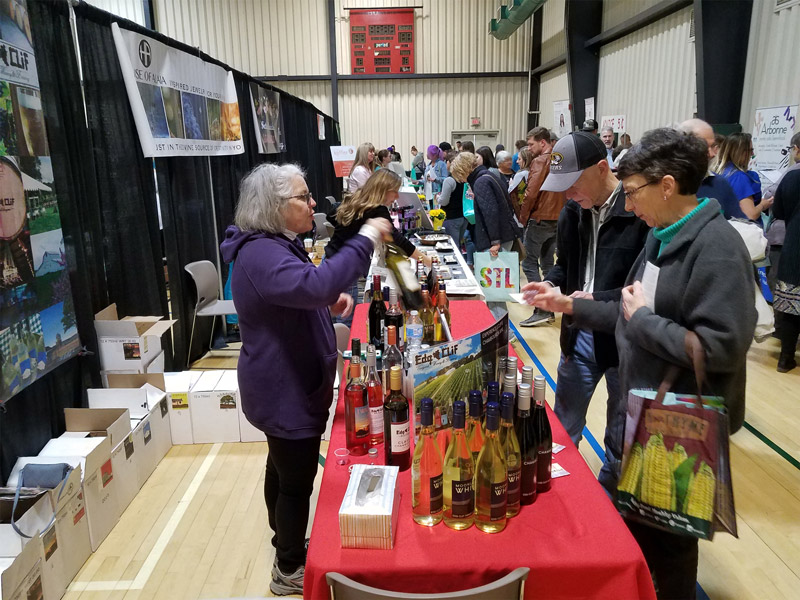 Click here for registration form.
The Healthy Planet magazine invites everyone to come celebrate the first week of Autumn at its 38th Natural Living Expo, Sunday, September 29 10 am to 4 pm, at the Webster Groves Recreation Center, 33 East Glendale Road in Webster Groves.
More than 60 exhibitors will share information, goods and services pertaining to health, wellness and sustainable living.
There will be numerous food and beverage samples, free health screenings, chair massages, free tote bags, live music, green products for your home, garden and your family. Learn more about topics such as meditation, chiropractic, green home products, yard and garden compost and mulch, nutrition, non-toxic personal care products, essential oils, green energy, sustainable living, organic produce, animal rights, energy healing, fitness, biomats, healthy foods, and much, much more!
---
---
Article courtesy of the Clean Air Partnership
2019 is a milestone year for three local entities playing a significant role in raising awareness about all the ways people can reduce emissions to help keep the air quality in healthy ranges – making the great communities in the St. Louis region even better places to live, work and study. Like the Clean Air Partnership, Citizens for Modern Transit, RideFinders and the St. Louis Green Business Challenge are focused on encouraging and inspiring voluntary steps to help improve the environment, and we're pleased to highlight them as they celebrate their 10th, 25th and 35th anniversaries.
The St. Louis Green Business Challenge is a program of the Missouri Botanical Garden that helps businesses of all types and sizes to integrate "Triple Bottom Line" (fiscal, social and environmental) measures into the daily operations common to every business. As a part of the program, participants identify and adopt strategies that improve financial performance and engage employees in voluntary measures to reduce environmental impacts. Since its launch in 2010, 233 companies – representing more than 150,000 employees – have joined the Green Business Challenge. St. Louis' ongoing commitment to sustainability is reflected in the numbers, with 47% of these companies participating for three or more years, and a Green Decade Honor Roll of 13 companies have been engaged for the entirety of the program's existence.
---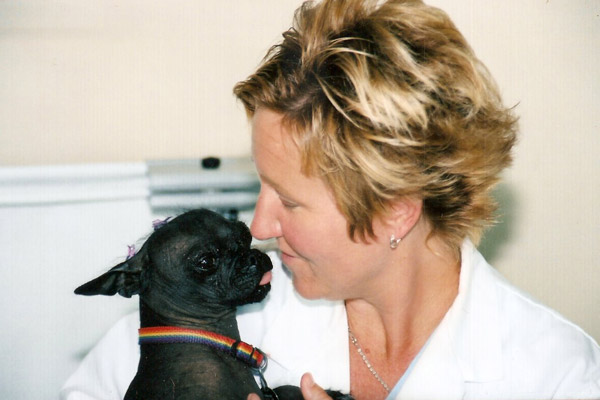 By Teresa Garden, DVM
Hypothyroidism is the most commonly diagnosed endocrinopathy in the dog. It is also OVER diagnosed and this can lead to unnecessary treatment. Hypothyroidism results in a decreased production of thyroid hormone from the thyroid gland. Ninetyfive percent of the time the disease is caused by destruction of the thyroid gland from lymphocytic thyroiditis, thyroid atrophy, or a tumor. Lymphocytic thyroiditis, caused by an immune-mediated mechanism, is the most common cause of hypothyroidism in our dogs. Clinical signs occur when 75% of the gland is destroyed.
Any breed of dog may develop hypothyroidism but some breeds are genetically predisposed. Thyroiditis is heritable in the Beagle, Borzoi, Golden Retriever, Great Dane, Irish Setter, Doberman Pinscher, and Old English Sheepdog. The disease occurs in young to middle age dogs. Spayed females and neutered males are at increased risk compared to sexually-intact dogs.
Clinical signs of hypothyroidism are subtle and have a gradual onset. Symptoms to watch for are lethargy, exercise intolerance, heat-seeking, weight gain, mental dullness, decreased appetite, and constipation. Symmetrical thinning hair or hair loss on the back and sides that does not itch may be a common symptom noticed by pet owners. This may be accompanied by a "rat tail"…hair loss on the tail. Other dermatological symptoms are hyperpigmentation, failure of hair growth, pyoderma, and seborrhea.
---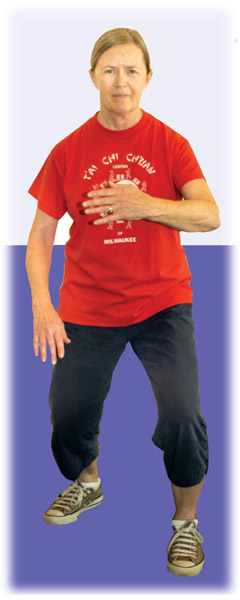 By Paul MacFarlane and Bill Grivna
You've probably seen people practicing T'ai Chi on TV, in a movie, or even locally, in a park or at the botanical garden. You know it's a slow moving, graceful exercise that is supposed to be beneficial. You may have heard that at advanced levels it is a formidable martial art based on relaxation, yielding, and using an opponent's energy against himself. But what do you really know about the many health benefits that can be gained from this wonderful, relaxing exercise system?
T'ai Chi, when practiced regularly, has been said to improve relaxation, concentration, coordination, flexibility, postural alignment, and both physical and mental balance or centering. If some or all of this sounds intriguing to you, then we'd like to introduce you to the St. Louis T'ai Chi Ch'uan Association, a not-for-profit organization has been offering classes in the art of T'ai Chi Ch'uan since 1979.
"The five principles we practice are: relax and sink, separate the weight, waist as commander, body upright and beautiful lady's wrist, " said Michael David, President of the Association. Mr. David has practiced the Yang Style Short Form, as taught by the Association for nearly twenty years. And like most of the Association's students, T'ai Chi Ch'uan has changed his life in countless ways. Mr. David experienced a more relaxed manner at work, increased health and vitality, plus improved balance and strength. David adds, "These benefits come subtly, like laying a sheet of paper on top of a sheet of paper. Over time, you find the way you sit, stand and move tends to change. You gain strength, balance, suppleness, stamina, and most of all, a more meditative approach to daily living."
---
After suffering a debilitating shoulder injury, Jim Seidel, 57, initially thought he had just two options: living with the chronic pain brought on by the injury or undergoing major orthopedic surgery. Continuing on with the pain was out of the question, but Seidel was concerned about the risks associated with surgery and the recovery time that would be required. Fortunately, he discovered a third alternative after learning about the services available through Bluetail Medical Group's Dr. Kristin Oliver and Dr. Chris Wolf. Dr's Oliver and Wolf are partners at Bluetail Medical Group and pioneers in the field of regenerative medicine and stem cell therapy. By utilizing a patient's own stem cells and platelets to help to repair muscle, tendon, ligament, and other tissue, Dr. Oliver offered Seidel a safe and effective alternative to surgery with little downtime. After receiving his treatment, Seidel experienced a complete relief from his pain with only one week of recovery time.
Seidel's experience provides a great example of the benefits regenerative medicine can offer patients who are looking to avoid going under the knife. It's also a great option for those who want to avoid having to rely on opioid medications to manage their pain.
---