Ackermann's Swim Program & Summer Swim Camp
Teaching children 4-11 the life skill of swimming and water safety since 1942. Family owned and operated at the same location, 1044 Curran Avenue, Kirkwood, MO 63122. Group swim lessons in 4 heated pools with different water levels for progressive safe learning. Enrollment by one or two week sessions. Hours 9:10 a.m. to 2:00 p.m., Monday through Friday. Drop off and Pick up at curb. Well organized program with large playground. Red Cross Certified Teaching Staff. Providing children a non-competitive, safe, teaching environment in which to build confidence and self-esteem. Visit ASPKirkwood.com.
---
STAGES Summer Performing Arts Academy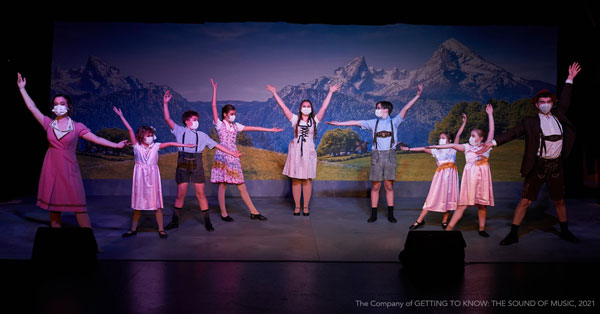 STAGES Performing Arts Academy offers an exciting variety of Musical Theatre camps, workshops, and productions for students of all ages and abilities. Act, dance, and sing all Summer long while learning new skills and techniques. Classes include Musical Minis, Page to Stage, Act It Out, Musical Theatre Mayhem, Dance Intensive, and more! And don't miss out on the Broadway Performance Workshops of Winnie the Pooh KIDS, Disney Descendants, The Lightning Thief, and Assassins. It's all at STAGES Performing Arts Academy this Summer. Register today at www.StagesStLouis.org or call 636.449.5775.
---
YMCA Day Camps & Camp Lakewood
At the YMCA, we can't wait to welcome your child to enjoy summer as it should be: fun, action-packed, and most of all, safe! Safety is our first priority and we are committed to following guidelines set forth by our local health officials.
We offer camps throughout the summer for ages 3-17. Camps range from traditional outdoor camp to special interest camps such as sports, aquatics, arts & humanities, and teens. We also offer Before & After Camp Care as an add-on at an additional fee.
The YMCA has been helping youth learn and grow for over 100 years and draws upon that experience to operate high quality, inclusive, supportive and safe camps. Your camper will be engaged by our trained, dedicated staff team in fun and enriching activities that keep youth active, develop new friendships, promote learning, and build self-esteem and leadership skills.
Take adventure to a higher level at YMCA Camp Lakewood, our overnight camp. At Camp Lakewood, kids love the extensive list of activities we offer, which create opportunities to challenge, inspire, create and enjoy. From arts & crafts to horseback riding, zip lines to kayaking, Camp Lakewood's activities are second to none and everything campers love.
---
YuCanDu Art Camps
Grades K-3rd, 1st-5th, 3rd-6th, 6th-9th.
Yucandu Art Studio believes everyone is creative and that when you give kids great materials, they make GREAT art! Yucandu is such a fun & inspiring place to be and the camp projects are so cool and fun to make! Send your child to a place where they will grow as a budding artist and come home saying, "That was the best camp ever!"
Grade levels can be going into or out of, or both, whichever is best for you. You can do different themed camps all summer long!
Spring Break Camp K-5th
Join us for FOUR days of paint, mosaics & FUN FAVORITES! $295*
Mon-Thurs, 9am-2pm, March 21-24 or custom a different week with your own group of 8 or more kids.
For more information click on our ad or call 314-963-4400 or visit www.yucandu.com