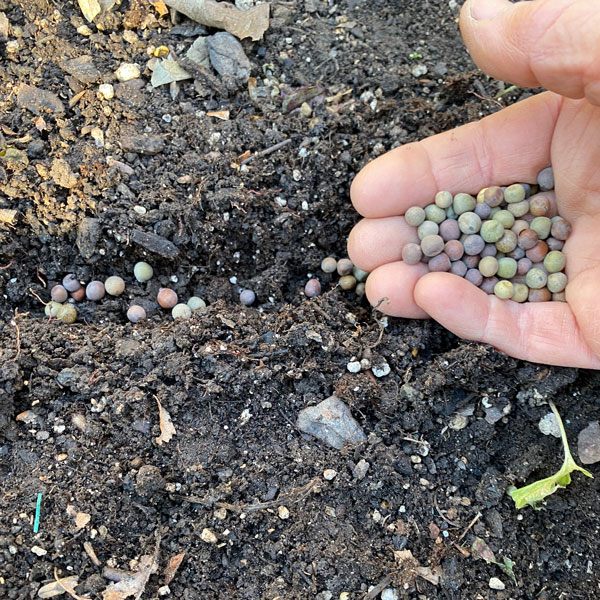 By Linda Wiggen Kraft
Healthy Planet Green & Growing Editor
March is the time to begin planting seeds into the ground of our gardens. It is perhaps the most sacred of gardening connections to Mother Earth. It is a ritual of communion, hope and joy that a tiny seed that holds the universe of a plant will grow into a gift of life.
The physical act of holding a seed in our hand, placing it into the soil, covering it, watering it and letting the sun, rain, stars and heavens shine down upon it while the womb of soil nourishes it, is one of life's miracles.
Planting seeds can bring great joy especially in trying times like now. In fact, one of my favorite authors is Native American Scientist and Professor of Botany, Robin Wall Kimmerer. She speaks beautifully about honoring the earth in these times, "Even a wounded world is feeding us. Even a wounded world holds us, giving us moments of wonder and joy. I choose joy over despair. Not because I have my head in the sand, but because joy is what the Earth gives me daily and I must return the gift."
The joy of planting seeds of course includes knowledge of what, when and where to plant. Early March and the beginning of spring is when cool weather vegetable and flower seeds can be put into the ground. The temperature of the soil is the best guide for when seeds will germinate, with forty degrees Fahrenheit minimum for most. If the soil is too cold, germination won't take place, so planting a few weeks later when the soil warms will be fine.
Vegetable seeds for early March planting include: arugula, beets, bok-choy, broccoli, broccolini, cabbage, carrots, collards, chard, kale, kohlrabi, lettuce, mustard greens, onions, parsley, peas, potatoes, radish, spinach and turnips. Seed packages have information about how to plant and also include "days to harvest". The length of time to harvest is from when the seeds germinate and grow above ground. It may take days or even weeks for this to happen. Use that time to calculate when the plant will be ready to eat.
Some flowers are edible cool weather lovers. Nasturtium is a beautiful edible whose leaves and flowers have a peppery taste. Their seeds can be planted in mid to late March. Seeds of some plants should be sewn a month before the last frost, April 15th on average. Bread Seed Poppy needs some cold before germinating. Not only is it a beautiful flower, the seed heads are filled with poppy seeds for eating. Calendula is both edible and medicinal. Cornflower has edible petals. Seeds of cornflower, calendula, larkspur, nigella (love-in-a-mist) and linaria can all be put in the ground a month before last frost. Sweet smelling Sweet Annie, whose pleasant fragrance is used in dried wreaths and potpourri should have its seeds directly sewn onto the ground a few weeks before last frost.
There are some other cool weather plants that can be planted in March, but the list above will get your garden growing. Let your hands touch the earth by planting seeds and watching the miracles of plants grow. These edibles and flowers will let bring you joy. As Robin Wall Kimmerer says: "…joy is what the Earth gives me daily and I must return the gift."
Linda Wiggen Kraft is a landscape designer who creates holistic and organic gardens. She is also a mandala artist and creativity workshop leader. Subscribe to her blog and Instagram on her website: www.CreativityForTheSoul.com. Call her at 314 504-4266.