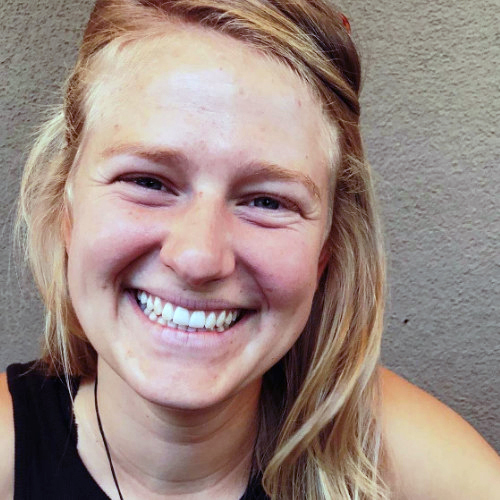 By Fredericka Brandt, Education & Outreach Coordinator, USGBC-Missouri Gateway Chapter
At our recent State of the Chapter & Social, we learned how sustainability is integrated into every aspect of a learners' day at Flance Early Learning Center, located just north of Downtown St. Louis. We were honored and excited to celebrate their achievement as a 2021 Green Robbin School by the U.S. Department of Education. Individuals, businesses, and organizations attending the State of the Chapter were also able to learn details on the Bipartisan Infrastructure Law and Build Back Better Act and how USGBC is putting together guidance for programs available in support of green building across the country. 
Our annual State of the Chapter & Social is a reflection of what we have learned and connected on in the previous year, a celebration of community, and what look forward to focusing on in the upcoming year. This year, we will continue to focus on the urgent issues of climate change and racial equity.
From our Educational Program in August 2021 featuring Doug Pierce, Global Resilient Design Director and Architect at Perkins+Will Minneapolis, we clarified key resiliency issues and the most current state of climate change. In 2021 the United States experienced extreme weather. Extreme temperatures reached 115 degrees in the Pacific Northwest, which was not expected by the climate science community until 2040 or 2050. A 1,200-year-old Mega-Drought, wildfires, and extreme winter storms in Texas left millions without power. Extreme rain and flash floods, flooding, a derecho in the Midwest. Sea level rise. Biodiversity loss. Social inequity. Loss of social trust in capitalism. And, a pandemic. Does this spark an urgency within you to take action?
Urgency has been sparked for climate and racial equity in the Green Buildings Are Better community, your community. USGBC-Missouri Gateway Chapter is here to ignite this within you too, providing educational programs that demand ambition and action TODAY to accelerate sustainable solutions that will create a resilient, prosperous, and equitable FUTURE. It's time for resilience. It's time for equity. It's time, for URGENT ACTION.
In addition to educational programs, the 2022 USGBC-MGC Events Calendar features community and member events, Green Schools events, and energy efficiency trainings. In addition, morning Coffee Breaks will jump start your day, virtually, every first and third Friday of the month from 10:00 – 10:30 am discussing hot topics with featured guests! 
Join your community in taking urgent action on climate change and racial equity; attend one of our Evening Educational Programs happening on the second Tuesday of every month at 5:30 PM, and build up your connections. You can start Tuesday, February 8th at a discussion forum – gain an understanding of designing in community connections, operations, communication, and policy for resiliency in our built environment and more specifically, for our low-income residents who are disproportionately affected by climate change and its extreme weather events. Speaker, Cady Seabaugh, Senior VP and Director of New Market Tax Credits and Strategic Initiatives at McCormack Baron Salazar, will share real-life examples of resiliency and bring lessons learned home, to our Gateway region. All are welcome. Learn more or register at www.usgbc-mogateway.org. 
At the 2023 State of the Chapter & Social we look forward to reflecting on how we embraced this quote from Angela Davis, which is prominent at George Floyd Square in Minneapolis, Minnesota, in all our work to make every building a green building, "You have to act as if it were possible to radically transform the world. And you have to do it all the time."