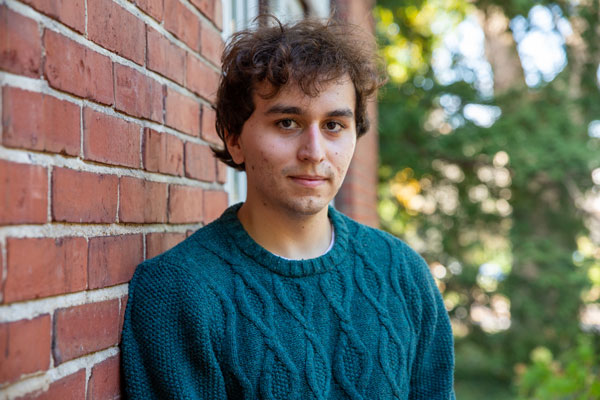 By Josh Valeri, Intern
Missouri Coalition For The Environment
This summer, Missouri Coalition for the Environment (MCE) will be working with the Greenwood Cemetery Preservation Association to help clear invasive bush honeysuckle plants from Greenwood Cemetery in Hillsdale, Missouri.
In recent years, volunteer teams have made much progress in uncovering graves at this historic cemetery through the removal of bush honeysuckle, among other forms of restoration. But there are still significant stretches of the cemetery's 31.85 acres that are dominated and obscured by this invasive plant.
Native to eastern Asia, bush honeysuckle was introduced to North America at the end of the 19th century. According to the Missouri Botanical Garden, this plant became more prevalent in the late 20th century when it was planted for wildlife habitats, erosion control, and ornamentation. Bush honeysuckle grew rapidly throughout the St. Louis region, out competing native plants, harming native animal habitats, and even increasing human exposure to diseases from ticks and mosquitoes. In Greenwood Cemetery and throughout Missouri, the plant can be identified by its "pale yellowish-white flowers and bright red, nearly translucent berries," according to the Missouri Botanical Garden.
According to the Greenwood Cemetery Preservation Association (GCPA), Greenwood Cemetery dates back to 1874, when it was established as "the first commercial, non-sectarian cemetery for African Americans in the St. Louis metropolitan area." Consequently, many African American families with a history in St. Louis can trace their ancestry to graves found in this cemetery.
Restoring Greenwood Cemetery not only helps these families to connect with their ancestors, but it also increases awareness of important African American history in St. Louis. According to GCPA, "there is no doubt of Greenwood's historic, cultural, and social importance to St. Louis, and particularly St. Louis African Americans." GCPA has noted that many important historical figures are buried at Greenwood, including Harriet Scott (wife of Dred Scott), Charleton Hunt Tandy (civil rights advocate, lawyer, and U.S. Marshall), and Grant Green (jazz guitarist), just to name a few. By restoring Greenwood Cemetery and telling its history, GCPA works to honor the people buried there.
Restoration of Greenwood became necessary after financial problems led to neglect of the grounds in the 1990s, according to GCPA. In 1999,an organization called Friends of Greenwood was formed to begin restoration work, which GCPA took over in 2016.
For more information on MCE's partnership with GCPA this summer, stay tuned for updates on MCE's Facebook page, Instagram, and Twitter.