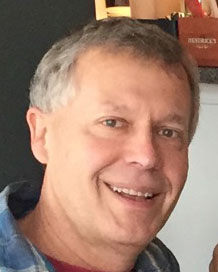 By Daniel F. Hellmuth, AIA, LEED AP, EcoDistricts AP
USGBC-Missouri Gateway Chapter Founder
Principal, Hellmuth + Bicknese Architects, www.hellmuth–bicknese.com Director, Urban EcoBlock, www.urbanecoblock.org 
Back in 2001, when the St. Louis (now Missouri Gateway) Chapter of the U.S. Green Building Council was founded, it was heady times. I was lucky enough to become the first chair and we were just getting our architectural firm started as well. We felt like pioneers and LEED was just emerging as a recognized green building rating tool. Much of the early emphasis was on energy and water but the sustainability movement soon became much broader. The relationship between the act of building and its negative impact on the environment including people was becoming clearer. Materials extraction and off-gassing, low level water pollution, light pollution, nutrification, and global warming were just some of the environmental issues. But luckily, all of us, architects, owners, engineers, contractors, building professionals were beginning to find effective and tested solutions for green infrastructure, conservation stormwater management, healthy building materials, and renewable energy sources. We were finding solutions to a broad range of problems, not just complaining about them!
Over the years, LEED has become a gold standard of best building practices, the cost of green materials has come down along with the price of solar panels while their efficiency has steadily increased. We have even learned how to make buildings net positive producers of energy and water while dramatically reducing the amount of construction waste. Sustainable food, urban agriculture, living and edible roofs have also become a part of green building along with the concepts of resiliency and passive survivability.
The social equity side of things has been perhaps what we have learned the least about, but we are beginning to learn more about this too as well as how to effectively address inequity. Facing up to our complicated history, acknowledging the need for environmental (including water and energy) justice has been a wake-up call for some while a daily experience for others. Black Lives Matters, Native American and migrant rights are all exposing the inequity in housing, water supply, and contaminated building sites all to do with the built environment. We have an unparalleled opportunity as well as challenge to rebuild our inner cities which have been devastated by poverty, racism and neglect.
In many ways, building is an expression of our culture and a reflection of on our society. So where we will be 20 years from now, all depends on how we embrace our past, celebrate our diversity and envision the future. How can we integrate plants wildlife back into our cities on a more fundamental level? How can we integrate sustainable food systems into our cities and local food systems into our rural areas? How can we provide affordable green buildings for those who are not able to afford it? How can we ensure our built environment makes us healthier and more productive? How can we integrate artificial intelligence into our buildings to enrich our lives and not to snoop on them? How can we re-wild many of the grayfields that are no longer viable? How can we equitably and sustainably rebuild our inner cities? Just as 20 years ago, we had many questions and learned to ask many more. We will find exiting and effective answers to these new questions as well as ones we have yet to envision!