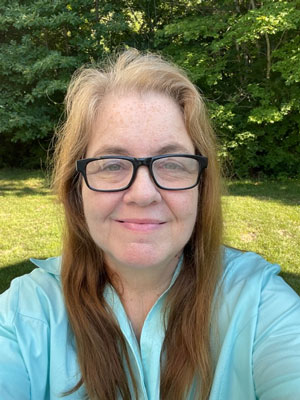 By Susan Hunt-Bradford 
Fall is in Full Swing
Last month, I declared September as my favorite month, but I'm feeling good about October. There's a possibility that these months may be neck and neck. I take my weather seriously, and October is forecasting some beautiful fall temperatures, which makes me so happy. Also, there are plenty of things to do this month.
In this issue, my column about hiking in Missouri and Illinois showcases what our area offers outdoors in autumn. Mike Ochonicky has another great list of ArtFul Living events throughout October, and the Missouri Botanical Gardens continues with Chihuly during the day through October 15. For those who love to dine at "green" restaurants, the Green Dining Alliance showcases restaurants throughout the area that fall under their certification program. If you are going to eat out, consider choosing a restaurant featured as a green dining restaurant.
Makers Market has their annual event on October 21 at Watson Trail Park. And for those who want to cook up something delicious, Natalie Toney has given us two great recipes in this issue.
I can't let this month go by without stating that the ASPCA has officially declared October as Adopt a Shelter Pet Month.
There are many beautiful things about adopting a shelter dog, cat, rabbit, or whatever pet you choose. I have been fortunate to have had many amazing dogs and a cat throughout my life, enhancing my life and providing unconditional love.
Daily on Facebook, I see many great dogs and cats for adoption through rescue groups and shelters. A huge thank you to all the shelters and rescue groups, not only for all you do but for the heartbreak you must experience daily while trying to help. I know the shelters and rescues are full, yet they carry on and do their best with their resources. The sheer number of dogs and cats has got to be overwhelming. We all owe you a debt of gratitude for everything you do and try to do. Thank you to all the fosters and those who have adopted a shelter dog or cat.
The greatness of a nation can be judged by the way its animals are treated — Mahatma Gandhi.
So, enjoy October and all the great events and beauty our area offers.