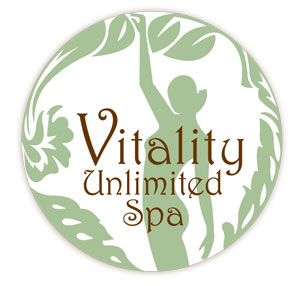 Unlocking Radiant Skin
Your skin is your body's first line of defense against the harsh elements of the world. Daily exposure to sun damage, pollutants, dry air, and cooler temperatures can leave your skin feeling tired, dull, and prematurely aged. At Vitality Unlimited Spa, we understand the importance of taking care of your skin, and our range of facial treatments is designed to help you achieve a complexion that radiates health and vitality.
Understanding the Benefits of Facials
Facials are more than just a relaxing spa experience; they are essential to maintaining healthy, glowing skin. Here's what you can expect from our facial treatments:
Personalized Evaluation: Our skilled Esthetician will assess your skin type, discuss your needs and concerns, and make treatment and product recommendations accordingly. Whether your skin needs detoxification or hydration, we have you covered.
Deep Pore Cleanse: Every facial begins with a deep pore cleanse to remove dirt, oil, and impurities that can clog your pores. This crucial step helps prevent acne breakouts and improves the overall texture of your skin.
Exfoliation: Exfoliation is essential for removing dead skin cells to reveal the fresh, vibrant skin beneath. Over time, regular exfoliation can reduce or even eliminate acne scars and blemishes.
At-Home Care: Our Esthetician will recommend a personalized at-home skincare routine to ensure your skin continues to look and feel its best.
Experience the Power of Skin Fitness
We trust and use Skin Fitness Therapy products for all facial treatments at Vitality Unlimited Spa. The perfect marriage of natural ingredients and scientific expertise, these products include:
Natural Ingredients: Skin Fitness Therapy products utilize fruit extracts and other natural ingredients to address various skin types and concerns. Even the most sensitive skin can benefit from their gentle, natural formulations.
Clean Formulas: Skin Fitness' commitment to clean beauty means that all formulas are free from chemical fillers, sodium lauryl sulfates, propylene glycol, and parabens. You can trust that your skin receives the best care without harmful additives.
If you're looking to get glowing on your journey toward healthier, more beautiful skin, Vitality Unlimited Spa is here to help. For a complete list of our skin care services, please visit VitalityUnlimitedSpa.com. Then, make an appointment online or by calling 314.968.1808. After all, your skin deserves the best!