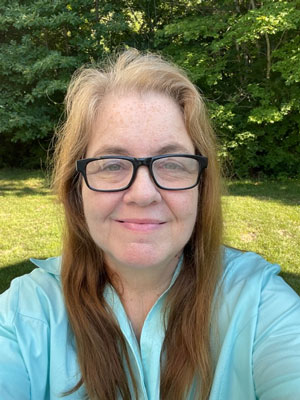 August: Summer isn't over yet!
By Susan Hunt-Bradford
Trying to find a way to be outdoors and deal with the heat can be a challenge but can also be fun. The Missouri Department of Conservation has a great event: Nocturnal by Nature, a free nighttime event Saturday, Aug. 12 from 7:30-10:30 p.m. at the August A. Busch Memorial Conservation Area in St. Charles. Check out page 4 for more info.
If you haven't had a chance to go on a vacation or even a weekend road trip don't forget Missouri and Illinois have plenty of great beaches and places to feel like you've had a fun weekend without having to travel too far or spend too much money.
Do remember though, that if you want to go swimming, rivers, lakes and ponds are different than swimming pools. You should always wear a life jacket. Waves and currents can make you fatigued. Even good swimmers should use caution and wear a life jacket. Most of these beaches don't have lifeguards. Also, go to health.mo.gov and read their information on reducing your risk of waterborne illness when swimming in natural bodies of water.
Now that you have done those two important safety checks, here are some beaches around St. Louis. Check their websites before you go as some have very specific rules and regulations, some don't allow pets, some have a fee to get in, etc. Most I saw had beaches open only until September 5.
Keyesport Beach. 50 miles from STL. Carlyle Lake, IL. www.Carlylelake.com
Grand Glaize Beach. 2 hours and 40 minutes from STL. Osage Beach, MO. www.lotospmarina.com
Fugitive Beach. 1 hour and 50 minutes from STL. Rolla, MO. www.fugitive-beach.com
Lake Shelbyville. 2 hours from STL. Shelbyville, IL www.lakeshelbyville.com
Lake Boutin Beach at Trail of Tears State Park. 1 hour and 40 minutes. Jackson, MO. www.mostateparks.com
Lake of the Ozarks, Public Beach #1. 2 hours and 40 minutes from STL. Osage Beach, MO. www.mostateparks.com
Creve Coeur Lake. 19 miles east of St. Louis. Swimming isn't allowed but the lake is beautiful and there is boating and other activities. Creve Coeur, MO. www.visitmarylandheights.org
North Avenue Beach. 5 hour drive. Chicago, IL. I had to include this one because any excuse to go to Chicago I'll take. www.chicagoparkdistrict.com
Cuivre River State Park. 1 hour from St. Louis. Troy, MO. www.mostateparks.com
 Long Branch State Park. 2 hours and 50 minutes from STL. Macon, MO   www.mostatepark.com