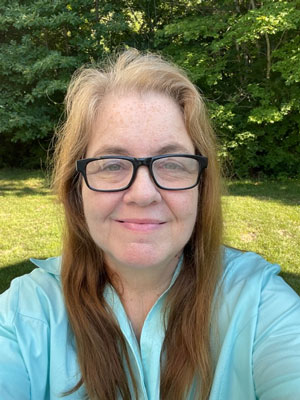 By Susan Hunt-Bradford
September: The Start of my Favorite Season
 I'm not a huge fan of pumpkin spice, but if that means cooler weather is coming due to fall being right around the corner, bring on the pumpkin spice. Occasionally, I meet someone who enjoys hot weather, but most people I know are impatiently waiting to put their sweaters on and lace up their fall hiking boots. Missouri is a beautiful state for fall colors… leaves start changing in September, but most peak colors happen in October. We're fortunate to live in a region with abundant parks and trails. Nothing is better than the Farmers Markets in the fall. Our area has some of the best Farmers Markets available. This link has a guide to Farmers Markets in Illinois and Missouri and any state, nfmd.org
This issue of The Healthy Planet is packed with ways to enjoy September fully. Arts Editor Michelle "Mike" Ochonicky has included some events to attend in September in the St. Louis area. The Missouri Botanical Garden has extended its incredible Chihuly exhibit with nighttime viewing through the end of September. Daytime viewing runs through October 15.
City Greens Market is hosting a "green party" for food sovereignty on September 6 and the Monarch Madness butterfly event is on September 16 in Weldon Springs. Also September 16 is the Mississippi Earth Tones Festival.
While kids and parents are settling back into their school routines, fall is an excellent time to assess your health before the winter weather keeps many of us indoors. On the pages throughout this and every edition of The Healthy Planet, we have fantastic healthcare professionals with words of wisdom and help for all of us.
Our gardens and outdoor plants can use a check-up before winter bears down on us. Forrest Keeling Nursery and Sugar Creek Gardens can help with guidance about fall planting with flowers, shrubs, and trees.
Enjoy the start of fall and all the activities and events this great season brings. I know I will. September is a great month to kick off the change from summer to autumn.