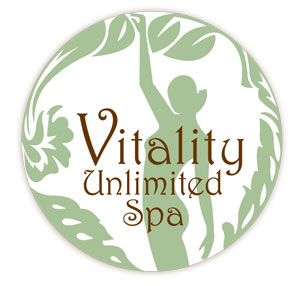 By Cassidy Hartmann, Licensed Esthetician at Vitality Unlimited Spa
Protecting yourself from the sun is the single most important part of everyone's skin care routine. Premature skin aging such as wrinkles, sagging skin and sunspots can be prevented with regular daily use of an SPF 15 sunscreen. It also reduces your risk of developing squamous cell carcinoma by about 40% and lowers your melanoma risk by 50%. Whether from the sun itself or from tanning beds, the prolonged exposure to ultraviolet (UV) radiation is never worth the risk for a golden tan.
When it comes to the sun's harmful rays, we have various options to choose from for protection. You can limit time spent outdoors in direct sunlight, wear long lightweight layers of clothing, hats, sunglasses, and wear mineral sunscreen. The best sun protection is a mixture of all of these, depending on your situation and activities.
One of our favorite sunscreens is TiZO Ultra Zinc Tinted SPF 40. TiZO covers all your sunscreen needs and is perfect for daily and extended sun exposure. I personally wear it every day and love how hydrated and smooth my skin feels after using it with my Skin Fitness skin care products.
TiZO is a mineral sunscreen for the face and body and is formulated with antioxidants C & E to help repair and soothe the skin. It formulates skincare and sun protection into a single step, and I love that it is available in a tinted formula to give your skin a flawless glow. Daily sun protection is a must-have for beautiful skin!
At Vitality Unlimited Spa, we offer an Essential Facial and Specialty Facials that incorporate the use of fruit enzymes to increase the skin's cell turnover rate. We can exfoliate your skin perfectly to your needs with the use of Peels, Microdermabrasion, and Dermaplaning and can use Oxygen Therapy for added hydration and nourishment to the skin.
In addition to skin care, we offer full body waxing for hair removal which makes your skin feel softer and smoother. We also have services for brows and lashes. A Brow Tint will create fuller, more naturally defined-looking brows. A Lash Tint gently darkens your lashes, while a Lash Lift curls your lashes, so it appears as if you are wearing mascara.
Give us a call at 314.968.1808 at Vitality Unlimited Spa to schedule an appointment. 29 West Moody Avenue in Webster Groves.