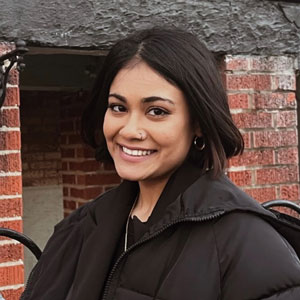 By Sumbal Haseeb
The 2023 Missouri Legislative Session ended on Friday, May 12, and the Missouri Coalition for the Environment (MCE) wants to share where our highest priority bills landed. This year, the Missouri Legislature passed the least amount of bills in a legislative session in years. A total of 60 bills were passed out of the legislature, of which only 41 were non-appropriation bills. This is the lowest number of "Truly Agreed and Finally Passed" bills since the last 30 years, excluding 2020 since Covid-19 shut down the Legislature for six weeks. A lot of the high-priority bills MCE opposed were successfully stopped from passing out of the legislature, although these will be recurring issues and we need our members to be proactive on it. It may be a win for now, but the work is not over!
WINS: Bills we opposed and that failed to pass out of the legislature:
HJR 43: Initiative Petitions (IPs) proposing amendments to the Constitution shall be signed by 10% of legal voters (U.S. citizens & residents who are registered to vote in MO), in each of the congressional districts in the state. Missourian's rights to petition and voice their concerns through the Initiative Petition process continues to be protected for now.
HB 268: This bill establishes the The Regulatory Sandbox Act which allows corporations temporary exemptions from following regulations. It is important to consider why helping a business to provide an innovative product is worth the harm it will cause the people and the environment of Missouri in the long run.
HB 764: This bill establishes the "Digital Asset Mining Protection Act," in relation to cryptocurrency mining and it prevents the government from taking action against digital asset mining businesses. Tell your Governor: We need to protect the right of Missouri communities from harmful crypto-mining operations that would increase the impacts of climate change.
HB 184: This bill requires local governments to pay businesses to install electric vehicle chargers based on ordinances that get passed. This bill places roadblocks in the way of a cleaner transportation future for Missouri. We need to keep multiple funding streams open to expand electric vehicle operations instead of hindering Missourians from a cleaner environment.
CWIP: We were able to fight off all three bills related to Construction Work in Progress (CWIP). These bills allow utilities to charge customers for the cost of the construction of a power plant before the customers even benefit from the energy produced from the power plant. Missouri needs investment in safe, reliable renewable energy, not dangerous, expensive nuclear power.
LOSSES: Bills we supported and that failed to pass out of the legislature:
SB 143: MCE provided support to help create more provisions for a tax incentive for small-scale specialty crop farmers in food deserts. Tell the Governor: Support the next generation of farmers while improving healthy food access to those who need it most.
HB 1124: This bill creates stricter provisions for soil and water conservation. It establishes "The State Soil and Water Districts Commission" which outlines why it's necessary to support farmers in improving and restoring watershed and soil health, not just protecting it from degradation. This bill also requires at least three members of the commission to be farmers qualified in healthy soil practices. Tell the Governor: Protect Missouri's soil health by not only maintaining it but actively improving it.
Bills we opposed and they successfully passed out of the legislature and are now headed to the Governor:
HR 12: This resolution includes environmental, social, and governance (ESG) matters and urges Missouri to oppose federal rules or regulations requiring companies to be transparent about climate change risk. This resolution successfully passed out of the legislature. Tell the Governor: We need to increase rules and regulations requiring companies to disclose climate change risk in order to assess the environmental and social impacts these companies would have on Missourians and the environment. If we don't hold these companies accountable, it will have devastating impacts. You can call him at (573) 751-3222 or write to him using this comment form.
We will be holding in-district meetings with state and federal legislators starting in August! These meetings will take place in Summer and Fall. If you would like to attend or help us plan one in your district, please fill out this form here. This will help us know where to plan events.
Resources
Take a look on MCE's website for more information and read our factsheets relevant to MCE's high-priority issues at the bottom of MCE's 2023 bill tracker website. Click here to learn more about our work! MCE would love to get more members involved to take action, click here to learn how you can take action to protect Missouri's environment and people from the harms of climate change!