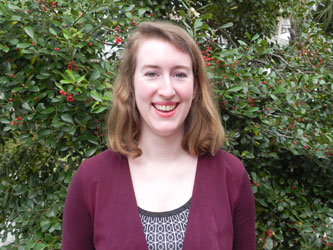 By Maeve Elder,
Communication & Outreach Coordinator, Missouri Gateway Green Building Council

It's that time of year again in the sultry Midwest when the warm days of spring blaze into the scorching days of summer. Despite the sweltering heat, it's one of my favorite times of year. I relish the endless opportunities to be outside – luxuriating in the coolness of a June evening or under Tower Grove Park's tree canopy makes me dream about spending all my time outdoors. Yet, the reality of my life between home and work sequesters me indoors most of the time, where I enjoy the comfort of air-conditioning, while I worry about its environmental impact.
What exactly is that impact, you ask? According to the U.S Department of Energy, air-conditioners use about 6% of the electricity produced in the United States, accounting for roughly 117 million metric tons of carbon dioxide each year.
If this data leaves you torn between your commitment to sustainability and your need for the comfort AC furnishes during peak St. Louis summer heat, you are not alone. This conundrum and a desire to soften the summer spike in my utility bills drove me to research quick, low-impact strategies to implement without violating my rental agreement.
So, what are some greener strategies to stay cool without sacrificing comfort?
Flush out the Heat. After sunset, open your windows and position fans to circulate cool air through your space. Place fans near windows at opposite ends of your space oriented in the same direction – one facing inside, one facing outside – to facilitate air flow in one direction.
Draw (or install) blinds. Keep blinds closed during the day. If permitted by your landlord, consider installing energy-efficient shades. Especially if your windows aren't winterized, cellular shades are an effective (and affordable) option that reduces solar heat gain and lowers energy bills by providing a thermal buffer.
Cultivate your indoor botanical paradise. If your ideal indoor space looks something like a greenhouse, this is an easy one. Placing house plants in front of sunny windows helps absorb solar energy and improve air quality. Plants can also create a cooler ambient temperature through transpiration. Who doesn't need an excuse to add more plants to your collection?
Embrace the night. Wait to runhigh-powered appliances like the washer, dryer, dishwasher, and stove until after dark as they generate a lot of heat. If you run them while windows are open, the extra heat they generate has a chance to escape.
Hopefully these tips provide ways to minimize your carbon footprint while generating cost savings and health benefits!