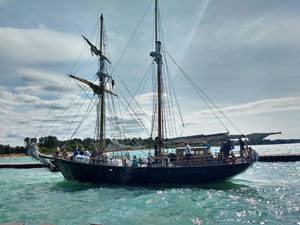 By Deb Powell, Healthy Planet Columnist
Summer is in full swing by now in most places. Summer clothes and things have been brought out, pools filled, BBQ's shone up, spring cleaning done, plans made, gardens planted, and yards groomed, so what's left? Having fun!!!
Getting through the heat by keeping cool and enjoying the break from routines can be a nice change. But, that doesn't mean our lives should be in chaos. Being organized for the summer takes the frustration out of dealing with things like the heat, traffic, tourists, events, surprise guests, seasonal bugs, sunburns, weather damages, first garden harvests, and more.
So here are some tips to help make summer fun go smoothly and with the least efforts ☺
Schedule and attend outings and events around the hottest time of the day if possible, mornings and evenings are coolest.
If it's too hot at bedtime, cool off by spritzing water on your body, night clothes, and sheets. Adding a drop of peppermint essential oil to spritzing or drinking water is also cooling.
Fans are some of the best ways to get cooled off, especially if you're spritzed!
While walking the dog, or for exercise, again, early morning and evening are the coolest times. If you need to be out at the hottest time, take an umbrella and/or a spray bottle and mist yourself. Remember water for your pets too. Take short trips, and walk in the shade when possible, like under trees or on the shady side of the street… Wearing loose, thin, light colored clothing and hats are also better and safer than sunscreen.
Use or make bug sprays with essential oils. They work great, smell wonderful, and are non-toxic. Just add a few drops to a spray bottle of water and bugs will fly away!
Clean out the fridge and make space for summer fresh fruits and vegetables. Have a plan for storing or preserving if you have abundance in the garden. Eating lighter food will help you feel better, cooler, and it works for weight loss too. Remember the term: Cool as a cucumber?
Have some extra food on hand and a plan if company 'drops in' on their road trip.
Summer storms can get vicious, so be prepared with blankets, candles, flashlights, water, food, pails, safe places, and a plan for survival if necessary. We can never be too ready.
Last, but not least: HAVE FUN!
Remember people are more important than things, so spend time making memories, and don't forget to watch for the northern lights.
Join us next month for more organizing tips on 'nearing the end of summer'.
For organizing questions and feedback email me at debmag04@gmail.com. I'd love to hear from you ☺