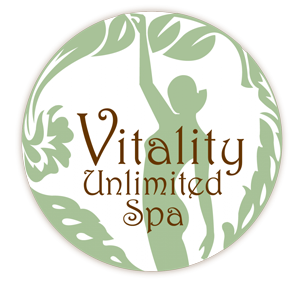 By Kelly McNally,
Licensed Massage Therapist at Vitality Unlimited Spa
I'm sure when you first hear the words "Lymphatic Drainage", you automatically think of treatment to help someone who has a compromised system. It is primarily used for someone who has had lymph nodes removed due to surgery or damaged from an injury. It can also be used on most individuals who may have areas of increased swelling in their body. It is great for someone post-surgery to decrease inflammation and aid in recovery and it is helpful during pregnancy for swelling in the legs.
Practiced in Europe for decades, Lymphatic Drainage is a well-documented method of stimulating the lymph system to increase circulation, detoxify and strengthen the body's immune system. It can be beneficial as a preventative health measure or help those who have autoimmune diseases and chronic fatigue. It can be used to alleviate sinus pressure, migraines and even reduce the appearance of bags under the eyes.
Lymphatic Drainage Therapy is a series of very light strokes done in a specific direction depending on the area of the body being worked on. We follow this pattern to push the lymph fluid back to the closest group of lymph nodes. This helps the body circulate the fluid as it normally would and move it from areas that may have a build-up of fluid. This can be done anywhere on your body. So, essentially, we are giving the body a boost to help it do something that it should do naturally. Lymphatic Drainage can be done on its own or combined with a Swedish Massage to get the benefits of both.
While there are many benefits to receiving Lymphatic Drainage Therapy, there are a few conditions that prevent the application. Anyone with an infection or fever, serious circulation problems such as thrombosis or phlebitis and serious cardiac problems cannot receive LDT. To be cautious, anyone with cancer should wait until they are finished with chemotherapy and / or radiation treatments, unless they have permission from their physician.
At Vitality Unlimited Spa, I am the Licensed Massage Therapist who performs Lymphatic Drainage Therapy. It can be booked in a session for 45 minutes, 60 minutes, or 75 minutes. I currently have the Level 1 and 2 certifications of the Lymphatic Drainage Therapy workshops offered through the Upledger Institute. I have been doing LDT for the past 15 years. I find this work extremely rewarding and look forward to seeing what a difference it can make for you.
Give us a call at 314.968.1808 or stop by Vitality Unlimited Spa at 29 West Moody Avenue, Webster Groves to schedule an appointment.