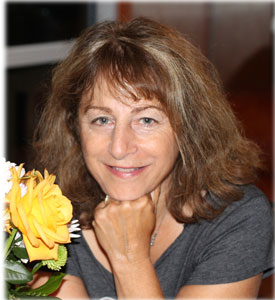 By Dr. Gail Cloud
It can be so easy, at least it can feel easy, to stay distant from our parents. This is especially true when we have a painful or difficult relationship with them; or one of them. It can also be true when we have separation from them; and with situations such as divorce, death, drug type of scenarios.
That has been true for me as well. When I was young, I was too close to my father and distant from my mother. Ironically, as I grew into adulthood and had time for some self-reflection, the opposite started to happen in my feelings and thoughts. I started to distance myself from my father and get closer to my mother. This is all in my mind and my inner work with myself. In real life, my mother was not really available to me. This was a combination of dad demanding so much of her emotionally, her own depression and things only she knows. And dad demanded a lot from those he loved emotionally and I loved him, so even though inwardly I was distancing myself, outwardly it may not have looked that way.
I have written about dad a lot, so I am not going here in this essay. This essay is about how I had to gain separation from him as he was too close. As a result, I was too close to him. And in life in his flaws, because he was a very flawed man, he had a great need to be everything. He needed to take care of every problem, to be there for every need. In my healing journey, I found that for years, as I discovered his trail of lies and needs, I stepped away from him in my heart. Yes, I always loved him, and have always known that, but I didn't know how to reconcile inside of me the extent and nature of his flaws and their impact on me, and the things he gave me and I loved about him; the foundations he gave me. You see, if I let him in, he took a mile and I wouldn't have room or be able to really love another. The conundrum has been; how do I love and appreciate him without him taking too much room inside of me; psychically and emotionally and physically.
I went on to write a letter to him about what he did give me. That has helped me and I recommend it for you if you find yourself in such a dilemma. Write out what he did give you and the foundations you learned from him. Put it in the form of a thank you letter and "send" it to him. I put this in quotes because it can be a symbolically sending even if he is still alive. By the way, this could also be for your mother, and not your father. Whichever is the one you are feeling the need to find some reconciliation with inside of you.
Give this a try and see how and if it helps you.
If you would like guidance in this process, feel free to reach out for a session.
Contact me at: gail@bodypresencing.com., 314-995-0755. And check out my website: www.bodypresencing.com.