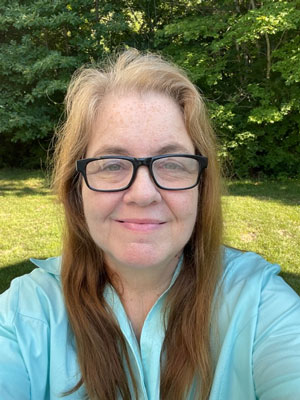 Susan Hunt-Bradford
It's been quite the year!
In June 2022, I took over as publisher of The Healthy Planet Magazine. It has been an incredible experience, not without its challenges, but I'm always up for a good challenge.
I've learned so much about the publishing business in the past year. I've met our readers at events like Earth Day and our Expo. I've assembled a staff that is brilliant and makes this look easy. They are all dedicated and hard-working. Some are new, some I inherited when I took over, but all have been amazing to work with.
Owning a business is a huge undertaking, and I've made mistakes along the way and had some victories, but the positives outweigh the negatives. Being a first-time business owner, you can read all the articles and get advice from others, but until you do it for yourself, there will always be challenges to overcome. It will never run smoothly all the time, and I'm ok with that. It makes you realize that you can wear many hats, do many things you never thought you'd be doing, and ultimately, you are responsible for everything. When mistakes happen, it's on you. When victories happen, it's shared by everyone. Just as it should be.
To my fellow publishers and business owners, I salute you. To our readers, I look forward to meeting more of you at different events. To our advertisers, current and future, I'm thrilled to be working with you. I thank the people I've interviewed for the "Good People Doing Good Things" feature; you are all incredible, heartwarming, selfless humans. To our guest writers, I thank you as you keep it all so interesting and timely. And to the staff, I applaud and thank you; JB, Celia, Matt, Carlos, Donna, Mike (Michelle), Christina, Jasmin, Natalie, Sarah, Linda, Jean, Deb, Clint, and Jamie. This fine publication is only possible with all of you. Your friendship and support are valuable as well.
During my second year as a publisher, I look forward to whatever comes along. I have some new ideas that I hope to launch and new challenges that will be overcome. I know the months will continue to go by so fast. Every time I turn around, it's deadline day. How can time move this quickly? And, more importantly, how can I get it to slow down.