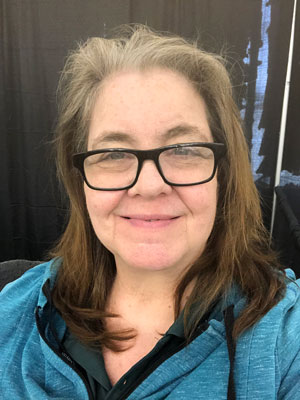 Every Day is Earth Day
By Susan Hunt-Bradford
I grew up in the Adirondacks in northern New York, in Lake George. It was and still is the most idyllic place I've ever been.
Although Missouri and Illinois have beautiful scenery that can also be breathtaking, there is something unbelievably special about Lake George and the Adirondacks. Lake George is 1 ½ hours south of Lake Placid. People think of the 1980 Miracle on Ice when they hear Lake Placid, but it is so much more than that. I guess my deep connection and respect for nature naturally occurred growing up where I did.
Nature as therapy. I've had some stressful days in my lifetime, and the quickest remedy, if at all possible, is to go to a park or trail or just be outside. The oneness I feel with the trees, the birds, other animals, the sky, and the sounds of nature is an instant way to feel better.
I'm always busy, so I don't get to spend time in nature as often as I would like, but just knowing it's accessible is helpful. I'm lucky that my home backs up to woods with hundreds of trees as far as I can see. I've never put blinds on my windows overlooking the woods because I don't want to miss the squirrels jumping from tree to tree, the birds flying by, or even those days when the wind is making the trees dance. There is comfort and calmness looking at the woods, and the thought that much of the environment throughout this country and the world is in danger is sad and scary. Earth Day is a way to celebrate the earth and to bring important issues to the front of our consciousness. Every day is really Earth Day, and showing respect and concern for the entirety of the earth could be the norm for everyone. The health of our planet is everyone's responsibility because, if nothing else, the health of our planet affects each of us on so many levels.
On April 22, 2023, St. Louisans and people worldwide will celebrate Earth Day. No matter what our differences are, Earth Day brings a diverse group of people together for the greater good of the environment and ourselves. We are nature, and nature is us, and how we take care of nature is how we care for ourselves and our future generations.