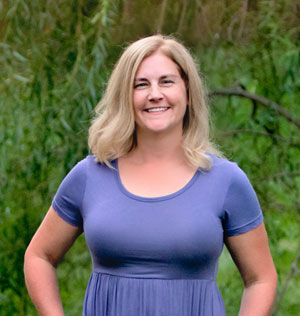 Kare Reiki, a Metaphysical Center, is located at 524 S. Main Street, Suite #04 (downstairs), in Saint Charles, Missouri. After discovering the wonders of Reiki, Kare (pronounced "care") began a business in an effort to spread Energy Work. Shortly thereafter, she added Tarot Card Readings and Medium Readings to her business. She is a retired teacher embracing her authentic self and the metaphysical gifts that come with it.
Reiki is a Japanese relaxation technique which promotes healing. Even though physical contact is not necessary, many people describe it as warm, tingly, and flowing energy. Reiki has been used in hospitals. It works with the body's life force energy or chi. Get your energy aligned with Reiki!
Psychic Tarot Card Readings give insight into your life. Readings may show some recent past, near future, personality traits, potential outcomes, and more. People always enjoy having their cards read. What's in your cards?
Medium Readings allow for a connection to The Other Side. While providing personality traits, relationship, memories, etc., the love of someone no longer in the physical form is felt. Providing evidence of The Afterlife is always a treasured experience for all. This is a sacred time you will not forget.
Teaching is also a passion of Kare's. In 2022, she developed two classes, Open The Door: Developing Your Psychic Ability and Learning The Tarot For Beginners. These classes were created to provide the foundation necessary to build both skills from the ground up. They are broken into smaller, manageable chunks to facilitate learning. Anyone can develop psychic skills and learn Tarot cards. Feedback from students has been overwhelmingly positive. Encouragement from them has nudged Kare to create the second level of classes to be offered in both areas.
Reiki classes have been offered by Kare Reiki since 2016. Typically, Reiki I & II are taught in one weekend. The next class is June 3 & 4, 2023. These classes cover the history, techniques, hands-on practice, meditations, beginning aura reading, and more. All students who have taken the course, have expressed how much they enjoyed the course.
Meditations are offered too. A Past Life Guided Meditation will be on Sunday, April 16, 2023. This can be a healing and eye-opening experience. If you've ever wondered about Past Lives, this is for you!
Kare created the Tarot & Reiki Combo to give people an hour-long session with both the popular Tarot Card Reading and Reiki session included. These services are offered both in-person and remotely.
There is more information on the website, www.karereiki.com. Enroll in classes on the website via links on the Classes & Events page. Contact Kare by email at karereiki@gmail.com. Appointments can be booked at https://calendly.com/karereiki.