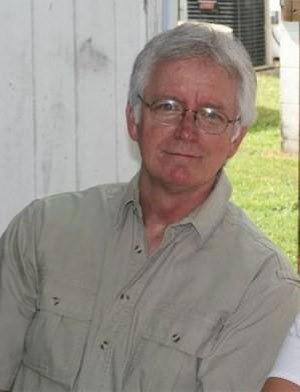 By Donna Linn, Healthy Planet Columnist
Guitarist Bill Lynch: A Sweet Inspiration
We all have moments in our lives that can be considered serendipitous. For musician Bill Lynch, his inspiration came on February 9, 1964 when Bill, along with an estimated 73 million Americans, tuned into the Beatles' historic debut on the Ed Sullivan Show. They performed "All My Loving," a song that is forever etched in Bill's memory – it was an epiphany that changed the trajectory of his life. "I want to do that," he remembers.
Shortly after, Bill's parents gifted him with a Silvertone electric guitar from Sears. He immediately delved into his new "career," taking guitar lessons and honing his craft by emulating the songs he listened to on the radio. His practice and persistence paid off. Bill went on to perform with the Younger Brothers Band, the King of Hearts, Steve Davies, and St. Louis' own – the iconic Michael McDonald. Bill played on the luxurious St. Louis Admiral, and regularly performed with popular Elvis impersonator Ron Furr at RT Furr's Restaurant and Bar. Jim counts Elvis Presley, the Beach Boys, the Beatles, and Poco as just a few of his all-time favorite artists. He remains an ardent fan of the inimitable James Burton, who for many years played lead guitar for Elvis.
Bill's passion and inspiration for the music he grew up with is palpable. I recently caught his show at Candicci's Restaurant in Ballwin, Missouri. Effortlessly and with a lot of verve, he churned out the classics, including "Cupid" by Sam Cooke, "All My Loving" and a montage of Beatles hits, "Ruby" by Dion DiMucci, Rick Nelson's "Hello, Mary Lou," "If Not for You" by Olivia Newton-John, and my personal favorite, "Don't be Cruel" by Elvis Presley. I had to restrain myself from breaking into the "mash potato."
Gracious and disarmingly humble about his talent, Bill is determined to keep on keeping on. "I have no plans to retire," he quipped, when asked about his future. You can catch Bill's act at Candicci's Restaurant, 100 Holloway Road in Ballwin on March 11, 18, and April 1, 15, and 29. He'll appear at the Oak and Front Wine Bar, 120 West Front Street, Washington, Missouri on March 24. Prepare to be inspired; I certainly was. Chances are, you will be too.
Donna Linn, M.A. is a communication consultant, educator, and interviewer. Email Donna at Showmetalkradio@gmail.com.