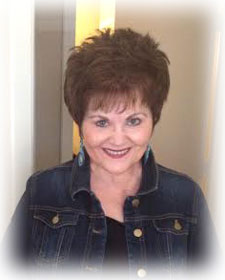 By Donna Linn, Healthy Planet Columnist
Filing taxes can be a daunting task, but it doesn't have to be. To make your life a little easier this tax season, here is some hard-knock wisdom from Harley Linn, CPA, founder of Linn and Campbell Certified Public Accountants.
Organizing your tax information will save you time, money, and that extra phone call to your preparer. In addition to your previous year's tax return, ask your preparer what other documents you need to complete your form. If you haven't filed taxes for the previous year, submit your current information to your preparer. Ask your preparer for a tax organizer. Remember, your tax return cannot be completed until you've provided the requested information.
Taxpayers often wait until the last minute to file their federal income tax returns. Filing early is a big advantage, especially if you're due for a refund.
Make a list of questions. Be sure to ask what you can and cannot deduct. If you're using a new preparer, inquire about their experience and credentials, and whether they offer year-round advice. You're responsible for the information on your tax form, not your preparer.
Paying attention to details is crucial. A common mistake is entering information inaccurately. Check names and dates for possible misspellings. Make sure your Social Security number is accurate. Social Security numbers on tax returns should appear exactly as printed on your Social Security card. Remember, when you sign your tax form, you're signing under penalty of perjury.                  
For over 30 years, Linn and Campbell have specialized in the accounting, financial, and taxation needs of smaller companies to larger corporations. Their services include tax preparation, general accounting, business consulting, and payroll services. They represent entrepreneurs, restaurateurs, real estate brokers, manufacturers, grocery chains, doctors, and retailers, among others.
Creative in working with their clients, Harley Linn and longtime partner Robin Campbell go the extra mile in getting to know each one personally. "CPAs have to be good listeners. We always look for new ways to be of assistance and understand the importance of responding in a timely manner," Harley explained.
 To make an appointment with Linn and Campbell Certified Public Accountants, please call 314-644-3131.
Donna Linn, M.A. is a communication specialist, educator, and interviewer. Contact Donna at showmetalkradio@gmail.com