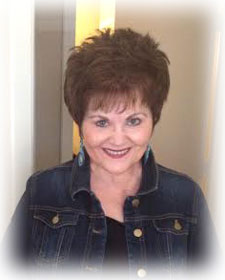 'Tis the Seasoning: Christmas With Andy
One of my fondest and most vivid memories is watching the Andy Williams televised Christmas special with my family. I was mesmerized by his smooth, laid back style and melodic voice. I can still see Andy in his glittering red and white Christmas sweater, something he'll always be remembered for. Surrounded by his own family, Andy was heartwarming, and the "spice" in the most wonderful time of the year.
In 1992, the state-of-the-art Moon River Theater opened in Branson, Missouri, a dream come true for Andy who conceived the idea. It was the first non-country act to open in Branson. Branson fell in love with Andy, and the gracious singer responded by becoming a part of the community. I remember my first visit to the theater, snuggled up with my husband, front row and center at the Andy Williams Christmas Extravaganza. There was Andy, a bright and shining light in his brilliant sweater, just as I had remembered him from his television show. Seeing Andy perform in front of a live audience accompanied by a full orchestra was spectacular. His shows were dazzlingly elaborate, replete with colorful costumes, dancers, and backup singers. Andy's velvety voice was a fine tuned instrument, his timing impeccable. To the delight of the audience, children gathered around Andy on stage for the traditional "White Christmas" sing along. Nobody budged for over two hours, including me.
In the new millennium, Andy invited friends Ann-Margaret, Glen Campbell, and Petula Clark to perform with him on stage. Christmas was alive all year round! What a delight to see those seasoned performers harmonizing with Andy, whose showmanship remained unparalleled. He knew what his fans wanted, and he aimed to please. Andy's Oscar-winning renditions of "Dear Heart, "Days of Wine and Roses," and "Charade" were crowd pleasers. "Are You Sincere," one of his most requested songs, was the embodiment of Andy's essence.
I always travel to Branson in the fall, the most exquisite and picturesque time of the year. Despite Andy's death in 2012, I make a point of visiting the Moon River Theater. Andy's spirit is very much alive. But it's different knowing I'll never see him perform in person again.
For now, I have the "seasoning" and the sweet memories of the most wonderful time of the year.
Donna Linn, M.A. is a communication specialist, educator, and interviewer.