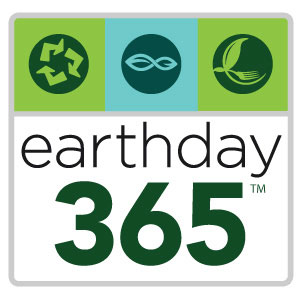 Each day of the week will feature different Green Dining Alliance establishments donating a portion of their sales to support the GDA.
St. Louis, MO (September 20, 2022) — The 2nd Annual Green Dining Week returns October 17-23 and includes 17 Green Dining Alliance establishments. Each day of the week will feature at least one GDA member, with a portion of the day's total sales going to the Green Dining Alliance, a sustainability certification program for the St. Louis area.

The Green Dining Alliance, a program of earthday365, aims to make businesses in the food industry more sustainable and more environmentally friendly. The certification program focuses on 7 core areas: Recycling & Waste Reduction, Sourcing & Procurement, Energy Efficiency, Water Conservation, Chemicals, Awareness & Education, and Innovation. Through an extensive annual audit and reporting process, the GDA works with each business to achieve its sustainable goals. The GDA also celebrates each establishment's achievements, making it easier for the public to find and support local, green dining!
Choosing sustainability within the food industry can be challenging in this economic climate, but the GDA helps to identify ways that being green can also save restaurants money. Ben Daugherty, GDA Manager for earthday365, explains that "GDA members work tirelessly to implement sustainable practices like recycling, composting, and food waste management – and reducing food waste can dramatically lower a business's bills. The GDA program offers grants and incentives to switch to environmentally friendly to-go packaging and consulting on how to switch from disposables to reusables for dine-in service. GDA members are also social sustainability leaders in our communities. It's important to do our part as consumers to support local, green dining and our circular economies." Below is the list of GDA Members participating in the 2nd Annual Green Dining Week: