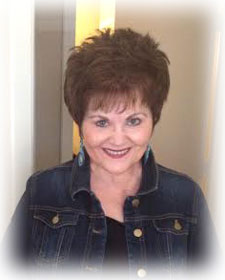 Harley F. Linn: The CPA with the soul of an artist
I want to thank our publisher, Sue Bradford, for allowing me to be a part of her amazing new journey. I wouldn't have missed it for the world!
In this issue of Donna's Delights and Insights, I feature CPA and multifaceted businessman Harley Linn. Harley recently moved his offices to Webster Groves and is thrilled to be part of The Healthy Planet community. As founder of Linn and Campbell Certified Public Accountants, for over 30 years he has specialized in the accounting, financial, and taxation needs of smaller companies to larger corporations. His services include tax preparation, general accounting, business consulting, and payroll services. Harley represents an eclectic clientele, including entrepreneurs, restaurateurs, real estate brokers, manufacturers, grocery chains, doctors, and retailers, among others.
I quickly found out that Harley isn't your typical CPA. Creative in working with his clients, he goes the extra mile in getting to know each one personally. "CPAs have to be good listeners, each client has a different need," he explained. A big part of Harley's job is problem-solving, but he doesn't seek textbook solutions. Instead, he learns as much as possible about his client's business, then develops a customized plan that meets their individual needs. "We always look for new ways to be of assistance and understand the importance of responding to our clients in a timely manner." Linn and Campbell includes Harley's daughter, Robin Campbell, who is also a CPA and his longtime business partner.
Additionally, Harley has a broad understanding of business and financial affairs. Always comfortable in uncharted territory, he has assisted in the founding of numerous corporations. As part of a dynamic turnaround team, Harley has been affiliated with various universities around the nation, specializing in helping financially troubled colleges.
But Harley's creativity doesn't stop in the boardroom. His burgeoning career as a portrait artist has only just begun. "I've always had an affinity for drawing and started out as a commercial artist. It's a great hobby and very relaxing," Harley said.
Harley recommends filing your taxes early and stresses that you're responsible for the information on your tax return, not the preparer. "Ask a lot of questions," he suggests. For more information, please call Linn and Campbell Certified Public Accountants at 314-644-3131. New clients are welcome.