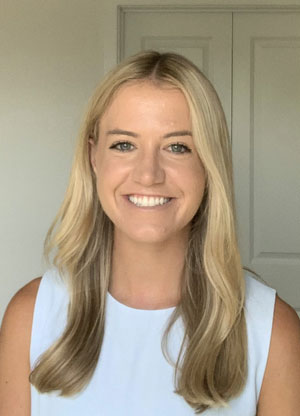 By Nicky Althoff, USGBC-Missouri Gateway Volunteer 
As many in the green building industry know, working in the field can be quite nebulous. It often entails quiet and unseen work, from writing grants to pushing legislation, and it never looks the same from one job to the next. As such, defining what it means to be a green building professional is difficult. It is not listed in the Oxford Dictionary, let alone on LinkedIn or in a job description, rendering the prospect of entering the field daunting and foggy.
In an effort to shed some light on what being a green building professional means and encourage new entrants into the industry, the Engagement Committee at USGBC-Missouri Gateway has launched "I am a Green Building Professional" campaign to share our members' unique stories and what being a green building professional means to them. As part of the campaign, we've asked members to share what they do, how it relates to green buildings, and how they got into the field. Every member's background, journey, and proximity to the industry varies, showcasing the many ways that we can support green buildings in our professional and personal lives.
Take myself, for instance. As a digital strategy consultant, I work primarily in data analytics, which, from the outset, has little to no connection to green buildings. However, I am intrinsically passionate about building a sustainable city that is more green, equitable, and accessible, and often find myself volunteering for local events like community garden workdays and earth day festivals. Joining USGBC-Missouri Gateway has empowered me to bring my personal passion to my workplace in small ways, by eliminating the use of plastic water bottles from our office and introducing a composting bin, as well as in larger ways, by organizing office-wide volunteer events, creating a corporate social responsibility group in support of green buildings, and building traction amongst leadership to push for all 100+ of my company's offices to become LEED certified. Although not in my job description or day-to-day work, my personal passion has translated to advocacy efforts in my professional life as well.
More closely tied to the green building industry on a professional level is Lisa Reed, member of USGBC-Missouri Gateway and Principal at Reed Burkett Lighting Design. Lisa began her career in the energy industry working on energy audits and writing reports for manufacturing facilities and offices before becoming a lighting designer. Inspired by her daughter's involvement in climate activism and her background in the energy industry, Lisa recognized the personal responsibility that each of us has to push for sustainable solutions. She found it impossible to ignore the large role that lighting design plays in the building industry, given that lighting consumes a massive portion of electricity in most built environments. As such, Lisa pushes to implement sustainable lighting design options that conserve energy. Her advocacy in the industry has led to substantive energy conservation in countless built spaces in and around St. Louis, making her a model Green Building Professional in both her personal beliefs and day-to-day career.
Lisa's and my stories are just two of many, but they serve as testament to the fact that there is no one way to be a green building professional. Rather, there are many ways to contribute to the green building industry and enter the field. Our combined efforts as green building professionals serve to make a greener and more sustainable world. Look out for more "I am a Green Building Professional" stories at www.usgbc-mogteway.org in the coming months!