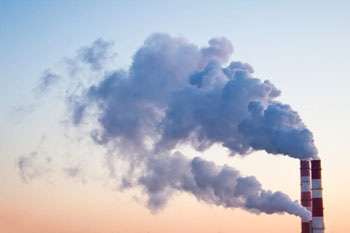 Article courtesy of the Clean Air Partnership
The more researchers learn about the health effects of particle pollution, the more dangerous it is recognized to be. In the years covered by the American Lung Association's latest "State of the Air" report (2018-2020), findings reveal close to 63.2 million people lived in the 96 counties that experienced unhealthy spikes in particulate matter air pollution, which represents close to 8.9 million more people over a larger area than in last year's report and more people than in any of the last seven reports. Likewise, some 20.3 million people lived in the 21 counties where year-round particle pollution levels do not meet the national air quality standard and received a failing grade. St. Louis is among the areas that received an "F" grade, ranking 24th for the most-polluted U.S. cities by year-round particle pollution.
Particle pollution — also known as particulate matter — refers to a mixture of tiny bits of solids and liquids in the air we breathe that comes from a variety of sources. These include factories, power plants, diesel- and gasoline-powered motor vehicles, and equipment that either directly emit fine particles or generate precursors such as nitrogen oxides (NOx) that can form into fine particles in the atmosphere. Though these individual particles may be too small to be visible to the human eye, when pollution levels are high, they can cause the air to appear thick and hazy, making it dangerous to breathe and triggering illness, hospitalization and premature death in some cases.
While anyone who lives where particle pollution levels are high is at risk, some people face an increased risk based on their underlying health and other characteristics. Research has shown that groups most at risk include pregnant people and fetuses, infants, children, older adults, people with existing lung conditions, people who work or exercise outdoors and those who live along busy highways or roadways. Exposure to particulate matter emitted from motor vehicles has been linked to poor birth outcomes, reduced lung and cognitive development, development and worsening of chronic respiratory and cardiovascular diseases, dementia and cancer. Decades of research have also firmly established that breathing particle pollution day in and day out can even be deadly, with elevated risks of mortality from cardiovascular and respiratory causes, including heart disease, stroke, influenza and pneumonia.
The good news is, cleaning up particle pollution does make a difference, and studies have shown a consistent relationship between decreased particle pollution levels in communities and improved respiratory health in both children and adults. Thankfully, the St. Louis region offers plenty of resources to aid in this effort to improve the quality of the air we breathe and protect lung health.
For starters, the Clean Air Partnership encourages area residents to visit SwitchUpYourCommute.com to learn more about the air quality benefits of taking transit, carpooling, vanpooling, walking, biking or telecommuting. The site also provides detailed information about all transportation options that extend beyond driving in single-occupancy vehicles available on both sides of the Mississippi River – and links to associated schedules, pricing, programs, ride matching services, incentives and more.
For more information about the health effects of exposure to particle pollution and tips to reduce emissions, visit the Clean Air Partnership website, like us on Facebook or follow @gatewaycleanair on Twitter. To access the American Lung Association's 2022 "State of the Air" report, visit lung.org/sota.