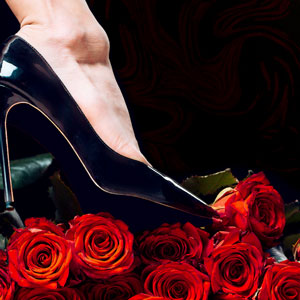 By Michelle "Mike" Ochonicky,
Healthy Planet Arts Editor
It's back! Forest Park cheers the return of full-seat capacity for St. Louis Shakespeare Festival, June 1-26. Much Ado About Nothing promises delightful summer evenings at St. Louis's fav picnic-theatre-in-the-park! Press release states, "6:30 p.m. doors, 8 p.m. performance." While there are no "doors," there are plenty of pre-play activities. It's free, family-friendly, and totally lovely! Details at www.stlshakes.org. 
As the jingle goes, "Meet me at the Muny–the Muny in Forest Park" when the season kicks off with Chicago (June 13-19). The show was truncated last year due to COVID, but it's back with full force this year. Following right behind it is Camelot (June 22-28 ). Tickets, which are sure to sell quickly, can be found at www.muny.org. 
Prism Theatre brings the world premiere of "Bandera, Texas" to the Kranzberg stage in Grand Center, June 17-26. This just 1-year old theatre company envisions a "bigger stage for women and emerging artists in the St. Louis theatre community." The play follows a New Yorker forced to relocate to Texas Hill Country for her husband's job. The "dramedy" looks at "marriage, motherhood, and women who came before us to pave our way," according to Prism Artistic Director Trish Brown. Tickets at www.prismtheatrecompany.org. 
Dive headlong into the amazingly diverse world of opera during the 2022 Festival Season of Opera Theatre of St. Louis. Check out this lineup: Carmen (through June 25), The Magic Flute (through June 26), Awakenings (June 5-24), Music As the Message (June 7 only), Harvey Milk (June 11-25), Center Stage (June 21). I told you it was amazing! All performances are at the Loretto-Hilton Center, 130 Edgar. Pre-performance picnic dinners are also available for order from Ces & Judy. www.opera-stl.org. 
Jazz St. Louis heats things up with JSL@25, its 25th anniversary celebration, June 8-12. Featured in the all-star band are Cyrus Chestnut, Grace Kelly, Allison Miller, Nathan Pence, and Terell Stafford, June 8-12, at the Harold and Dorothy Steward Center for Jazz, 3536 Washington. Details at www.jazzstl.org.
As long as you're all jazzed-up, take in the St. Louis Symphony Orchestra with acclaimed jazz trumpeter Byron Stripling on June 12. The 3 p.m. concert pays homage to distinctly American genres of music: ragtime, blues, and "All That Jazz," showcasing the music of Scott Joplin and Jelly Roll Morton with B.B. King and Muddy Waters, ending with an unforgettable jam session. Tickets at www.slso.org. 
After a 2-year hiatus, The Whitaker Music Festival again fills Missouri Botanical Garden with 7 p.m. concerts, June 1-August 3. The weekly concerts are free but advance reservations are required. See the full list of performers at www.mobot.org/whitaker. 
Through August 5, view "Native Flora & Fauna of the Midwest in Watercolor," an exhibition of natural science illustrations by Catherine Hu inside the mansion at The Green Center, 8025 Blackberry Avenue in University City. Said the artist, "I have a unique perspective as an artist because I am so immersed in the subjects of my paintings… I work as a land manager at Forest Park, conducting ecological restoration in the forests and savannas (helping degraded ecosystems become healthy again)." Proceeds from sale of works benefit The Green Center's education programming. Stroll the outdoor garden while you're there! Learn more at www.thegreencenter.org. 
Purchase original works directly from 70 regional artists during Webster Arts Fair, June 3-5. The event returns to the level, grassy grounds of Eden Theological Seminary at Lockwood and Bompart in Webster, complete with live music, family activities, and food trucks. Details at www.webster-arts.org. 
Art St. Louis presents "Honor Awards 2022," June 11-July 14. This in-gallery exhibit features original works by 10 award-winning artists from 2020 exhibitions. The opening reception on July 11 runs 5-7 p.m. at 1223 Pine. www.artstlouis.org. 
Through July 1, Concordia Historical Institute, 804 Seminary Place in Clayton, offers an exhibit of fine art related to historic images of the Reformers: Martin Luther, Katharina von Bora, Philipp Melanchthon, and Frederick the Wise. Works on exhibition include an original print by Albrecht Dürer as well as German and Dutch original oil paintings from the 17th-19th centuries. More info at https://concordiahistoricalinstitute.org/historic-images-of-the-reformers-exhibit/ .
Happy, happy Father's Day to all the dads who read my column. Hope your day is extra-ARTful!