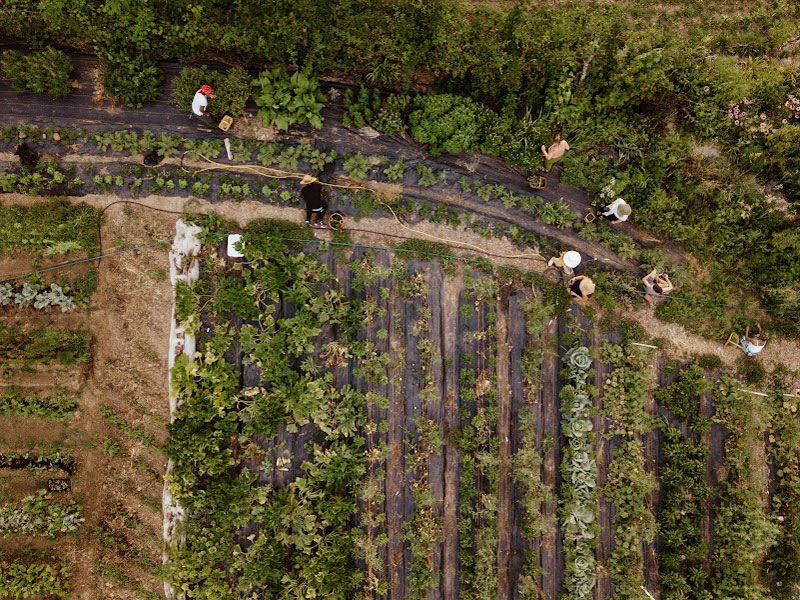 By Crystal Stevens
Urban Farmer
Photo Caption: Flourish Farm photo by Virginia Harold
Fresh, homegrown food adds flavor and nutrition to every meal from spring through fall for gardeners in the midwest. There is nothing quite like slicing open a fresh, homegrown heirloom tomato in the summertime or cooking a butternut squash. You can almost taste the summer in the ripe fruit. This year, I grew a myriad of heirloom tomatoes, as well as peppers, eggplant, greens, carrots, scallions, berries, and a variety of culinary and medicinal herbs. When things go right, gardening is extremely rewarding. However, there are times when it is overwhelming, challenging, and hard to keep a garden looking good all season long.
Here are some tips I have gathered throughout the years:
Start small:
It is very tempting to plant as much as you can and dream big for a giant garden flourishing with bounty. Big gardens take time. If you are a beginning gardener, the best piece of advice I can give you is to start small. Start with a simple raised bed garden so that you can properly assess realistically how much time and energy you have to maintain the garden. Raised bed gardens require very little weeding as opposed to gardens that are grown directly in the ground. Gardens that are created by tilling up a patch require several hours of weeding per week or more depending on the space.
Garden Troubleshooting:
Timing:
Timing is everything in gardening. Following a planting calendar specific to your region is important in making sure the specific crops get planted and established at optimal times. Seed packets typically contain information crucial to crop success.
Watering:
We lucked out this year with plenty of rain which reduced the need to water for most of the year.
Watering is necessary when plants are first getting established.
Watering is also a necessity during periods of drought.
Weeding:
With the consistent rains however brings lots of weeds which sometimes seem to grow faster than the vegetable plants. Weeding can be daunting but I have found that it is much easier to spend more time weeding when the weeds are very small in their thread stage. Sheet mulching helps to suppress weeds. Sheet mulching can be done with cardboard or newspaper, compost, straw, and chip mulch.
Pest Management:
Insects can quickly damage plants. There are OMRI certified sprays that can help keep insects at bay. Beneficial insects can be purchased and released into the garden to eat the insect pests.
Natural sprays such as neem oil can be used to deter pests. Our friend Tyrean at Heru Urban Farming uses Irish Spring soap placed in socks to deter pests.
Insect netting and row cover can be used to keep insects from annihilating your crops. Bird netting can be used to prevent birds and squirrels from eating all of your crops.
Crystal Stevens is a farmer, an author, and herbalist. She is the co-founder of Flourish Farm with her husband, Eric Stevens. She is the co-founder with the Tend and Flourish School of Botanicals with Alex Queathem.