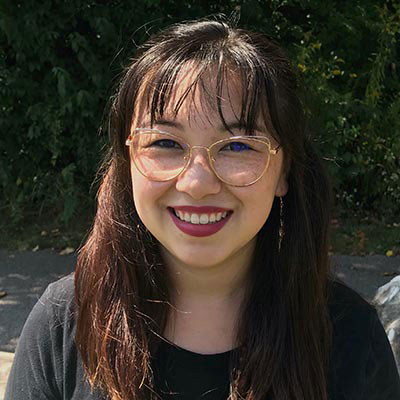 By Malaya Siy, Missouri Green Schools AmeriCorps VISTA
This Earth Day, the U.S. Department of Education announced the 2021 U.S. Department of Education Green Ribbon Schools award honorees, including our local Flance Early Learning Center.
Incoming Flance Board President, Evan Fowler, shared "It's an honor to be one of only three early education centers in the country to receive this distinction. We're striving to be a beacon in North St. Louis, not just for quality early childhood education, but also sustainability, community, and equity. The U.S. Department of Education's Green Ribbon Schools award serves as an inspiring indication that, while our work is not done, we're making great strides towards becoming that beacon."
Flance was nominated by the Missouri Department of Elementary and Secondary Education, in partnership with Missouri Green Schools. The school was founded with a desire to give all children the best possible start in life, regardless of their families' socioeconomic status. 86% of the school population qualifies for free and reduced-priced lunch.
The school building was built with LEED green building certification in mind and two-thirds of the grounds are planted with water-efficient and regionally appropriate plants, but this school doesn't stop there. Flance continues to lower its environmental impact with the adoption of composting and recycling, has lowered its greenhouse gas emissions by 37% since tracking began two years ago, and is onboarding a full-time Sustainability Coordinator next month.
Flance is committed to improving the health of students, families, and the community. They were named the only Gold Level Healthy Way to Grow Center in the U.S. by the American Heart Association in October 2020. In partnership with Affinia Healthcare, the school houses an onsite health clinic to provide a wide range of health services for Flance families. As a designated EnVision Center by the U.S. Department of Housing and Urban Development since May 2020, the early learning center has provided over 25 tons of free, fresh produce valued at over $180,000 to families and local community neighbors via a weekly free fresh food box program. Flance provides meeting space and access to the commercial kitchen for neighborhood families to improve their quality of life.
Valuing health and the environment is also embedded in the curriculum, from math lessons that involve making healthy snacks to vocabulary acquisition reflective of the natural world and valuing stewardship. Flance's Urban Garden consists of 20 raised beds in which students grow vegetables, herbs, and fruit. Their partner Urban Harvest helps with nutrition education in the on-site community garden. In August 2020, Flance initiated an after-school program that encouraged neighborhood children from ages 8 to 14 to explore and learn about the on-site garden. A school chef prepares nourishing meals, including organic baby food, incorporating a variety of fruits and vegetables daily.
Flance Early Learning Center works in many ways daily to improve health, lower environmental impact, and provide sustainability education for their community!
The list of all selected Green Ribbon schools and their nomination packages can be found here. A report with highlights on the 40 honorees can be found here. More information on the federal recognition award can be found here. Related resources for all schools can be found here. Learn more about Missouri Green Schools at www.MissouriGreenSchools.org. 
If you would like to follow Flance's footsteps, visitthe Missouri Green Schools website and sign your school up for this free tracking and recognition program.
Photo:
Students from the Tulip Tree classroom lead by Ms. Lorraine marching in Flance's Be Kind March through their outdoor play area and around the community. They were marching for kindness between each other and to our environment.