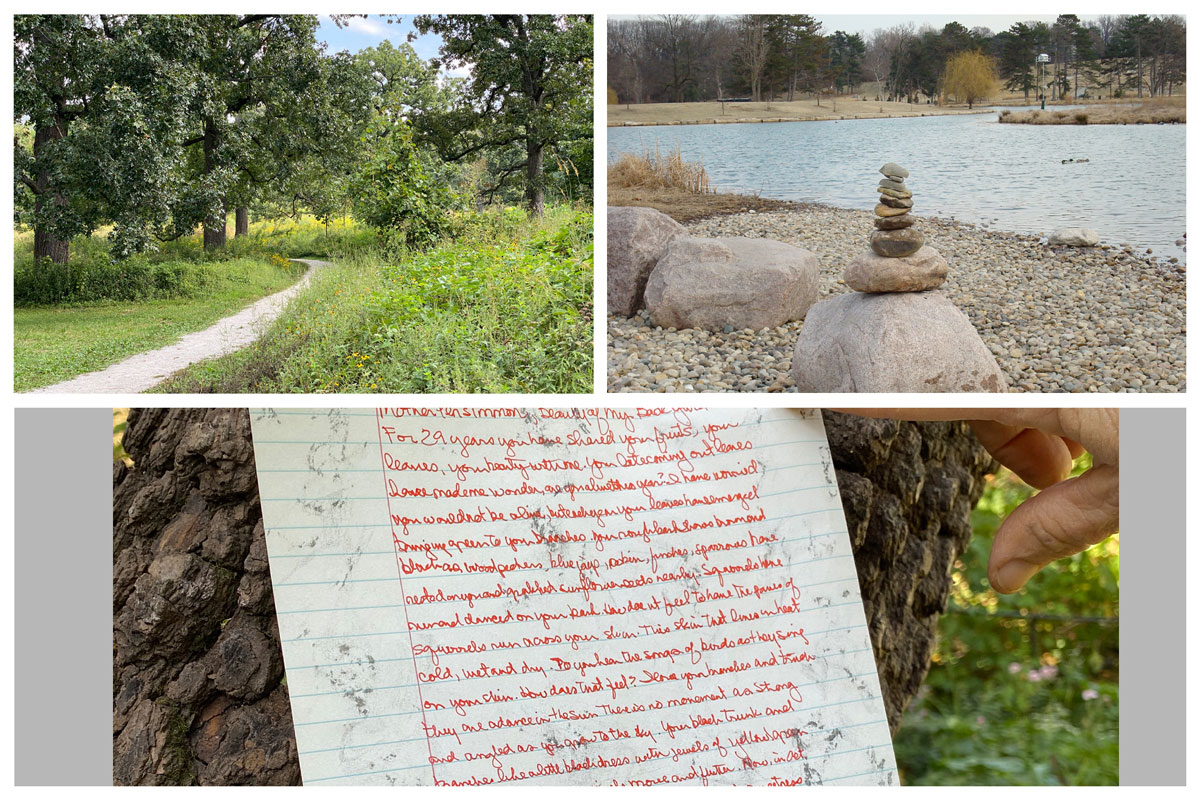 By Linda Wiggen Kraft
Healthy Planet Green & Growing Editor
Join me for a Nature Journey titled "Forest Bathing*, Creativity, Connection" on June 20. This three-hour outdoor workshop weaves together an intimate connection with nature and creativity while experiencing and exploring the wild, tame and healing land of Forest Park. I will be leading a small gathering where time will be spent together and alone. Time together is with the group at the beginning with an opening activity and at the end with sharing and a closing ceremony. Time alone, only in the sense of away from others, is spent in a "sit spot" in the presence of trees, plants, waters and nature. This workshop includes Forest Bathing time, guided and mindful meditations, simple and easy writing exercises, along with easy mark making/drawing techniques that anyone can do. All these activities are designed to open body, mind and soul to deeper connection with nature.
Humans have a deep yearning and need to connect with nature. This desire was identified by E.O. Wilson and given the name "biophilia". This deep desire for connection is often meet with a frustrated "how"? Fortunately, "how" can be experienced by tapping into inner creative spirit through easy activities, meditations, writing and mark making. These activities weave together the flow of creativity within and the outward creative flow of nature. These connections touch the deepest parts of mind, heart and soul.
This Nature Journey is a chance to experience Forest Bathing*, creativity and connection in the spaces of our urban treasure, Forest Park. The ways of experiencing connection to nature can be used in other urban parks, country spaces and wilderness.
*Forest Bathing is a term used to describe the physical healing effects of being in nature. The words "Forest Bathing" is a translation of Japanese "Shinrin-yoku" where shinrin means "forest" and yoku means "bath". It means bathing in the atmosphere of the forest, using all senses to experience the power of trees and nature. Profound physical healing by simply walking and being in the forest has been scientifically studied and verified in Japan and other countries. Because the research has shown such powerful healing effects Japan has over 60 government supported Forest Bathing parks.
Please join me on Saturday June 20, the day before the summer solstice. More information on my website about the workshop and its cost, www.CreativityForTheSoul.com.