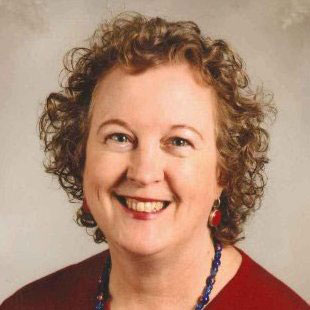 By Lois Sechrist, LEED AP, Manager of Environmental Stewardship at Ascension
Across the country, conversations are taking place around climate change and health. We've seen the horrific and mesmerizing images from hurricanes, wildfires and floods. The cost of not being prepared is oftentimes beyond economic. Hospitals are anchor institutions and support the viability of their communities. Health experts and environmental activists agree on the important role the public health community has in communicating and preventing health-related climate impact and to address how to empower communities with the information and tools they need to protect public health in the face of climate change.
The health system I work for has Florida hospitals that are routinely affected by hurricanes and Texas facilities that were stressed by February's cold snap and power outages. Our Florida hospitals provided child and pet care for associates that needed to remain on site for days, and cash for fuel, groceries and rent when banks and ATMs were knocked offline. In Texas, water treatment plants were shut down, requiring water to be trucked in to keep hospitals operational. Those are just a few examples of real life emergencies due to extreme weather.
A network of coordinated health care services must remain operational during and following extreme weather events. Acute care and emergency medical services must continue uninterrupted. Essential health services must remain available to communities and individuals, even during extended utility outages and transportation infrastructure disturbances.
Climate change poses threats to human health via decreased air quality from air pollution, wildfires and aeroallergens; altered risks of infectious diseases, including waterborne, foodborne, and vector-borne diseases like Lyme Disease and West Nile Virus; and mental health impacts. Health care systems need to be aware of the varied threats that climate-related stressors pose to their patients as they assess their specific vulnerabilities.
Using tools available from the U.S. Department of Health and Human Services, health care providers, design professionals, policymakers, and others can explore scenarios specific to their region. Criteria to be evaluated include:
Climate Risks and Community
Land Use, Building Design and Regulatory Context
Infrastructure Protection and Resilience Planning
Essential Clinical Care Service Delivery Planning
Environmental Protection and Ecosystem Adaptations
State and local agencies and hospitals can collaborate to serve the community through unforeseen events. Opportunities for evaluation include:
Long-term projection of future climate hazards
Financial implications of indirect climate risks such as fossil fuel price spikes
Flooding considerations 
Overheating tolerance of occupants before evacuation
Staffing strategies during surge
High wind and flooding implications
Procurement strategies behind non-medical materials and PPE
Waste management processes during climate-related emergency scenarios
Resiliency is a needed national discussion with hospital leaders at the table. Despite the perception of weather being unique to specific regions, there are universal issues of intensity, duration and reliability.
Our focus should be on patients and their families during extreme weather events. Responding accordingly requires significant discussion and change management. We must treat individuals with respect. Health care leaders must have humility in response to climate change events which can be devastating to the communities we serve.
Please join us on April 13 to learn more about The Intersection of Climate Change and Health at USGBC-Missouri Gateway's evening program. Visit www.usgbc-mogateway.org for details. 
Source: Primary Protection: Enhancing Health Care Resilience for a Changing Climate