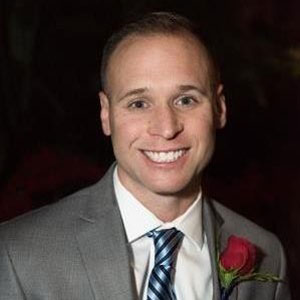 By Brandon Verhoff, Ph.D., USGBC-Missouri Gateway Education Committee Chair 
If 2020 has taught us anything, change is within us. While we all have stayed relatively still in our homes, we have rapidly changed and adapted. Change is not an easy thing to do, change requires new beliefs, new processes, new commitments, and new ways of evaluating ourselves. Although it may be daunting or intimidating, change can be a good thing too; it can allow us to be hopeful for a brighter future. Now can be a time to start to fold more sustainable solutions into our everyday life. At the Missouri Gateway Chapter of the US. Green Building Council, we hope to catalyze change through thought provoking educational programs in 2021. As our Chapter reflected on what type of change we want to see in the future of our community, we decided to focus on three important themes this year; Health and Wellbeing, Equity and Inclusion, and Climate Solutions: Actions Beyond Commitments.
It is no surprise Health and Wellbeing will increasingly be on our mind in the future. While many are focused on this topic for the foreseeable future, our Chapter wants to highlight the connection between sustainable buildings and the health of building occupants. Join us virtually on February 9th for our monthly evening program where Ken Filarski will present on LEED Safety First Pilot Credits for Re-Entering, Cleaning, and Disinfecting Buildings. COVID-19 has made us acutely aware of how we move through and use our workspaces, schools, stores, and where we live. While we have adapted rapidly to these changes, we also need to reflect on more sustainable solutions and build upon these changes to ensure a better future.
Now is also the time for us all to reflect on how we can contribute to a more equitable and inclusive society. What steps can we take to address issues of systematic racism, be more inclusive of all people and reflect on our unconscious biases? One possible step is through educational programming like our fall program on Equity in the Built Environment. At this program we plan to reflect on the professions and participants in planning, design, and construction and what we can do to move towards greater equity and inclusion.
We must also take actionable steps to address our changing global climate. Our June program on Regenerative Design will address the intersection of resilience and sustainability. As the green building community tries to reconcile the progress made in creating sustainable design with the goal of resiliency, there is an implied danger that developing one strategy leaves the other behind. During this program Richard Graves, Ph.D. will discuss how regenerative design presents the potential to address both resilience and sustainability in the built environment.
While these topics require much change, we know our community is resilient and is capable of adapting for a more hopeful future. I'd ask you to open your mind to new possibilities and join us this year during our programs. If there has been one thing we learned this past year, it is that change is within us and if you aren't riding the wave of change, you are swimming beneath it. Learn more about USGBC-Missouri Gateway educational opportunities at www.usgbc-mogateway.org.