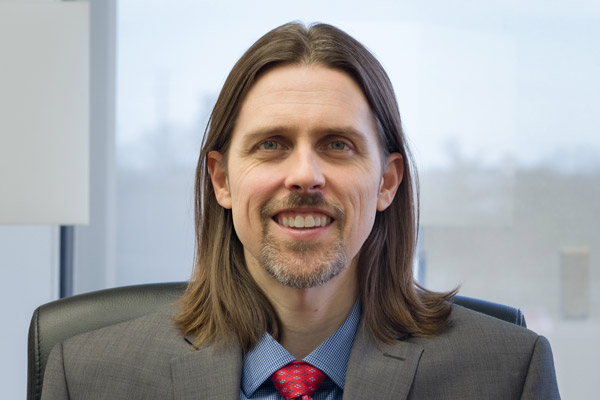 By TJ Williams, DC, PhD
There is so much conflicting information out there when it comes to weight loss that it can become paralyzing. Who is right? Who is just trying to take your money? How do you know? The fact is, weight loss is a multi-BILLION dollar industry that thrives on keeping you guessing. There is a constant barrage of new products, methods, and 21-day plans that leave most people confused and skeptical.
In our practice, we have helped countless people achieve long-term sustainable weight loss while also becoming healthier. Our success is based partly on two things most people don't associate with weight loss: eliminating food sensitivities and correcting nutritional deficiencies.
Food sensitivities are an extremely common reason why people have difficulty losing weight. This is partly because food sensitivities can cause people to experience powerful cravings for the foods they are sensitive to. Many people live their lives overweight, beating themselves up over what they see as a lack of self-control, never realizing that their eating habits are due to a physiological need caused by a food sensitivity.
In addition, eating foods you are sensitive to can completely alter the bacteria in your digestive tract, leading to breakdown, inflammation, and a leaky gut. When you eat a bad diet, bad bugs flourish. A bad diet not only includes sugar and processed foods, but also the foods you are sensitive to even if they are generally considered "healthy."
When this happens, your whole gut ecosystem is upset and the outside world "leaks" in across a damaged gut lining. This can result in not only some hard-to-lose extra pounds, but diabetes, heart disease, and other autoimmune and inflammatory diseases. So an unhealthy gut makes us toxic and inflamed, which in turn makes us fat and sick.
Another big weight loss obstacle is nutritional deficiencies. American diets fall way short in nutrients like magnesium, B vitamins, and vitamins C, D, E, and A. Plus, the vast majority of people who are eating enough of these vitamins are not absorbing them due to gut dysfunction. Simply put, most of us are overfed and undernourished.
While this may sound contradictory, an abundance of calories does not mean an adequate amount of the nutrients you need. Actually, the opposite is true. Overeating creates nutritional deficiencies because you are eating too many calories with too few nutrients. And guess what—you need vitamins and minerals to process all of those empty calories. In other words, low nutrients = poorly functioning metabolism.
Simply put, you HAVE to get nutrients into your body or your metabolism will never work.
While taking quality oral supplements can help, they must be processed through your digestive system and therefore their effectiveness depends on you first fixing any gut dysfunction. The best and fastest way to get nutrients into your system is through IV therapy because the nutrients go directly into your bloodstream so your body can use them.
If you would like more information on how to achieve long-term sustainable weight loss or on other conditions, testing, or treatment, please contact us at (314) 293-8123 or visit us at www.inhstl.com. Dr. TJ Williams is the Clinic Director for the Institute of Natural Health and the host of the radio program Wellness 101, which provides common-sense, science-based strategies for a healthy life. Wellness 101 airs Sundays at 2:00pm on FM NewsTalk 97.1.