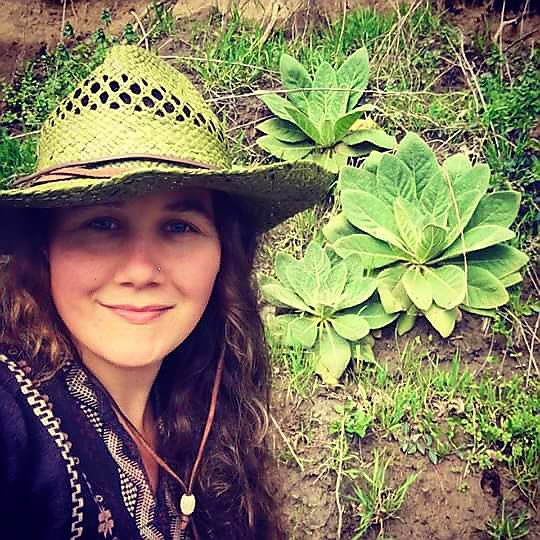 By Crystal Stevens
1) Shop at local farmers markets
Tower Grove Farmers Market
Alton Farmers and Artisans Market 
Lake St. Louis Farmers Market
2. Shop at local grocers/ Co-Op's
City Greens Market
The Grove neighborhood
4260 Manchester Ave
St. Louis, MO 63110
Golden Grocer
Central West End
335 NORTH EUCLID AVE
ST. LOUIS, MO 63108
Local Harvest Grocery
Tower Grove neighborhood
3108 Morgan Ford Rd
Saint Louis, MO 63116
Old North Provisions
Old North Neighborhood
2720 N 14th St
Saint Louis, MO 63106
United States
Tale to Table
Maplewood
7310 Manchester Ave
Maplewood, MO 63143
MARSH Co-Op
South City
6911 S. Broadway
St. Louis, MO 63111
STL Countryside Market
Online ordering
3. Eat at restaurants that support local purveyors:
Bulrush
http://bulrushstl.com/
Vicia
https://viciatogo.square.site/
Winslow's Table
https://www.winslowstable.com/
Kounter Kulture
https://kounterkulturestl.com/
Field to Fire (Formerly Kitchen Kulture)
https://kounterkulturestl.com/
Mac's Local Eats
https://www.macslocaleats.com/
Little Fox
https://www.littlefoxstl.com/
4. Join a CSA (Community Supported Agriculture) A CSA membership is essentially a subscription to local produce.
Three Rivers Community Farm
www.threeriverscommunityfarm.com
Bohlen Family Farm
http://bohlenfamilyfarms.com/
Heru Urban Farming
https://heruurbanfarming.com/
Flourish Weekly Veg
www.shop.growcreateinspire.com
Hartbeet Farm
http://www.hartbeetfarm.com/
Seeds of Hope
https://seedsofhopefarm.org/
Fair Shares CCSA
https://fairshares.org/
EarthDance Organic Farm School
www.earthdancefarms.org
Pay what you can produce boxes
5. Buy direct from the farmers:
Many farmers offer delivery services. Because of the pandemic, many farmers in this region have developed their own online stores to sell their product directly to the consumer.
Some examples:
Such and Such Farm
www.suchandsuchstuff.com
Dave and Autumn
Desoto, MO
New Roots Urban Farm
Antajuan Adams
https://newrootsurbanfarm.com/
Flourish
www.shop.growcreateinspire.com
Eric and Crystal Stevens
Godfrey, IL
Ozark Forest Mushrooms
St. Louis, MO/ Salem, MO
https://ozark-forest-mushrooms.weeblysite.com/
STL Countryside Market
www.stlcountrysidemarket.com
co-op with:
Legacy Circle Farms, Lonedell Mo
Rosy Buck Farm, Leasburg Mo
Koupps Koffee, Pacific Mo
Kit Creek Farm, Pacific Mo
Wine Creek Farm, Cedar Hill Mo
Green Door Farm, Potosi Mo
Three Rivers Community Farm
www.threeriverscommunityfarm.com
Amy and Segue
Theodora Farm
www.theodorafarms.com
Godfrey, IL
Kris Larson

Todd Geisert Farms
Toadspigs.com
Washington, MO
Todd Geisert
6. Ask your grocery stores in your neighborhood to carry local items. Schnucks recently launched a local foods campaign to support local farmers and makers. https://nourish.schnucks.com /local-grab-n-go/
7. Follow your farmers on social media and share their content to increase awareness of local foods. Post photos of your local goodies and tag the farmers/makers. Find local farmers via @slowfoodstl and @knownandgrownstl
8. Volunteer on local farms. Weed pressure is daunting. Most farmers would be thrilled if you offer to adopt a crop or weed weekly!
Find a list of farms in your area at https://knownandgrownstl.org/farmer-stories/
9. Follow these amazing organizations on social media to learn how to support local farmers, get informed about food security, and contribute to land stewardship in our region:
Known and Grown STL
"Educate yourself about food justice and food sovereignty. Follow and support groups who are working to make our food system more equitable, like the Food Equity Advisory Board here in St. Louis." – Known & Grown
Growing Food Growing People
On Facebook at Growing Food Growing People
10. Encourage your family and friends to support local farmers! Word of mouth advertising is extremely important to the good food movement!
Crystal Stevens is a farmer, writer, teacher, artist and contributor to The Healthy Planet magazine.