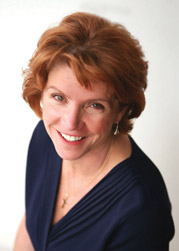 By Dr. Amy Davis, MD
As the Coronavirus COVID-19 spreads rapidly across our communities there are limited treatments available. If you develop symptoms (fever greater than 100.4, dry cough, shortness of breath) please get tested.
Here are some steps that can be taken to boost your immune system and to aid in treating viruses.
Immune enhancing suggestions:
Get plenty of rest – sleep is essential for a healthy immune system.
Maintain a healthy diet rich in vegetables and fruits. Eat a rainbow of colors every day. Avoid sugars and processed foods. Reduce alcohol intake.
Reduce Stress – Find time to exercise, practice deep breathing, meditation and remember to laugh!
Vitamins that support the immune system include: Vitamin C, Zinc, B Vitamins, Vitamin D and Omega 3's.
Herbals that support the immune system:
Olive Leaf Extract – It has worked well in our clinic to shorten the course of influenza and other viral pathogens.
Myrrh – supports the respiratory system, especially good for the lungs and bronchioles.
Echinacea / Astragalus / Elderberry / Andrographis – are herbals that can support the immune system.
Medicinal Mushrooms – support Natural Killer Cells which are your first line of defense against viruses.
Tumeric / Curcumin – can help maintain a healthy inflammatory response and immune balance.
Quarantines will happen so be prepared. Make sure to have enough of your medications and supplements on hand so you don't run out. If you have asthma, make sure to have a supply of your rescue inhalers and nebulizer medications.
Take steps to protect yourself and others:
Wash your hands often with soap and water for at least 20 seconds.
Use hand sanitizer that contains at least 60% alcohol. Cover all surfaces and allow your hands to air dry.
Avoid touching your eyes, nose and mouth with unwashed hands. This takes practice so start now!
Avoid close contact with other people. Stop shaking hands and other physical contact. Avoid groups.
Clean and disinfect surfaces frequently including countertops, doorknobs, phones, faucets, light switches, remotes, computer equipment, sinks and toilets.
Household bleach can be used if commercial products are unavailable. 1/3 Cup bleach added to 1 gallon of water OR 4 teaspoons to 1 quart of water.
Stay at home if you are sick.
If at any point you develop symptoms of the Coronavirus get tested and follow the recommended guidelines to quarantine.
Please be careful and take steps to remain healthy!
Dr. Amy Davis M.D.
Crossing Back to Health
11477 Olde Cabin Rf.
Creve Coeur, MO 63141
636 778-9158
www.crossingbacktohealth.com