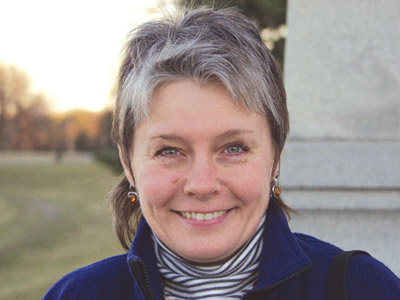 The Longest Night
With Jean Ponzi
Mom and I sat together on her sofa, listening to music on her laptop.
Audio quality is not the best from a MacBook Pro, so we were cuddled close to the computer. That was nice; physical affection is not my family's strong suit.
It was also poignant: December 21, 2018, was the last night Mom was in her own home place. The next morning she would move into a residential hospice, toward a great transition of life.
I was so glad to be there, as Earth cycled through her darkest hours, enjoying some of what Mom loved best: being with her family, music, and coloring.
Coloring? As in keeping your pencil in the lines of drawings in a coloring book? Yes. Mom collected adult coloring books, and sets of coloring implements.
Her books ranged from the kind of mandala designs so popular for stress relief to the work of coloring artists renowned in Sweden, Japan, Russia, Hungary and Korea. Mom's books were themed with fairies, folk art, fantasy, holidays, tiny houses, medieval cathedrals, animals, geometric patterns.
Mom owned sets of artist-quality brands of colored pencils, stick pastels, gel pens, markers with hairline points to swoopy brush tips, and the Crayola Ultimate, a caddy of 152 different color crayons. No paints, though she used watercolor pencils with water-pen blenders, a tidy option for color to flow.
For every set she made a Swatch Sheet: a meticulous list of each color with the number and name stamped on it and a square of its hue. She had primary through tertiary and beyond, iridescent, neon, metallic and glitter.
Mom was a vivid soul who especially liked to shade and blend. Within the limits of her ability, she walked – as indigenous people would say – in BEAUTY, doing her best to create and tend colorful, sound environments for those she loved.
From her laptop playlist, we selected a lifelong family fave: the one-act Christmas opera Amahl and the Night Visitors by Gian Carlo Menotti, the first opera ever composed for TV. I remember watching it with Mom when I was maybe two. I can sing the whole thing, all the parts. But that night I listened.
"Why don't you color a picture?" Mom said, as the overture began.
I like Swedish artist Hannah Karlzon. Her line drawings are nature inspired, patterned with gems and flowers. In her book called Vinterdrömmar I colored four candles flecked with gold, glowing before a deep blue Winter Solstice sky.
"You should send a picture of that to your friends," Mom said. I shared it then, and now with you.
What would she like to hear next?
"Sea shanties and cowboy songs."
Seismic sonic shift! I had to ask Mom why.
"In my music classes," she said, "I always taught the children songs I liked, in styles of music that might surprise them."
Hearing that lusty chorus of guys, I had a flash of little girls and boys getting to belt out YO HO me hardies HEAVE AWAY and wailing for cowpokes wrapped in white linen, as cold as the clay. Songs with drama, fun to sing! How many kids discovered music in themselves, when Mom brought them sailors and red dust tunes?
Mom was introverted about her own creativity, even though she was a professional symphony musician and music teacher. She was a polar opposite to Dad, who also taught and played in orchestras. And gigged around town with bands, boosted family support as a weekend wedding photographer, and promptly took over teaching the watercolor painting class he and Mom signed up for when he retired from his career as a school band director. I carry on some of the best of them both.
I have his badge from the era when Dad exhibited watercolors at Wisconsin's State Fair. Mom might have disputed his claim, but Dad confidently and matter-of-factly sported Bert Ponzi – Artist.
Florence Ponzi didn't get herself a badge, but was mated in love over many years. Her children are good people. Colors of her experience mostly stayed within the lines, sparked with neon, metallic and glitter.
I closed up her set of 120 gel pens, fixed us both a cup of tea. Listening on her laptop to symphony classics she and Dad had played, Mom closed her eyes and traveled in that musical sphere. "The music is still in me," she marveled. Indeed.
Music and color carried us together, through and beyond the Longest Night.
Join Jean Ponzi and guests for weekly conversations colored Green. Her show Earthworms, a sound community service since 1988 from KDHX St. Louis Independent Media, now podcasts at Earthworms.KDHX.org.