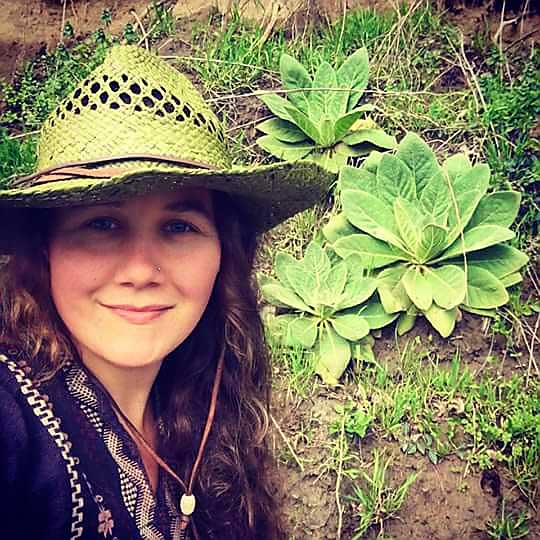 By Crystal Stevens
1) Plant trees! Planting trees is a wonderful way to connect with nature. Our family plants trees together as often as possible, especially to commemorate special events such as birthdays and anniversaries. Choose a native tree species from Grow Native that is right for your space. When planting trees, be sure to pay attention to the light and spacing requirements. You wouldn't want to plant a swamp white oak close to the foundation of a house. Planting a fruit tree that is hardy to our zone (6a-6b), as well as pest and disease resistant, is a wonderful way to attract pollinators, provide shade, and receive yields with a harvest. Some fruit trees that do well in our region are Mulberry, Persimmon, Paw Paw, Asian pear, Juneberry, Hardy Fig
2) Start planning your garden! Choose exciting varieties in your garden this year. Passionflower, Hardy Kiwi, Gooseberries, Black Currants, Aronia Berries, Groundnut, Nanking Cherry, Elderberry, and Sea Buckthorn are plants that offer delicious yields. If you don't have a garden or space to garden, try your hand at houseplants that provide a harvest such as lemons, limes, kumquat, microgreens, herbs, and edible flowers. Some even have luck with growing carrots, beets, potatoes, and radishes in large plants in a south facing window.
3) Plant a healing garden or a tea garden. Plant several varieties of healing medicinal herbs for teas, tinctures, salves, and oil infusions to stock your home apothecary. My favorite medicinal herbs to plant and use are St. John's Wort, Red Clover, Chamomile, Monarda fistulosa, Lemon Balm, Comfrey, Thyme, Oregano, Sage, Lemongrass, Lemon Verbena, Lavender, and Stinging Nettles.
4) Enjoy a hike on one of the hundreds of trails within a 50-mile radius of St. Louis. Castlewood, Rockwoods Reservation, Shaw Arboretum, Columbia Bottoms Conservation Area, Pierre Marquette State Park, and the Chub Trail are among my favorite natural areas. Check out https://nature.mdc.mo.gov/ discover-nature/places to search for a hiking trail near you.
5) Set up an outdoor sanctuary in your yard. Create a space that you enjoy retreating to. Add a bird feeder and hummingbird feeder to your yard to observe dozens of species. Hang a hammock in your outdoor space. Plant your favorite flowers. Be sure to plant citronella, lavender, lemon balm, lemongrass, rosemary, mint, geranium, catnip, basil, garlic, and chives to repel mosquitoes.
6) Take a beautiful drive on the Great River Road from Alton to Grafton IL. Bring your binoculars. Now is the perfect time of year for eagle watching.
7) Create a nature table in your home that showcases the beauty of each season. We like to go on weekly nature walks to collect things from the forest and prairie for our nature observation table.
Crystal Stevens is an Author, an Artist/Art Teacher, a Folk Herbalist, a Regenerative Farmer, and a Permaculturist. Her books Grow Create Inspire and Worms at Work combine her passions for gardening, photography, and environmental stewardship. She is the Garden Manager and her husband, Eric Stevens, is the Farm Manager at EarthDance Organic Farm School in Ferguson, MO. Follow Crystals adventures at www.growcreateinspire.com and on social media, @growcreateinspire.