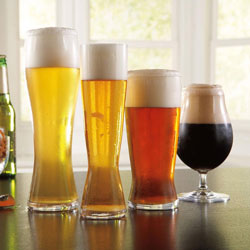 2nd Shift Brewing
www.2ndshiftbrewing.com
4 Hands Brewing Co
www.4handsbrewery.com
4204-Main Street Brewing Company
www.mainstreetbrewingco.com
AB InBev
www.ab-inbev.com
Alpha Brewing Company
www.alphabrewingcompany.com
Augusta Brewing Co.
www.augustabrewing.com
Bastard Brothers Brewing Company
www.bastardbrothersbrewery.com
Big Muddy Brewing
www.bigmuddybrewing.com
Cathedral Square Brewery
www.cathedralsquarebrewery.com
Charleville Brewing Co.
www.charlevillevineyard.com
Crown Valley Brewing & Distilling Co
www.crownvalleybrewery.com
Deslogetown Brewery
www.deslogetown.com
Earthbound Beer
www.earthboundbeer.com
Edg-Clif Brewing Company
Edg-Clif Farms and Vineyard is proud to announce our new Craft Beer line made on site by Edg-Clif Brewing Company. Stop in this summer and taste the smooth rich flavors of beers made with premium ingredients by our dear friend and now Brewmaster, John Stevens! For over 20 years, John has worked with some of the midwest's most popular craft breweries to perfect his recipes. One of John's favorites is Edg-Clif Cream Ale, a blonde ale with a delicate, smooth flavor, no bite. This beer is perfect paired with summer salads of fresh greens, berries and creamy cheeses.
Excel Bottling Company
www.excelbottling.com
Exit 6 Brewery
www.exit6brewery.com
Ferguson Brewing Company
www.fergusonbrewing.com
Griesedieck Brothers Brewery
The Griesedieck family has been involved in the brewing industry for over 245 years, spanning two continents, surviving the Napoleonic Wars, two World Wars and Prohibition. At its peak, Griesedieck Brothers Brewery produced over 1 million barrels of beer and was the hometown brewery of St. Louis, preferred over all other local brands until the brewery's sale to Falstaff in 1957. Revived in 2002 by 8th generation brewer Raymond Griesedieck, the new GB proudly continues St. Louis' rich brewing heritage. 1240 Switzer, St. Louis. 63147. www.gb-beer.com. 314-309-3210
Heavy Riff Brewing
www.heavyriffbrewing.com
Kirkwood Station
www.kirkwoodstationbrewing.com
Kraftig
www.kraftig.com
Main & Mill Brewing Company
www.mainandmillbrewingco.com
Mark Twain Brewing Company
www.marktwainbrewery.com
Modern Brewing (The)
www.modernbrewery.com
Morgan Street Brewery
www.morganstreetbrewery.com
Narrow Gauge Brewing Company
www.facebook.com/narrowgaugebeer
O'Fallon Brewery
www.ofallonbrewery.com
Old Bakery Beer Company
The Old Bakery Beer Company is a certified organic craft brewery located in downtown Alton, IL. In addition to our line up of all organic beers, our restaurant and tasting room features a menu of seasonally-rotating sandwiches, salads, and soups, designed to pair well with beer and highlight the vast array of produce and artisan goods available in Southern Illinois & Eastern Missouri. We take sustainability seriously here at The Old Bakery Beer Company. All new lighting installed in the facility uses energy efficient LEDs, spent grain produced during the brewing process is sent to a local farmer in Fosterburg, IL to be used for cattle feed, and the majority of the rest of the solid waste that we produce is recycled or composted… not to mention all of the beer is certified organic!
Perennial Artisan Ales
www.perennialbeer.com
Pappo's Pizzeria & Brew Co.
www.paposbrewco.com
Peel Brewing Company
www.brewery.peelpizza.com
Public House Brewing Company
www.publichousebrewery.com
Recess Brewing
www.recessbrewing.com
Rockwell Beer
(coming soon)
Saint Louis Brewery
Schlafly Tap Room – 2100 Locust Street, St. Louis, 63103. www.schafly.com.
Schlafly Bottleworks
7260 Southwest Ave,
St. Louis, 63143. www.schlafly.com.
The Saint Louis Brewery, makers of Schlafly Beer, are well known for classic styles such as Schlafly Pale Ale, Dry-Hopped Pale Ale, and the award-winning, world renowned Schlafly Kolsch. This summer, enjoy some of their most popular seasonal beers including Summer Lager and Raspberry Hefeweizen. Summer Lager is light, crisp and easy-drinking – perfect for mowing lawns, enjoying a patio, or reclining pool-side. Raspberry Hefeweizen is made with real raspberries which results in a refreshingly tart summer beer, without added sugar or artificial dyes. In addition to making over 50 unique styles of beer, Schlafly has long been a supporter of the local St. Louis community including participation in numerous events and organizations, as well as including local ingredients in beers and restaurant menus. Connect with Schlafly this summer by enjoying the Schlafly Farmer's Market, Wednesdays from 4 PM to 7 PM at Schlafly Bottleworks in Maplewood.
Six Mile Bridge Beer
www.sixrowbrewco.com
Square One Brewery and Distillery
www.squareonebrewery.com
St. Nicholas Brewing Company
www.stnicolasbrew.com
Standard Brewing Company
www.standardbrewingstl.com
Stubborn German Brewing Company
www.stubborngermanbrewing.com
Templar Brewing
www.templarbrewing.com
Tin Mill Brewing Company
www.tinmillbrewing.com
The Civil Life Brewing Company
www.thecivillife.com
Trailhead Brewing Co
www.trailheadbrewing.com
Urban Chestnut Brewing Company
UCBC is known for both our modern, American craft beers and reverential, European beer styles. Our Grove Brewery & Bierhall (4465 Manchester) and Midtown Brewery & Biergarten (3229 Washington) locations are open 7 days a week. In 2015 we opened our third location in Wolzach, Germany (the first American-owned craft brewery in Germany), and in late Summer 2016 we will open The Urban Research Brewery (U.R.B.) next door to our Grove Bierhall. At UCBC, we strive to be respected for our actions as a business member of the St. Louis community. We like to call these actions 'Urban Efforts'- intentional measures undertaken by Urban Chestnut to help us to be a better global and local citizen. UCBC works to reduce our carbon footprint by recycling all qualifying materials, composting all biodegradable waste, and donating all of our spent grain to local farmers. Our brewing equipment allows us to reuse water that is normally lost in the brewing process to chill hot wort and to heat up brewing water, which also conserves energy. Finally, at both our St. Louis locations, we feature solar power arrays, large windows to provide natural lighting, and LED lighting to reduce our energy needs. We are proud to say all of these efforts allowed our Grove Brewery & Bierhall to be awarded Missouri's first and only LEED Certified Brewery!
Llywelyn's Pub – Multiple Locations
At Llywelyn's Pub, we believe that the backbone to any true pub experience is not just the atmosphere and food, but the beers on tap and spirits on shelf. We pride ourselves in only selecting the beers and whiskeys we would drink, and never would sell something to you that we find inferior. We believe a guest educated in beer and whiskey, can not only help other guests to further explorer their own tastes, but produce great tales and topics of conversations at the pub. There is no judging at Llywelyn's Pub, we cater to all types of imbibers. We will gladly help and maybe even guide you to your next drinking experience. We offer at least 26 beers on tap, depending on which one of our six locations you are visiting and another 40 varieties in bottle. With our extensive Celtic/American menu, you will be sure to pair the perfect sip with the right choice! Not sure of a certain style? Ask for a sample! We only want you to drink what YOU like. Slainte! For more information, you can check us out online at www.llywelynspub.com.
4747 McPherson Avenue, St. Louis;
1732 9th Street, Soulard;
17 Moody Ave.,Webster Groves;
7434 Village Ctr. Dr., Winghaven;
100 N. Main St., St. Charles.
Our Summer Beer Guide Continues In Our August Edition. For Ad info call 314-962-7748.