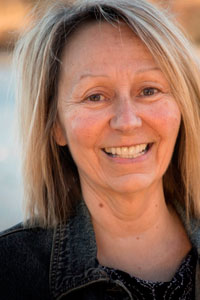 By Katie Belisle-Iffrig, Chair,
Green Schools Committee,
USGBC-Missouri Gateway Chapter and Author, Going Green for the GENIUS
The Green Schools Quest is a project-based sustainability challenge that empowers k-12 students to become leaders in transforming their school environments. Initiated by the U.S. Green Building Council-Missouri Gateway Chapter, the Green Schools Quest provides participating schools with volunteer sustainability experts to act as green mentors to help create no or low-cost, sustainable practices for their schools.
Now in its second year, the Green Schools Quest has attracted both new and returning schools resulting in over 70 unique sustainability-related projects! These projects range from the installation of rain gardens to managing storm water run-off, to a play written to inspire teachers to incorporate sustainability education across the school curriculum.
For some participants, the Green Schools Quest has been a life-transforming experience.
One middle-school student reported, "My experience with the green schools quest was life-changing." Another student remarked, "I now see that a person can take his/her own initiative and help the environment."
It is not just the students who are being inspired to become leaders on behalf of a healthy planet. Some school administrators now include sustainability initiatives in their annual Missouri School Improvement Program reports. In schools throughout the metro area and beyond, teachers, parents, and community members are working with students to help them achieve their quest goals. Even the boy scouts are coming together to offer their support.
As a parent and a green schools mentor, I am happy the Green Schools Quest has become a spark for transformational leadership and a rallying point for education for sustainability. As an educator, I wanted to dig deeper, so I went to a trusted source.
Friend and former superintendent of the Maplewood Richmond Heights School District, Linda Henke is the founder of the Santa Fe Center for Transformational School Leadership. Linda and colleagues have identified the following four cornerstones of transformational school leadership: scholarship, leadership, stewardship, and citizenship. After speaking with Linda, I decided to put the Green Schools Quest to the test.
Scholarship: The Green Schools Quest helps students understand and address sustainability opportunities and challenges that exist within their schools. It introduces 21st century environmental literacy skills that increase knowledge and expertise in addressing increasingly complex environmental and sustainability issues.
Citizenship: The program challenges student participants to reach beyond their classrooms and school setting. It invites students to share what they have learned not only with their classmates, but also with their teachers, their parents, and their community.
Leadership: The Quest encourages students to see themselves as part of a larger effort and as leaders. They are empowered and gain a sense of competency in solving real-world problems.
Stewardship: Participants in the Green Schools Quest understand the interrelationships that exist in nature. They develop a sense of responsibility to become good stewards of the Earth.
The Green Schools Quest provides a spark for leadership and ongoing interest in education for sustainability. Now it is up to us as parents, grandparents, educators, administrators, and mentors of all stripes to take action to keep the desire for a high quality of life and a healthy planet burning. Interested in seeing this passion for sustainable schools in person? Join us on April 15th from 5:30 – 7:30 at Keysor Elementary (725 North Geyer, Kirkwood, 63122) for the Annual Green Schools Event, where we'll be announcing the winners and celebrating the participants of the 2014 – 2015 Green Schools Quest! To register for this free event, visit www.usgbc-mogateway.org/calendar.