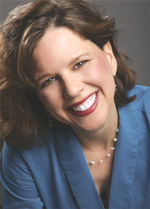 by Kimberly Schneider, M.Ed., J.D., LPC
Valentine's Day! In my house, along with expressions of affection for our loved ones, Feb. 14th also means we've just celebrated Imbolc, and St. Patrick's Day is coming.
You may not have known that February 1st marks the beginning of spring (Imbolc) in the Celtic calendar and perhaps you don't yearn to head to an Irish pub for trad. music when March 17th arrives. But even if that's true, and even if you don't have a drop of Irish, Scottish or Welsh blood, you might have a Celtic heart.
How do you know your heart is Celtic? Here are a few clues:
You are capable of wonder.
You encounter the sacred in the rituals of everyday life.
You're connected to people who've passed on.
Beauty can move you to tears.
The sky, the sea, the animals and the trees sometimes speak to you.
You know that words have power.
Your soul is hungry for LIFE.
You believe anything is possible (or at least, you want to believe it).
If any of these statements describe you (or you wish that they did), you might want to explore the spirituality of the Celts. Celtic tribes made their way across a huge expanse of Eurasia at different points in history. "The Celts," as we now call them, were not one distinct people, but many different groups loosely connected through shared traditions and perspectives. And we can't state with certainty what spirituality meant to the Celts, since their sacred teachings were not recorded in writing. Only clues remain. In mythology and archaeology, and in the stories, music, poems and traditions still found in rural Ireland, we can catch glimpses of who they were, and what they believed.
But we don't need, nor should we try, to replicate history. The problems and opportunities of today's world require more of us than imitations. They ask us to be here, now. Present and aware, with our sense of wonder reawakened to hear the whisperings of the Divine. Open to possibilities. Receptive to the song on the wind, the message in the sky, the wisdom of our ancestors inspiring our modern Celtic hearts.
Have a Celtic heart then, have you? If you do, I hope you'll join us for a Celtic Spirituality Retreat in Ireland in July, www.KimberlySchneider.com/trips, and/or the Celtic Soul Experience I'm facilitating with Irish singing/songwriting brothers Owen and Moley O'Suilleabhain in St. Louis March 8th! http://togetherinfaithseries.com/
Kimberly Schneider, M.Ed., J.D., LPC has studied, taught and written about Celtic spirituality for decades. She facilitates classes, retreats and ceremonies at sacred spaces in the U.S. and Ireland, helping modern seekers find fresh relevance in the wisdom of the ancient Celts. The author of Everything You Need Is Right Here: Five Steps to Manifesting Magic and Miracles and the spoken word CD Terrible Beauty: Poetry and Reflections for Precarious Times, Kimberly teaches Communication at Washington University and is a regular contributor to Great Day St. Louis television show. Request Kimberly's free Conscious Manifestation eCourse and receive a download of the and first chapter of her book at www.KimberlySchneider.com.