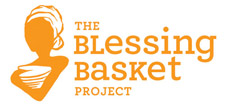 On October 19, 2013 St. Louis will create a positive global change
When you make the powerful choice to join The Blessing Basket Project at the organization's 8th annual warehouse sale on October, 19th, 2013 – you are making a decision to make the world a better place. This world-changing event happens only once a year and we are asking you to provide advance in-kind media coverage.
The Blessing Basket Project is an award-winning non profit organization based in St. Louis with a mission of poverty reduction on a global scale. The organization helps more than 2,000 artisans in 7 countries graduate from poverty through its unique and highly effective Prosperity Wage model. The Warehouse Sale, which has become a destination event for hundreds in the St. Louis area, will be held Saturday, October 19, 2013 from 10:00 am – 2:00 pm at 5234 Oakland Ave., St. Louis, Mo 63110.
This year the sale is being held in collaboration with one of St. Louis' premier professional women's organizations, Professional Women's Alliance. PWA believes women have the power to change the world and understands that through The Blessing Basket Project, positive global change is possible. The sale will offer specialty hand-crafted items from Blessing Basket artisans all over the world, including baskets not quite up to quality standards at bargain prices. The money raised from the sale of these beautiful items goes to The Blessing Basket Project to further support its award-winning poverty reduction efforts.
Here are the 2013 program graduates from Bangladesh. The businesses represented here include pigeons, goats, rice, a tea stall, cows, furniture making, and sewing. Nearly every woman is an employer, and today, all of their businesses are flourishing – ensuring a poverty-free future for themselves and their families. As they graduate, another family joins the program for the opportunity of gaining sustainable financial independence.
With over 500 shoppers last year, here are some of the miracles they helped create:
604 baskets sold from Ghana enabled 30 girls to pay for a year of school
126 baskets sold from Uganda enabled families to buy cows & chickens
338 baskets sold from Bangladesh allowed one artisan to feed her family rice for 7 years
Once again, we are asking you to please do your part and publicize this worthy shopping experience by providing in-kind media coverage. We have print quality photographs, broadcast quality video and even live interview opportunities to create one amazing story. For more information please contact our media volunteer, Michele Burghardt of Mareck Marketing Group at 314.669.2512, mburghardt@mareckmarketing.com or visit www.blessingbasket.org.